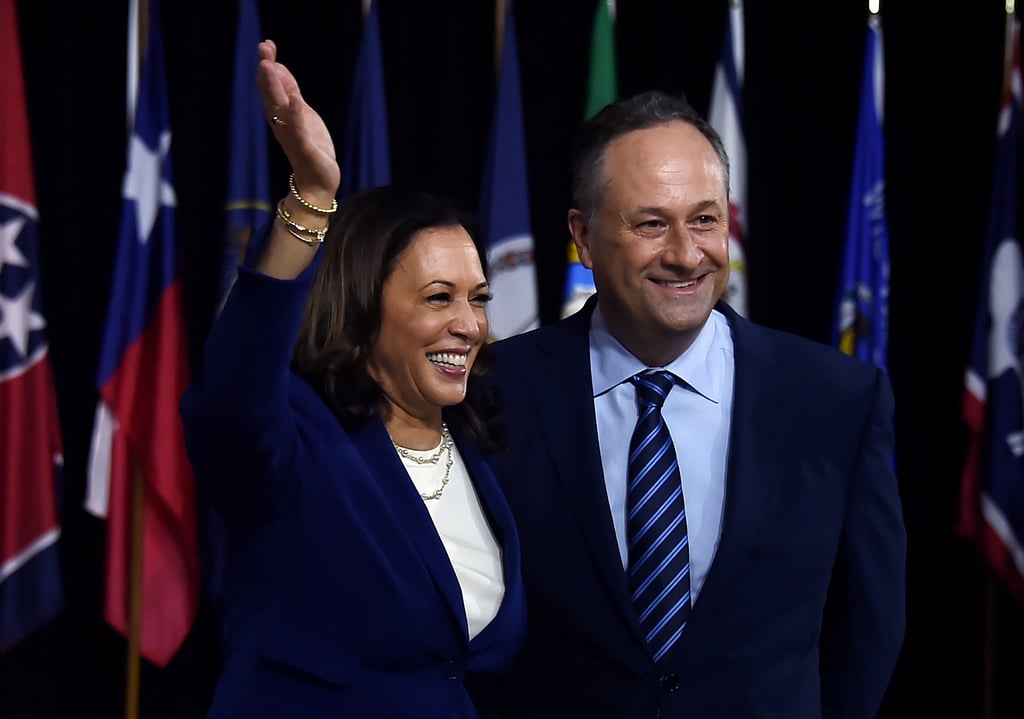 What You Need to Know About Kamala Harris's Husband, Douglas Emhoff

Kamala Harris made history in more ways than one when Joe Biden announced her as his running mate, as the senator is the first Black and Asian American woman to become the vice presidential nominee of a major party. Though Harris initially entered the political scene back in 2003 as district attorney of San Francisco, and went on to serve as attorney general of California and US senator for the past three years, her historic nomination has sparked renewed public interest in the politician's personal life.
And while Harris would represent a number of firsts as a vice president on her own, her husband, Douglas Emhoff could also become the first-ever second gentleman. Over the years, Harris has become a household name due to her impressive political record, as well as her refusal to be silenced or interrupted by her male colleagues, but Emhoff has kept a lower profile and more recently stepped into the public eye, particularly while campaigning for his wife's vice presidential run. If you'd like to learn more about the potential future second gentleman or even join in on the #DougHive — a group of fans dedicated to supporting him — keep reading to find out more about Emhoff.
Source: Read Full Article