If soap operas gave fans exactly what they wanted, they wouldn't have the appeal that they do. A big part of watching along week after week (and year after year) is getting to say "I told you so" when the couple you knew weren't right for each other end up crashing and burning.
Still, there are some pairings that are so infuriating to watch that fans struggle to handle it. This can be particularly true when a character they've grown to love and respect is stuck with someone who is clearly not right for them. 
Right now, fans of The Young and the Restless are rooting for Sharon to overcome her devastating cancer diagnosis. They know she's going to need a strong support system to make it through not only physically but emotionally.
While some people think Rey can be that support system, others are ready for her to find a different man — maybe by returning to a familiar standby. 
Fans want Sharon to recover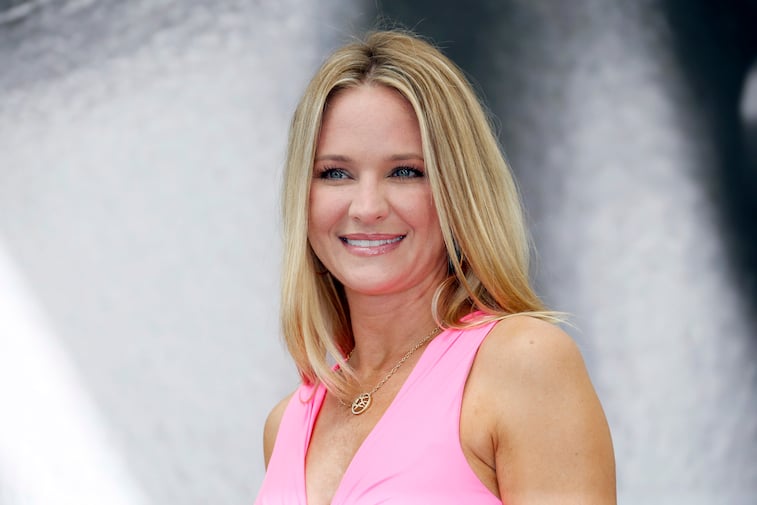 While Sharon has certainly made her mistakes over the years, fans want to see this fighter pull through her battle with cancer.
Sharon has been through so much, and after trouble with the law (including multiple murder accusations), being institutionalized for mental health struggles, battling bipolar disorder, miscarrying, and plenty of twists and turns in her love life, Sharon seemed to finally be settling down. 
Her relationship with Rey got off to a dramatic start. As he investigated her for murder, it seemed unlikely that love would blossom, but bloom it did. Eventually, Rey and Sharon become deeply connected, and when the murder charges are eventually dropped, Sharon decides to put her attention into building this new relationship and focusing on her children.
To see someone who has gone through so much face another life-threatening battle is hard on fans who are rooting for Sharon. They want to see her pull through.
Some fans are not convinced Rey is the one
While Rey and Sharon's relationship certainly had all the elements of a steamy start, many fans have been unconvinced that they belong together for a long time. Back in August of 2019, fans were wondering why show writers were keeping this pair together when they were so obviously not meant to be.
Many fans are still pushing for Sharon to end up with Nick. The idea of these two high school sweethearts making it work against the odds has some real romantic pull, but not everyone is convinced. "Rey and Nick are too much alike. Sanctimonious, controlling jerks. Sharon deserves better than that boring blob," one commenter observed.
Many pointed out that Rey and Sharon were both rebounds for one another, and the real chemistry just wasn't there for them the way it was for Sharon and Adam.
"I don't care for Shey because it is so contrived…the passion is there for Shadam regardless of what people want or think," one commenter wrote about the love triangle. It's undeniable for many that Sharon and Adam, despite their past struggles, belong together. 
Will Sharon even survive this ordeal?
While fans are tying themselves into knots to try to determine who Sharon is "supposed" to be with, the entire question might be moot. There are plenty of speculations that the cancer diagnosis is the end of the road for Sharon's character, one who has been on the show for decades.
If she is unable to survive this battle, then questions about which man was right for her will likely remain unanswered. 
Many fans, though, think that Sharon will pull through. After all, her tenacity and grit have gotten her through so much in the past. Part of that survival instinct may well have her thinking more deeply about her love life. Does she really want to battle death with the wrong man by her side? We'll have to stay tuned to find out.
Source: Read Full Article