Just before Peter Weber's Bachelor season ended, Clare Crawley was announced to be the next bachelorette. Crawley isn't a stranger to the franchise. She's been a contestant on The Bachelor, Bachelor in Paradise (twice), and Bachelor Winter Games. She's hoping the fifth time's a charm.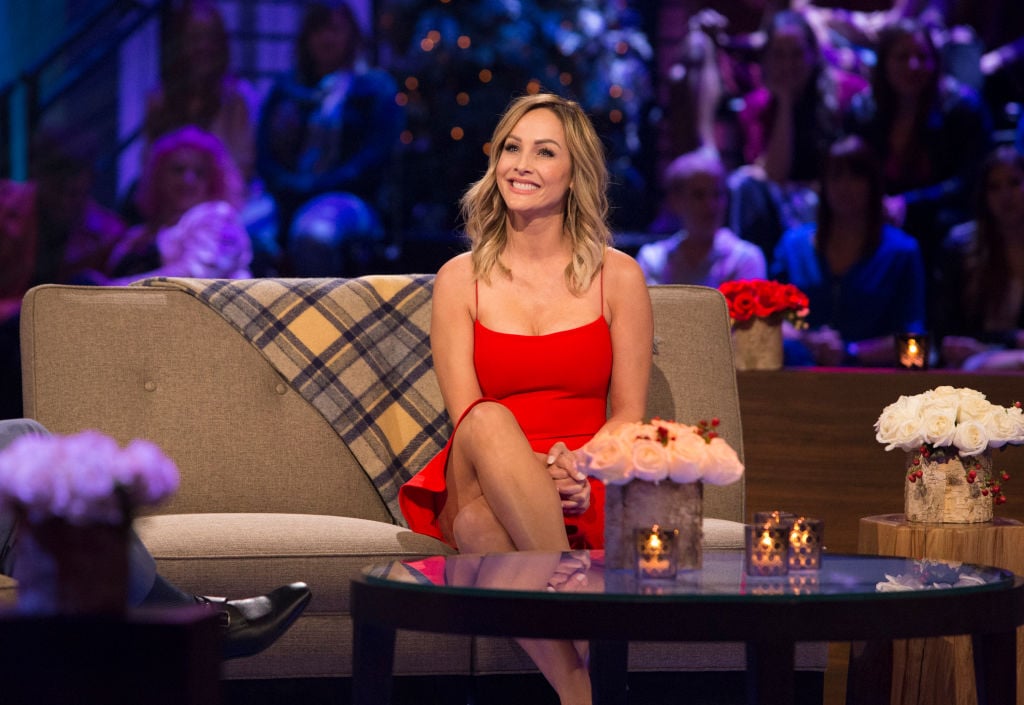 Why ABC feels Clare Crawley is the best choice for 'The Bachelorette'
In a recent interview with The Hollywood Reporter, ABC Reality Chief Rob Mills spoke about why Crawley got the gig.
"We met with several people, including several from Pete's season and several people from previous seasons. Clare was the last person we met. We think back to her engagement to Benoit [Beausejour-Savard] in Bachelor Winter Games. People really root for Clare and really want her to find love, so we thought, 'Let's catch up with her and see.' It was a real long-shot and then she came in and was just wonderful. You left there and you couldn't help but say, 'We've got to give her a shot.' It was really just that and felt really, really good," he said.
Mills continued: "This is her time and she's ready. That's what it came down to. The reaction has been unanimously positive. I think people really like her and she feels like something we haven't seen in a while, where it's somebody a little older who knows what she wants. I think it's going to give us a really exciting season and feel different from the past few seasons."
The list of Crawley's contestants went live Wednesday on Facebook, and there are only a few men Crwaley's age (38) and older. Mills says it was difficult to cast age-appropriate men because many of the men who applied thought the bachelorette would be someone from Weber's season.
"Most of the submissions were based on what they thought and they thought probably the Bachelorette would be coming from Weber's season. That's why we announced Clare kind of early and we met with her earlier. So we did get some men there," he said.
That being said, Crawley isn't opposed to dating younger men.
"Clare has also gone on the record to say she dates younger men. All the men are going in with their eyes wide open. They know who it is and they're all excited. So, I think it's going to be good," said Mills.
Why ABC didn't cast Hannah Ann Sluss as the bachelorette
After Sluss ended her engagement with Weber, much of Bachelor Nation felt the young model got robbed of The Bachelorette. Mills says she (and Madison Prewett) weren't considered after their relationships ended because the feelings were still fresh.
"We knew fairly early on that there were still feelings on both sides between Peter and Madison and then I think with Hannah Ann, it was just too soon. Hannah Ann displayed such a strength, not that that means she can't be the Bachelorette. But some of those words would have felt weird if it was like, 'Ok, now I'm ready to go and meet these five guys,'" he said.
Mills continued: "We did do that with Becca [Kufrin], though I think Becca and Arie broke up a little bit earlier. This was probably just too soon. But as we saw with Clare and with other people too, this doesn't mean this is your one shot with Bachelorette. Also, Clare just felt too good to pass up."
Read more: 'The Bachelor': Hannah Brown Gave a Subtle but Impactful Shout-Out to Hannah Ann Sluss Last Night
Source: Read Full Article