For more than a decade, the Marvel Cinematic Universe (MCU) has pushed the boundaries of superhero storytelling. But as Phase 4 of the MCU finally heats up, the franchise adds several new Disney+ series into the mix. In fact, longtime Marvel star Paul Bettany — who voiced J.A.R.V.I.S. and plays Vision — shared why filming the upcoming WandaVision series terrified him.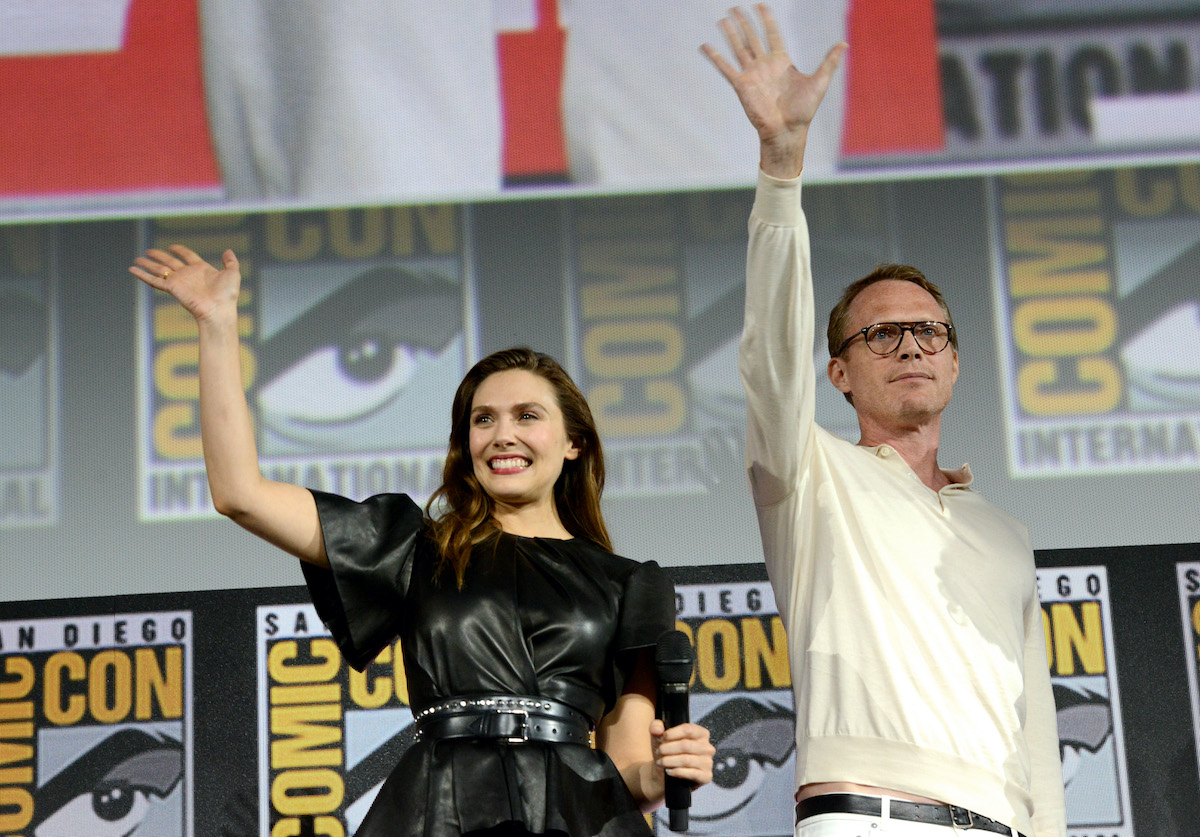 Marvel Phase 4 will now begin with the Disney+ series 'WandaVision'
In the past, Marvel has purportedly produced shows set within the MCU. But as many fans will tell you, series like ABC's Agents of S.H.I.E.L.D. and Netflix dramas such as Daredevil, Jessica Jones, and Luke Cage rarely tied directly into the movies. In fact, the only live-action Marvel TV series that the MCU films have ever directly acknowledged is Agent Carter.
But that's all about to change. Now that Marvel's film and TV divisions are unified at last, the upcoming run of Disney+ shows will feature the same actors from the movies. Shows like Loki, Hawkeye, and The Falcon and the Winter Soldier give those characters — for the first time — their chance to shine. So too is the case with WandaVision, set to debut in January 2021.
Star Paul Bettany admitted the scariest part of the Marvel show
Although WandaVision wasn't intended to be the first Phase 4 project released, the show perfectly fits as a fresh start. After all, the series will reportedly introduce the Marvel multiverse, keying up fall 2021's Doctor Strange in the Multiverse of Madness. But none of that narrative ambition is what freaked out Bettany. His terror was much more personal than that.
As fans know, WandaVision toys with the nature of reality. After Vision's death in Avengers: Infinity War, it appears Wanda Maximoff aka Scarlet Witch (Elizabeth Olsen) has conjured an idyllic life for the couple, one partly influenced by 1950s sitcoms. The creative team behind WandaVision even went so far as to film an episode in front of a live studio audience.
"I was terrified because I hadn't been on stage for 20 years or something like that, maybe 25 years," Bettany told Comedy Central's Stir Crazy with Josh Horowitz. And we were all terrified."
Will 'WandaVision' mark the final time fans see Paul Bettany's Vision?
By all accounts, WandaVision will take the MCU in a very unexpected direction. Such a change of pace is perhaps needed after the 11-year journey to complete what Marvel has since called its "Infinity Saga." And Bettany for one has hope his Disney+ will deliver for fans.
"I think we took an enormous swing," he told Stir Crazy. "I think it's gonna pay off. I've never seen Kevin Feige more giddy. I mean, excited."
As for Bettany's future with Marvel, it's uncertain whether Vision will have a role going forward. Although Olsen has confirmed she plays a key supporting role in that mind-bending Doctor Strange sequel, Vision's fate is unknown. Of course, anything is possible in the MCU.
Source: Read Full Article