Most fans of Vikings can't imagine the series without the amazingly unique Lagertha played by Katheryn Winnick. The actress recently posted some images of herself as Lagertha in tribute for International Women's Day. Read on to learn what fans are saying and what photos she chose to share. There are spoilers ahead for season 6 of Vikings.
Who is Lagertha?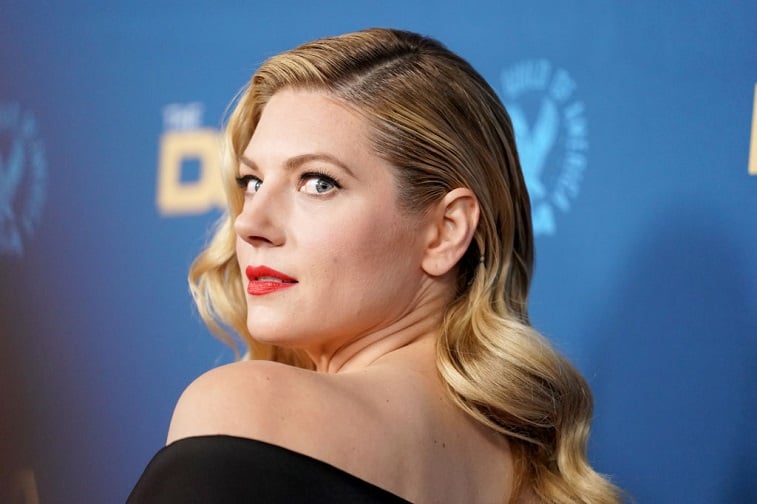 Lagertha is the first wife of Ragnar Lothbrok (Travis Fimmel) and the mother of Bjorn Ironside (Alexander Ludwig). She's considered the Mother of Norway and she's arguably the most famous shieldmaiden to ever live.
In season 6, Lagertha is mistaken for Ivar and a giant snakeby Hvitserk (Marco Ilsø). He stabs her to death, fulfilling the prophecy that ason of Ragnar would kill her.
Katheryn Winnick shares tributes to Lagertha on International Women's Day
Although Lagertha is no longer with us, fans still miss herand want to reminiscence about her life. Luckily, Winnick is quick to shareimages of herself as Lagertha for all the world to see. The latest photos came onInternational Women's Day.
The first image shows Lagertha giving the signal to unleash her army on an unsuspecting Kattegat. She takes back her home and becomes Queen. "Here's to strong women! International Women's Day 🙌🏼," Winnick wrote in the post.
In another image, a black and white photo is shown of Lagerthayelling mid-battle. "Here's to strong women. May we know them. Maywe be them. May we raise them. 🙌🏼#internationalwomensday,"Winnick captioned the image.
The latest image shows an older Lagertha once again fighting for what she has to. "To all the strong mothers and grandmothers out there.. Thank you. 🙌🏼 #internationalwomensday," Winnick said in the post.
Fans react to Winnick's tributes to Lagertha
Fans of Winnick showered her posts with love and admiration. And who can blame them? Lagertha is a strong and powerful female willing to do anything for what she feels is right.
Fans couldn't help but thank Lagertha for everything she'sdone. "Thank you so much Kat!!! You make me feel so happy, love you ❤️,"an Instagram user commented.
"The first feminist," a fan said about Lagertha.
One viewer finds Winnick's character very inspiring."💕Love Lagertha. There's never been a character as inspiring,"the user wrote.
Another fan has a great new motto. "My new mantra is 'beLagertha.' A wise woman who is loyal, loving and fierce. Definitely who I tryto be," they explained.
The love just kept pouring in for Winnick on her numerousposts. "The most beautiful, talented and wonderful actress and person. ❤❤," anotherInstagram user wrote.
Why fans love Lagertha so much
Lagertha is fierce, loyal, and unwavering when she makes hermind up about something. She's caring towards her family and friends andwilling to always do the right thing, even at the cost of her own happiness andsafety. Lagertha earned her name as the Mother of Norway and fans will alwaysremember her and celebrate the life she lived.
Source: Read Full Article