Some of the best TV shows come with a little dose of reality. The NCIS franchise is among the best, and fans agree. The CBS mothership show, in particular, draws millions of viewers each week.
Crimes depicted may not always pull from real life, but real life sometimes pulls from TV. Such is the case with a 19-year-old murder that NCIS finally solved. The case comes with a good old dash of "pursuit of truth and justice," — just as Leroy Jethro Gibbs (Mark Harmon) would do. Here's the scoop.
'NCIS' is a real law enforcement agency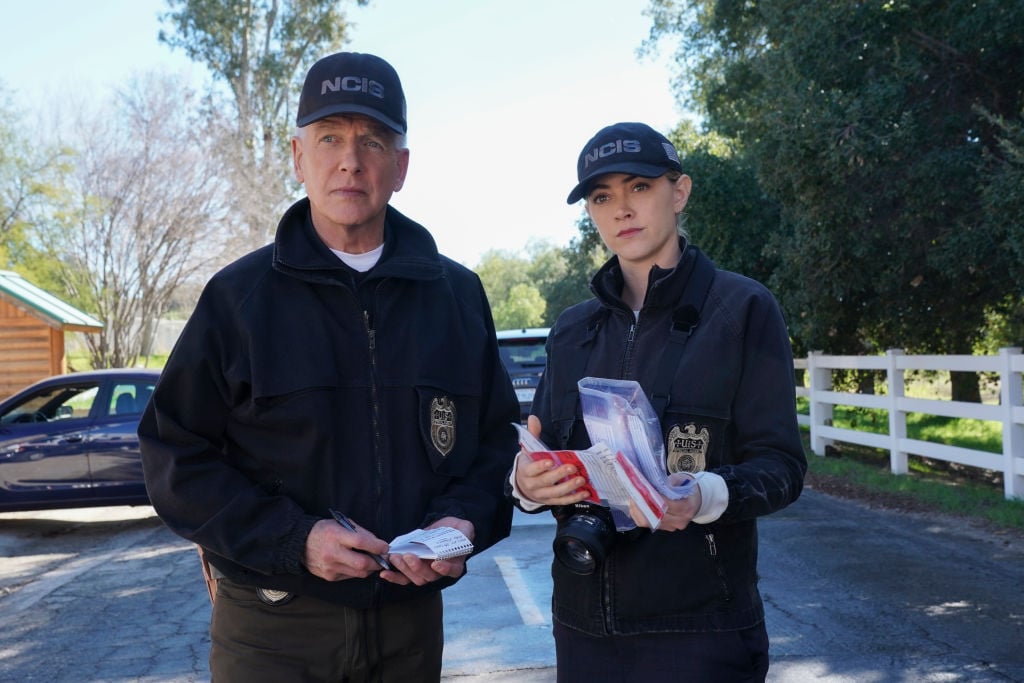 The Naval Criminal Investigative Service isn't only a made-up law enforcement agency on TV. NCIS investigates crimes surrounding the U.S. Navy and U.S. Marine Corps.
Among the areas protected by the agency are cyber warfare, national security, counter-terrorism, and counterintelligence. NCIS protects U.S. naval assets all around the globe.
Armed special agents and civilians make up the team. They coordinate with other agencies. Others who help the NCIS team include those just like on TV: forensics analysts, surveillance teams, computer investigators, and more.
While Gibbs, a fictional character, operates on a backlot or in a geographical area conducive to filming, the real NCIS headquarters is located in Quantico, Virginia.
NCIS: New Orleans is filmed on-location and has a real-life Jefferson Parish version of Dwayne Pride (Scott Bakula). D'Wayne Swear served as a technical advisor for the hit series before he passed in 2018 from cancer. His legacy lives on throughout every NOLA episode.
Real-life NCIS solved after 19 years and the details sound eerily like an episode of the procedural drama.
NCIS arrested a man for a 2001 homicide, just like Gibbs or Pride might do
Just like on TV, NCIS, along with the Escambia County Sheriff's Office, arrested Navy civilian employee, Greg Malarik, for the murder of his wife, Navy Petty Officer 1st Class Sherri Malarik, on Sept. 22, 2001.
Greg, a former Navy Petty Officer 1st Class, is employed by the Naval Aviation Technical Training Center aboard Naval Air Station (NAS), according to multiple reports.
NCIS's investigation revealed Malarik killed Sherri in their van. She died via a gunshot wounds. Sherri was found in the same van near their Cantonment, Florida home.
"This nearly 20-year-old investigation demonstrated NCIS's relentless pursuit of truth and justice," said NCIS Southeast Field Office Special Agent in Charge Thomas Cannizzo.
Who gets credit for solving this cold case?
NCIS credited their Southeast Field Office, the NCIS Cold Case Homicide Unit, and ECSO "to analyze the crime scene, witness interviews, and other items of evidentiary value" which resulted in their ultimate conclusion.
"We are enormously grateful to Escambia County Sheriff's Office, the FBI Behavioral Analysis Unit, and the State Attorney's Office for the First Judicial Circuit of Florida for their help in bringing resolution to this heinous crime. We hope this brings peace and closure to Ms. Malarik's loved ones," Cannizzo said in the statement.
"Thanks to the hard work and dedication of the Escambia County Sheriff's Office Cold Case investigators, the NCIS Cold Case Homicide Unit, and members of the State Attorney's Office we are now able to close this case," said ECSO Sheriff David Morgan.
"We continuously work on these cases year after year, no matter how much time passes. We hope to continue to keep closing cold cases like this one and giving families the closure they deserve."
It's almost like NCIS pulled a script right out of CBS's writing room. We think Gibbs would approve.
NCIS airs Tuesdays at 8 p.m. on CBS.
Source: Read Full Article