Finding out that one of your favorite books is turning into a TV show or a movie is a truly conflicting feeling. It's exciting to see your favorite characters on screen for the first time, but what if it ends up ruining the book entirely? Sometimes, these adaptations end up bringing stories to life in the best way possible, and after seeing what shows like Big Little Lies and The Handmaid's Tale can do, I'm feeling more than a little optimistic about the TV shows based on books that are due to premiere this year.
Because let's be real—as fun as it is to see a show based on a totally new concept, there's something even better about falling in love with a brand new series and then finding out that there's a book, too. The best!
Here are the TV shows based on books hitting our screens in 2020:
High Fidelity
Already streaming on Hulu, High Fidelity—which was also a movie before it was a TV show—is a romantic comedy based on the novel by Nick Horby, that follows a record store owner who lives in Brooklyn and is (unsurprisingly) obsessed with music. The series stars Zoë Kravitz and Jake Lacy.
Little Fires Everywhere
Debuting on Hulu on March 18, Little Fires Everywhere (based on the book by Celeste Ng) is a family drama about what happens in a small town after an arson sets other major events into motion, especially when it comes to a one relationship with a mother and a daughter. Reese Witherspoon, Kerry Washington, and Joshua Jackson all star in this series.

Normal People
Premiering later this year on Hulu, Normal People (based on the book by Sally Rooney) is about the relationship between friends Marianne (Daisy Edgar-Jones) and Connell (Paul Mescal) as they make the transition from high school to college.
Locke & Key
Fans of this comic book series by Joe Hill have probably already watched the first season of Locke & Key on Netflix, which hit the streaming service in February. Starring Darby Stanchfield, Emilia Jones, and Connor Jessup, the series is about a family who moves into a new home after the murder of their father, only to discover some pretty mystical things going on there.
The Baby-Sitters Club
Given how obsessed collective '80s and '90s kids were about this book series (by Ann M. Martin) about a group of middle school baby-sitters and their adventures in the fictional Stoneybrook, Connecticut, this should be good. The series, which is already slated to star Alicia Silverstone, is set to hit Netflix later this year.
The Flight Attendant
Starring Kaley Cuoco and based on the book by Chris Bohjalian, The Flight Attendant is about a woman who wakes up with a dead body lying next to her, and tries to piece together what might have happened… and to figure out who killed the person, considering the fact that it might have even been her. This series will premiere on HBO Max later this year.
I Know This Much is True
Premiering on HBO on April 27, 2020 and based on Wally Lamb's book by the same name, I Know This Much Is True is about what happens to a pair of identical twins when one is admitted to a hospital for mental illness, which leads to the other uncovering all kinds of secrets, both about his own family and his relationship. The series stars Mark Ruffalo, Rosie O'Donnell, and Juliette Lewis.
Lovecraft Country
This horror series based on the book by Matt Ruff is set to premiere on HBO later this year, and will be executive produced by J.J. Abrams and Jordan Peele. Based on the novel by the same name, Lovecraft Country is set in the 1950s, and is about a man named Atticus Black (Jonathan Majors), who travels America to find his missing father under the threat of Jim Crow laws.
The Undoing
Based on the novel You Should Have Known by Jean Hanff Korelitz, The Undoing is about how a woman picks up the pieces of her life after her husband goes missing and someone close to her dies. Premiering on HBO in May 2020, the series stars Nicole Kidman, Lily Rabe, Hugh Grant, and Donald Sutherland.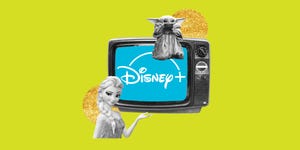 Source: Read Full Article