HBO's The White Lotus Season 1 cast made the dark satire convincing, but can director Mike White do it again with season 2? The miniseries follows an anthology format with almost an entirely new cast visiting another lavish location. Luckily, at least one returning cast member is rumored to be joining the season 2 cast. Aubrey Plaza signed on for a new season on Jan. 10, 2022. Who else fills the cast of The White Lotus Season 2?
'The White Lotus' Season 2 Cast: Aubrey Plaza and Michael Imperioli
So far, The White Lotus Season 2 cast only includes Aubrey Plaza from Parks & Recreation and Michael Imperioli from The Sopranos. According to Deadline, Plaza portrays a woman, Harper Spiller, vacationing with her husband and his friends. The White Lotus Season 2 takes viewers to a new extravagant resort, leaving the lush beach of Maui, Hawaii behind. White wrote the story, directed, and produced it again, so viewers know it will be jaw-dropping. 
Imperioli portrays Dominic Di Grasso, a man vacationing with his elderly father and son, who recently graduated from college. There's no news yet about who might be working at the White Lotus sister resort. Sadly there is no hope of Murray Bartlett reprising his role as Armond. The resort manager tragically died in The White Lotus Episode 6.
There are rumors that Jennifer Coolidge might return
Jennifer Coolidge's character, Tanya McQuoid, is the only cast member from The White Lotus Season 1 who might join season 2 (so far). Her return might be the easiest to explain in a new location, too. When season 1 ended, Tanya and her new friend, Greg (Jon Gries), agreed to keep the party going by traveling to Honolulu and Aspen together. 
However, Greg cautions that he could drop dead at any moment after another one of his coughing fits. So, it wouldn't come as any surprise if Tanya shows up at a new exotic location with someone else's ashes to spread. In season 1, she cried over her mother's death for nearly the entire six-part series, although she had a terrible relationship with the woman. The perfect dark, twisty, and yet comedic spin might be to have her mourning Greg on a new expensive vacation.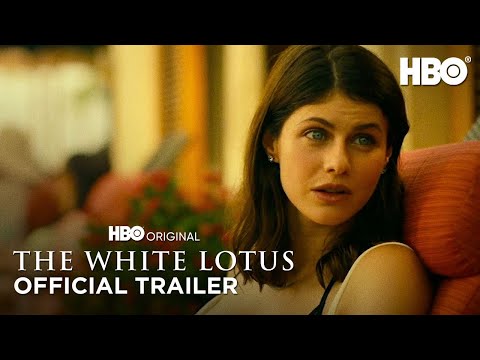 What is 'The White Lotus' Season 2 release date?
The White Lotus Season 1 premiered on July 11, 2021, so hopeful fans want the next installment to begin in July 2022. However, there's no news of filming as of Jan. 11. There are only two actors signed on for The White Lotus Season 2, so it doesn't look like filming can begin anytime soon. The first installment was filmed from October to December 2020 and then aired the following July. So, it seems like viewers have at least six to nine months to wait until season 2 premieres. Showbiz Cheat Sheet estimates that The White Lotus Season 2 could premiere in fall 2022. HBO renewed the series for a second installment on Aug. 10, 2021.
The White Lotus Season 1 is currently available for streaming on HBO and HBO Max.
Source: Read Full Article