When Hollywood production shut down due to the coronavirus (COVID-19), talk shows were among the first to find a way to continue. Late night and daytime talk show hosts have continued their shows via video chat, but not Elmo. The Not Too Late Show with Elmo was likely completed before production shutdowns. This much pupeteering couldn't substitute Zoom, and there's no social distancing between puppeteers.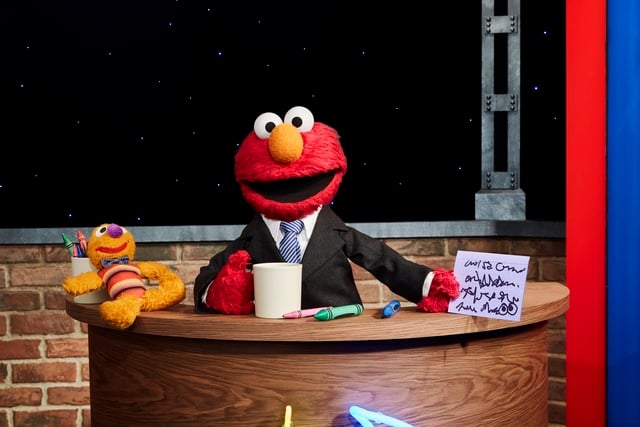 RELATED: What We Know About WarnerMedia's HBO Max Streaming Service
Still, debuting with the launch of HBO Max, The Not Too Late Show is a refreshing antidote to all the Zoom talk shows, or even standard talk show formula in traditional times. Plus, it's canon because this is what Elmo does before he goes to bed every night. 
'The Not Too Late Show with Elmo' adapts talk show format for kids
The Not Too Late Show with Elmo follows a traditional format. Elmo comes out and does a monologue. He does a sketch. Then he interviews a guest and finally there is a musical act. It is easily digestible in 15 minute chunks, and yet it simultaneously allows kids to enjoy talk show fun and adults to break free of the rigamarole.
Elmo's monologue is a knock knock joke or magic trick, things kids will enjoy but also a mockery of the belabored setup/punchline of some hosts. Guests like Jimmy Fallon and the Jonas Brothers seem genuinely excited to be on a Muppet talk show. Probably in part because they don't have to give a real interview, they can just perform with the characters.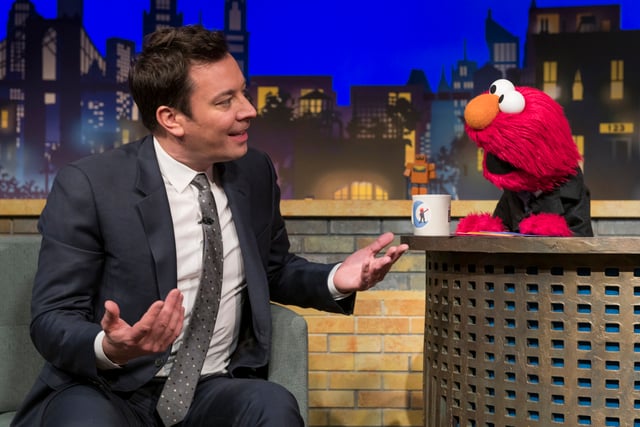 RELATED: Jimmy Fallon's Impression of Adam Sandler Got Him Cast on 'Saturday Night Live'
Of course it's not a real interview. It's whatever skits a celebrity can do with Elmo for kids. Fallon flosses and has a staring contest. The Jonas Brothers play a game that three-year-olds can play themselves at home. They really fit a lot into 15 minutes and think of lots of gags without ever devolving into a straight talk show.
All of 'Sesame Street' cameos on 'The Not Too Late Show with Elmo'
You didn't think Elmo had gone solo, did you? Cookie Monster is his announcer and sidekick. His band is Mama Bear and the Monsters. There are even more Sesame Street Muppets "behind the scenes" too.
The Not Too Late Show with Elmo often cuts to the control room, where Prairie Dawn is a harried director trying to control chaos. Ernie is in the control room having fun behind the scenes, taking Prairie's direction far too literally. Things go wrong in the control room and there are some meta jokes about manipulating the show too.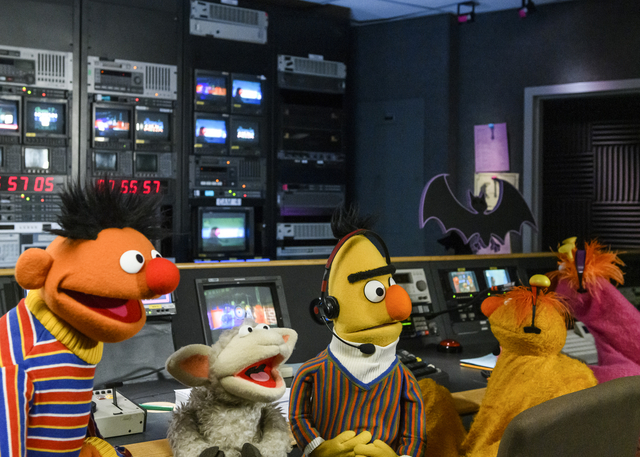 RELATED: This 'Dark Crystal' Puppeteer Got His Start On 'Sesame Street'
Bert joins Ernie in episode 2 so you get Bert and Ernie together again. Oscar the Grouch makes a guest appearance and definitely leaves you wanting more. 
Music remains educational or fun 
The musical acts remain family friendly too. Kacey Musgroves sings a cover of "Rubber Ducky" which is fun for kids. The Jonas Brothers sing a song about brushing your teeth which should actually be educational for young viewers.
This is a natural extension of Sesame Street. They always got big stars to play along, and the Jonas Brothers must enjoy not having to sing the same old love song.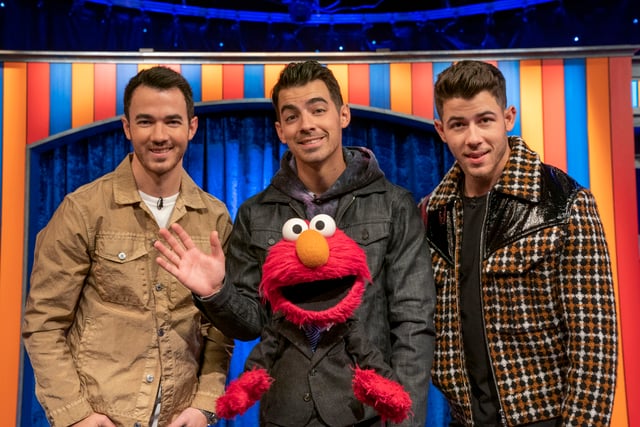 RELATED: The 1 Rock Star Who Can't Seem To Find His Way To 'Sesame Street'
The Not Too Late Show with Elmo probably won't be a combatant in the next round of late night wars. That would go against Elmo's nature anyway. What it is, though, is a fun new twist on Sesame Street and perhaps a way to introduce your kids to the talk shows that only take themselves a little bit more seriously.
Source: Read Full Article