Those who watch The Bold and the Beautiful regularly know that Flo (Katrina Bowden) is the daughter of Shauna (Denise Richards), latter of whom currently has a fling going with Ridge (who's married to Brooke Logan). Yes, those convoluted plot lines are what makes soap operas continue to attract viewers. Flo, though, is about as cunning as Brooke is.
The connection between those two characters is that Ridge Forrester (Thorsten Kaye) helped get Flo out of jail for kidnapping and fraud. A baby swap between Phoebe Forrester and Beth Spencer, so the former could be adopted, was the reason for Flo's imprisonment.
Since being released, though, her meddling into things she should stay away from never ends. This time, it relates to Sally Spectra possibly faking an illness to gain sympathies with Flo's husband, Wyatt (Darin Brooks).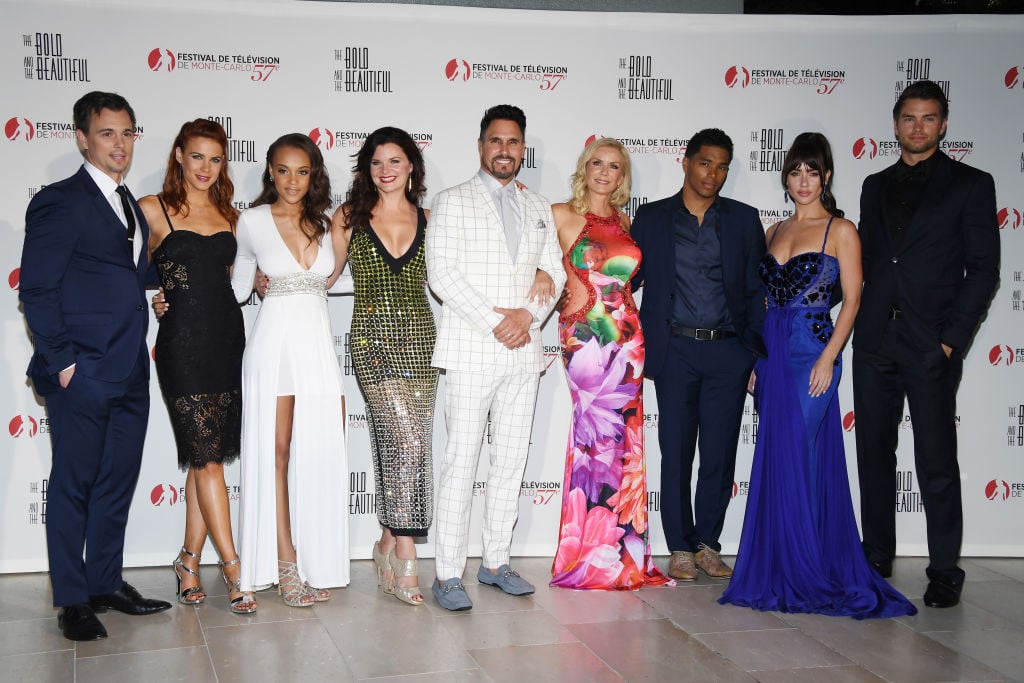 How did Flo and Wyatt initially get together?
Wyatt Spencer once moved on to Flo (his high school sweetheart) after having a falling out with Sally in prior seasons. Although, because Sally wanted to get back together with Wyatt, the usual romantic triangle scenarios started brewing again.
Rumors began that Sally had a terminal illness, even though it was really a ruse in hoping Wyatt would take her into the house he shared with Flo. The scheme worked, outside of Flo being skeptical at whether the illness was real.
Recently, Flo began to snoop into Sally's medical records to see what her condition really is. At play was Dr. Penny Escobar (Monica Ruiz) helping Sally to concoct this illness.
Another factor here is Wyatt already knowing about Sally's illness. It was something she did not want him to know just to take her in with pity in mind.
What did Flo find out in Sally's medical records?
In one recent episode, Flo managed to dig through Dr. Escobar's laptop and find medical info on Sally. Yes, Flo finds out Sally is a fraud. Many previews of this episode showed Flo going after Sally for trying to manipulate her own health records just to be with Wyatt again.
It seems tables might turn since Flo is trying to get Dr. Escobar to worm out of the situation by fooling Sally into believing she really does have a fatal illness. If so, expect another meddle by Flo into breaking the law, while getting a renowned doctor to do the same thing … for a second time.
This whole plot has The Bold and the Beautiful fans divided once again as they frequently are about the show's romantic entanglements. Based on some recent social media comments, many fans found Flo digging through Sally's medical records an implausible plotline.
Not that anyone should think a soap opera will stay within the logic of reality. Nevertheless, believability helps in making these stories resonate.
Fans call out the fallacy of obtaining medical records
All one needs to think of is HIPAA (The Health Insurance Portability and Accountability Act) to prove how illogical Flo obtaining Sally's medical records is. Once fans saw the episode of Flo interrogating Dr. Escobar for the info, fans immediately jumped on it as being bad writing.
Then again, if the show played up patient confidentiality rules, the episode would never have the situations it has. Plus, with Flo manipulating Dr. Escobar to reveal the info, some might argue it could happen if the doctor feels under enough pressure due to criminal activity.
The point, of course, is to try to make Flo look good. Already a criminal, soap operas love to make the baddies get away with things on a constant basis. It really does make for great conflict, which is why soap operas still exist.
Source: Read Full Article