Last year, fans of Keeping Up With the Kardashians saw Khloé Kardashian on a roller coaster of emotions. She was dealing with the news that her boyfriend at the time, Tristan Thompson, had kissed long-time family friend Jordyn Woods. At first, she took it in stride; but with the help of a girls' trip and some alcohol, and the news that Woods was doing a Red Table Talk with Jada Pinkett Smith, Kardashian lost her cool. Now, a year later, has she really forgiven all parties involved?
Khloé Kardashian has forgiven Tristan Thompson but hasn't taken him back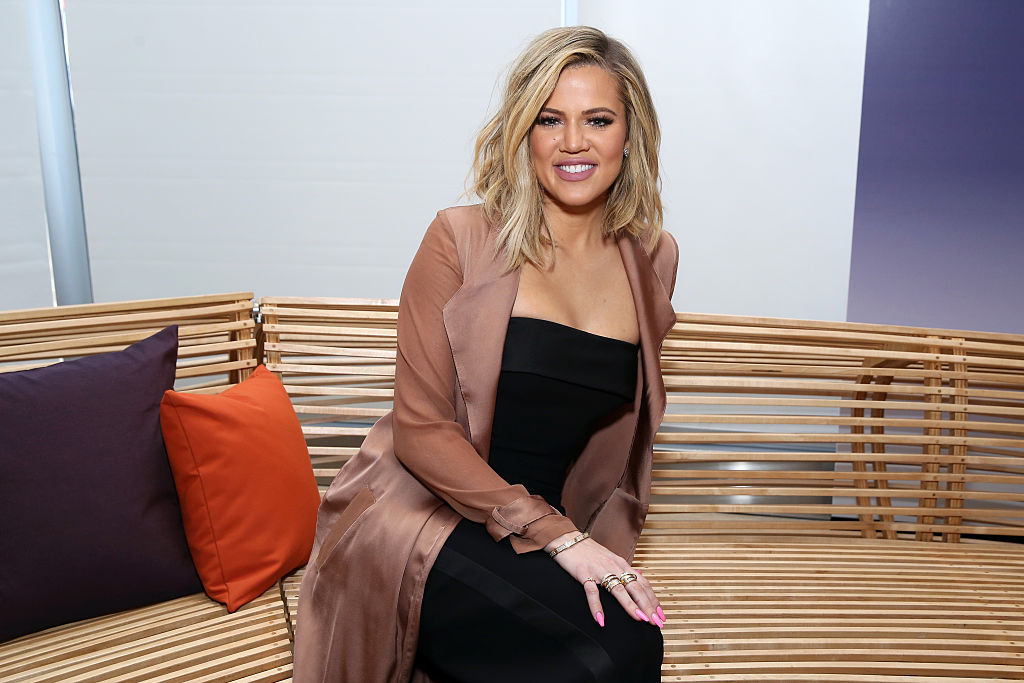 Thompson had cheated before the Jordyn Woods upset when Kardashian was nine months pregnant with their daughter, True. She had forgiven him and it seemed that the couple was back on track. When she found out it had happened again, having already been heartbroken by Thompson before, she directed most of her anger at Woods. Kardashian repeatedly expressed in front of the cameras for KUWITK that she already knew Thompson's character, but didn't know Woods was capable of such a betrayal.
The second cheating scandal caused Kardashian to break up with Thompson once and for all. The two co-parent True together now, and though Thompson is regularly posting flirty comments on her posts like "Morning Mommy and Tutu!!" with heart emojis to spare, as far as we know, she has no plans to take him back.
Khloé Kardashian blamed Jordyn Woods for the break-up
Woods, at that time of the scandal, was best friends with Kylie Jenner and lived with her in her mansion. The ensuing drama caused Woods to essentially be blacklisted from the family, and find other living arrangements. The Red Table Talk was an especially big blow in the eyes of Kardashian.
When the interview dropped, Kardashian blamed Woods entirely and called her out on Twitter: "Why are you lying @jordynwoods?? If you're going to try and save yourself by going public, INSTEAD OF CALLING ME PRIVATELY TO APOLOGIZE FIRST, at least be HONEST about your story. BTW, You ARE the reason my family broke up!"
Fans were not impressed with her behavior and the next day she backtracked with this tweet: "What's been harder & more painful is being hurt by someone so close to me. Someone whom I love & treat like a little sister. But Jordyn is not to be blamed for the breakup of my family. This was Tristan's fault." She maintained that Woods never directly apologized to her, and it seemed this was a big reason she would never see Woods the same again.
Woods said in her interview with Smith: "I know I'm not the reason that Tristan and Khloe aren't together." She also expressed that she was sorry and didn't know how else to say it.
Khloé Kardashian speaks highly of Tristan Thompson, but not Jordyn Woods
Kardashian has said in interviews recently that Thompson is a "great person" and loves and cares about their daughter. When it comes to Woods, however, she doesn't seem to have given such forgiveness or praise. Has she been able to forgive Woods?
In a December 2019 Instagram story she wrote: "I don't hold any negative or hateful feelings towards ANYONE! I mean that. Life is short! We are all humans trying to figure out this thing called life. Who am I to condemn anyone else?"
Despite implying that she's forgiven Woods, in a roundabout way, the young model's absence in the family's life, even from her former BFF Jenner's life seems to say otherwise.
Source: Read Full Article