Although she's left the show, Cameran Eubanks from Southern Charm admits that sometimes you are "damned if you do and damned if you don't" in the public eye.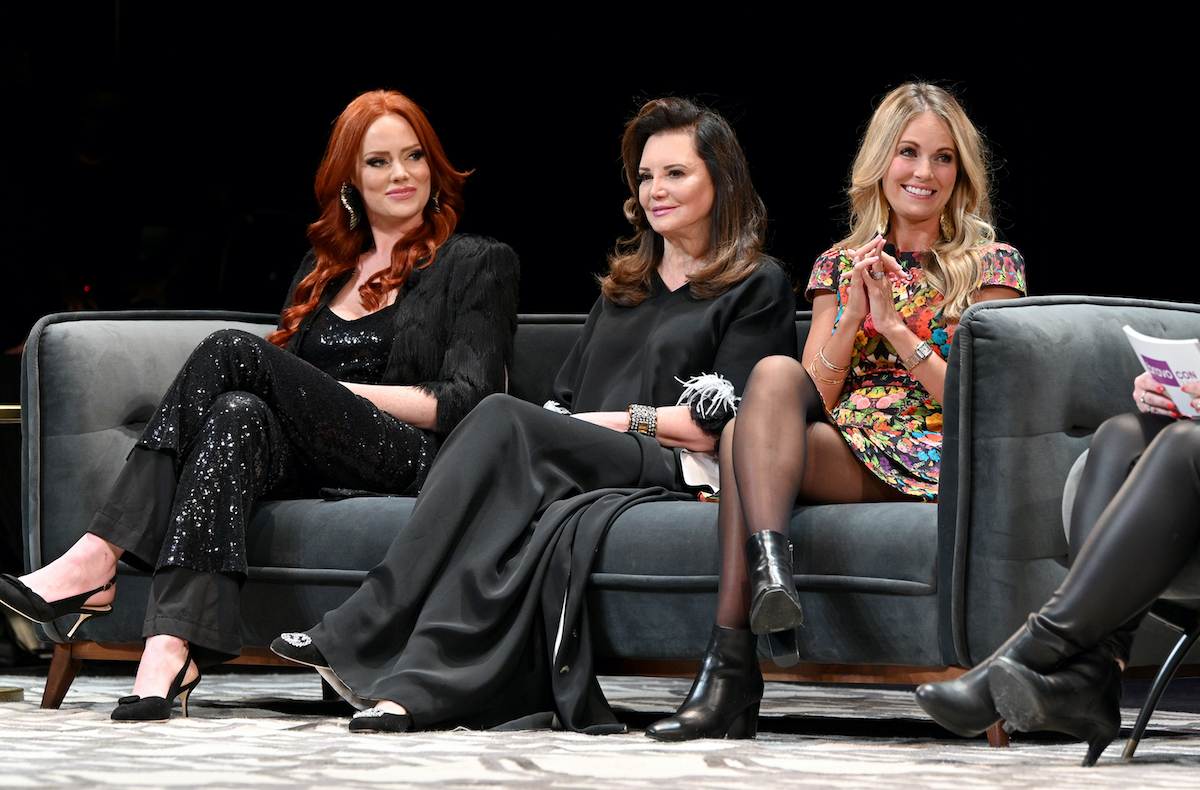 Eubanks attended a baby shower for former cast member, Eliza Limehouse. She shared a photo on Instagram with Limehouse and another guest with all three women wearing masks. A person commented on how the women were wearing masks, which became a point of conversation.
"It's ok," Eubanks replied on the thread. "Welcome to the world we live in. You are damned if you do and damned if you don't. Luckily I'm not easily offended. Everyone is entitled to their own opinions." Mask wearing has become a point of contention during the pandemic.
Mask wearing has become a no-win situation
Some celebrities and reality personalities have freely shared videos and photos where they are clearly not adhering to public health guidelines. Kelly Dodd from The Real Housewives of Orange County has received considerable backlash for openly mocking mask-wearing and COVID-19 guidelines. But then again, some fans made derogatory comments on Eubank's thread about how they were wearing a mask.
"The masks are ridiculous and staged," one person wrote on Eubank's thread. "Are you going to tell me you three kept those nasty things on the entire time you were together? I think not. BE REAL!"
But another person added, "Thank you for showing that most of us in the low country are still wearing our masks!" More comments favored the mask photo. "Thank you for posting wearing a mask," one person wrote. "You are a fantastic role model." 
Backlash is swift for those in the public eye
Dodd shared photos from her bridal shower where none of her guests wore a mask. Like with any post during COVID, people had a comment to share one way or another. "Came here for the mask comments," one person simply wrote. Another person added, "No social distancing here no mask , haven't we learned yet? look at Trump and he's in the hospital."
Later, Dodd shared another photo with the same group wearing masks. "People were asking where are the masks?? Well here they are !!" she wrote. Adding, "Get a clue."
Southern Charm cast members Craig Conover, Kathryn Dennis, Madison LeCroy, and Austen Kroll caught heat early in the pandemic too. They were spotted eating at a restaurant and hanging out when the country went into lockdown. "Love you guys but…Go home! Stop the spread.." one person wrote on a photo Kroll shared from a restaurant.
He later shared a video from Whiney Sudler-Smith's driveway. "St. Paddy's has a different vibe this year. Rest assured we heard many of your outcries and death threats, which we for some reason normalize/internalize, and are practicing social distancing," he wrote. "@wsudlersmith was gracious enough to provide us with the Bourbon, which we had to pick up once he placed it down on the ground away from us. SIDE NOTE: The price of the bourbon he supplied increased with every story he told #20feet."
Source: Read Full Article