During his 20-year career, Sons of Anarchy alum Charlie Hunnam has made it a point to keep his private life out of the spotlight. For many fans, it's clear that Hunnam's focus is on his craft instead of fame.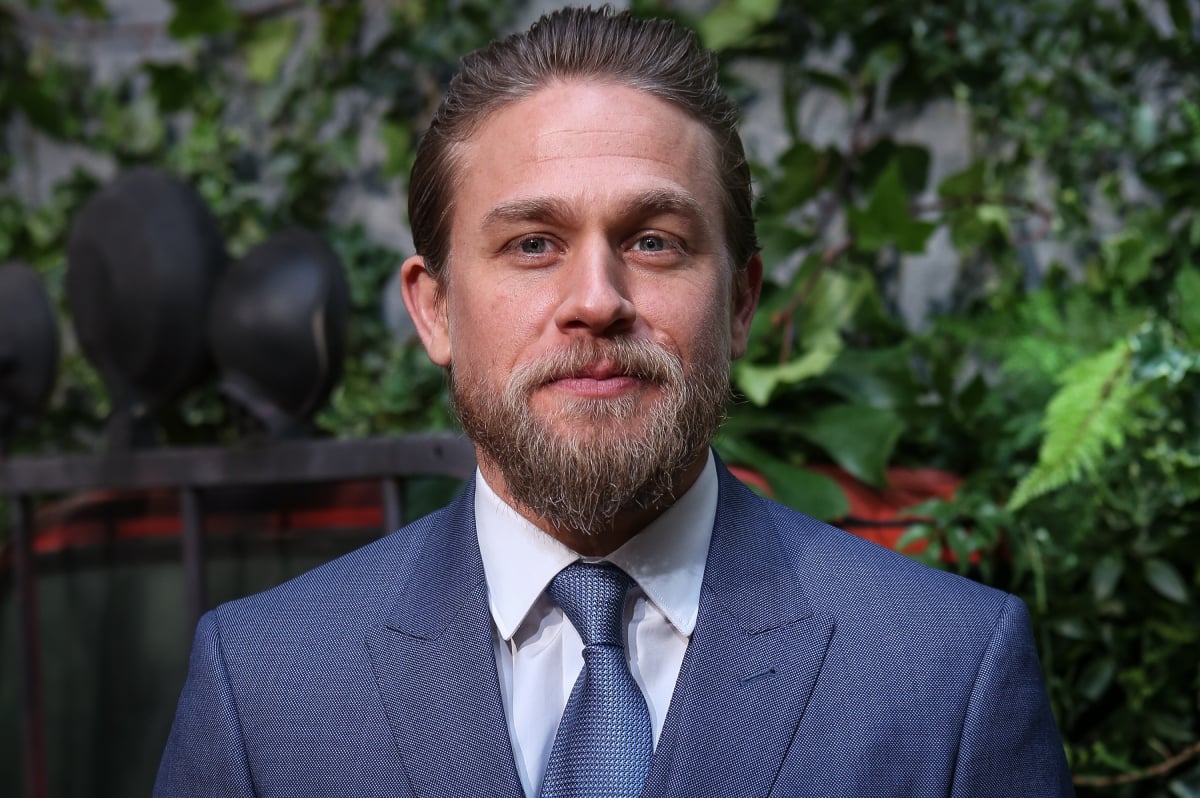 He rarely talks about his personal life in interviews. And his 15-year relationship with girlfriend Morgana McNelis is something he clearly does not want to share with the world. When it comes to his online activity, Hunnam enjoys the anonymity. He once confessed that he had a super secret online life and used the codename "Mantis."
Charlie Hunnam does not use social media
As Cheat Sheet has previously reported, Hunnam may be one of the hottest rising stars in Hollywood, but he still doesn't use social media. Hunnam doesn't have an Instagram or Twitter account, and he doesn't have any plans to change that.
In late 2016, Hunnam told a TMZ photographer that caught up with him on the street why he doesn't use social media. The Sons of Anarchy star explained that he's a "pretty private person." He also expressed his fears of starting to "sound like a pretentious d**khead" if he ever attempted to talk about "serious stuff."
"I really just want the relationship I have with the world just to be my work, you know?" Hunnam said. "I don't really want to be like a celebrity or famous or anything. I just want to try to make good movies and good TV shows and hopefully entertain people."
Hunnam also pointed out that he's not a fan of how some people behave on social media. He doesn't believe it's the right venue for serious discussions.
The 'Sons of Anarchy' star had a super secret online life as a chess player
In January 2020, Hunnam appeared on The Late Late Show with James Corden to promote his film The Gentleman. During the discussion, Corden revealed that he and Hunnam have known each other for 20 years. What the talk show host didn't know about his friend is that he had a super secret online life.
Hunnam revealed that he became a very good chess player online when he was a teenager, and he used the code name "Mantis."
"I played a lot of online chess. I did, I grew up in a lake district and I didn't have a lot of friends," Hunnam admitted. "Called The Mantis, that was my player name. Inspired by Wu-Tang, 'the Dance with the mantis, note the slim chances."
Hunnam was quoting lyrics from the Wu-Tang Clan song Protect Ya Neck (The Jump Off).
When Corden asked Hunnam if he still plays chess, he said "thankfully no. I've got two friends now."
Charlie Hunnam still plays chess occasionally with director Guy Ritchie
Hunnam later admitted that he hasn't played much chess in recent years, but he has participated in a game or two with director Guy Ritchie. Hunnam and Ritchie worked together on King Arthur: Legend of the Sword and The Gentlemen.
According to PopSugar, Ritchie is an "avid fan of chess" who managed to enlist Hunnam for a game during a break on the set of King Arthur. Photos reveal that Hunnam got the best of Ritchie.
"He's good. Frustratingly good," Hunnam said.
The "Mantis" said that he beats Ritchie when playing chess. But the moment he checkmates him, the director will get up, shake his hand, and walk off like he won the game.
"There's never a moment of victory," Hunnam noted.
All seven seasons of Sons of Anarchy are available on Hulu. Hunnam's new movie Jungleland is available on VOD.
Source: Read Full Article