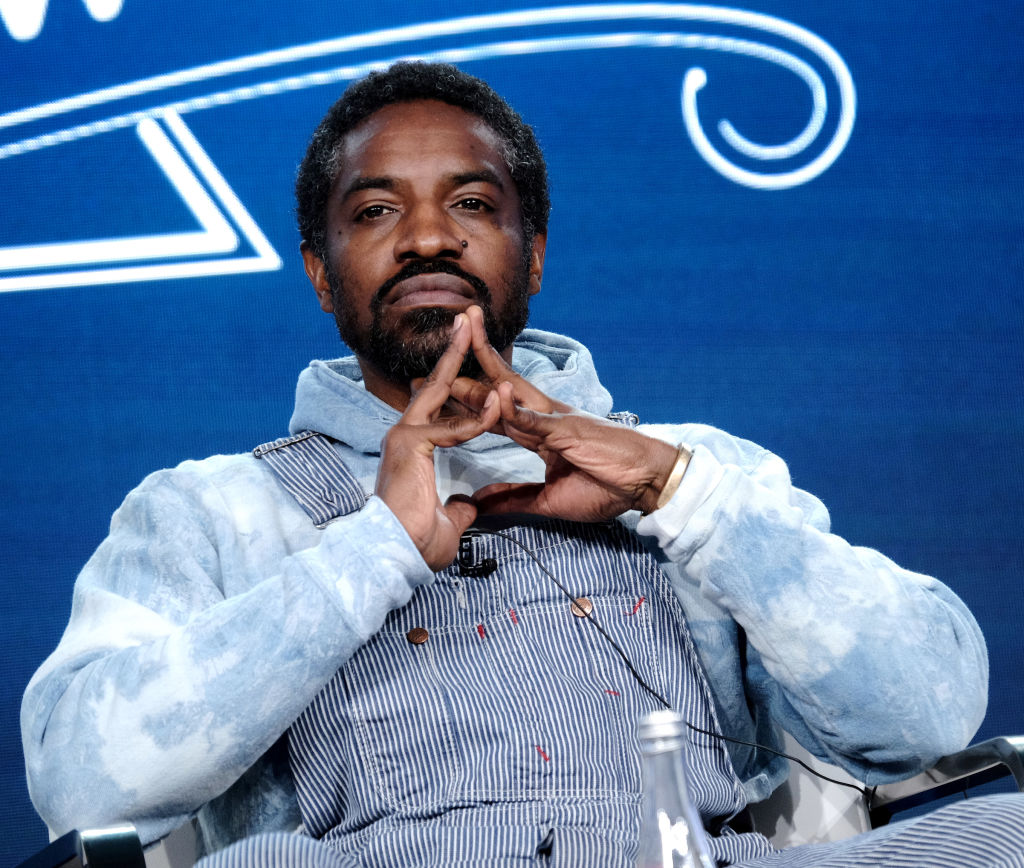 Over the last few weeks, AMC's Dispatches from Elsewhere has delivered three chapters of the story. Episode 1 introduced Peter, followed by Episode 2, which was told from Simone's perspective, and Episode 3, which centered around Janice. Viewers can look forward to a Fredwynn driven narrative in Episode 4. Fans who are anxious to find out what happens next are in luck because AMC has released a sneak peek of the episode.
What is the plot of 'Dispatches from Elsewhere' Season1 Episode 4?
"I told you, there's no winning, there's no losing.This whole game, it's a distraction," Fredwynn declared in Episode 3.
Fredwynn suspects that the supposed rivals, the JejuneInstitute and the Elsewhere Society, are actually one and the same. Episode 4will pick up with Fredwynn continuing to uncover clues about the clandestineorganizations that have drawn his group into their web of intrigue.
What other clues will Fredwynn uncover in Season 1Episode 4?
"Pay attention. Clues are all around you," says Fredwynn in the episode promo for Dispatches from Elsewhere Season 1 Episode 4.
This preview that AMC released drops a few hints about what the audience can look forward to in the coming episode. In the promo, Fredwynn intensely concentrates on the clues that the team has uncovered so far. He aims to unearth the hidden truth and expose it.
Season 1 Episode 4 sneak peek
Inthe previous episode, Fredwynn enlisted Janice to swipe a letter from Octavio Coleman, Esquire, founder of the JejuneInstitute. AMC released asneak peek for Episode 4 that shows Fredwynn leading his team to an apartmentthat he traced using that letter.
Theconspiracy theorist is so bound and determined to get to the bottom of things,that he knocks on the door despite his cohorts' objections. To their surprise,a young girl answers the door. Fans who want to see what happens next in thescene must tune in to the episode.
'Fredwynn' teaser
"I know you think that I'm crazy, and perhaps that is not untrue. But I'm also right."
That is a quote from the Fredwynn Season 1 teaser trailer released before the season launched. Particularly analytical fans of the show would do well to re-watch this original Fredwynn-themed promo before digging into Episode 4.
This teaser will give fans an idea of Fredwynn's mindset and his determination to solve the puzzle. With any luck, the episode will follow suit with the prior installments and reveal tidbits about Fredwynn's background and what motivates him.
Whatare fans saying about the show so far?
Of the four lead characters in Dispatches from Elsewhere, Fredwynn exhibits the most amazing tenacity to find the truth. On the opposite end of the spectrum, Janice feels exhilarated to try something new, and Simone is excited over the experience. Peter spends a fair amount of time just feeling confused. Some fans of the show have echoed the characters' range of emotions.
One fantweeted, "I am really enjoyingthis journey but I don't know where I'm going!"
Another fanwrote, "I'm not sure what I'm watching lol but I'm liking it!"
Read more: Before 'Dispatches from Elsewhere,' André Benjamin Won 7 Grammys and Ran 2 Clothing Lines
Source: Read Full Article