The Brown family doesn't seem to be getting along. When fansmet the family back in 2010, everything seemed to be going reasonably well.Sure, the alternative family hit a road bump or two when they added RobynBrown to the family after more than 15 years as a family that includedthree wives and one husband, but everything seemed to settle down when thefamily put down roots in Las Vegas. A second move to Flagstaffhas sent them into a state of flux once again, and while Kody Brown, the family'spatriarch, is trying to get everything under control, his first wife, MeriBrown, just pointed out that Kody and Robyn break one significant familyrule.
What rules do the Browns follow?
When the Brown family was first introduced to the world on SisterWives, they insisted they had rules that ensured their family ran smoothly,and that jealousy was kept to a minimum. One of the big rules they apparentlyhad for more than a decade was to keep the conversations between each wife and Kodyprivate.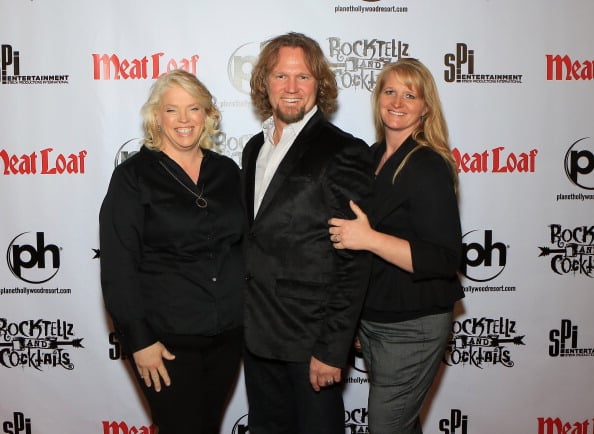 In short, it seemed like they avoided conversing about each other with Kody if it could be helped at all. Instead of having side conversations about each other, the Browns focus on bringing issues to a roundtable, where everyone can weigh in on drama at the same time. The whole goal, apparently, was to cut down on jealousy. The Talko notes that they also avoid displays of affection for the same reason.
Kody and Robyn aren't following the conversation rules
Robyn blatantly stated, during theMar. 1 episode, that Kody had told her that Meri wanted to live in a homeencased in the trees on the property they purchased ahead of their move to Flagstaff.Meri shot back by informing Robyn that Kody had relayed the conversation wrong.The discussion culminated in a heated argument between Kody and Robyn, buteagle-eyed fans note that the wives revealed that they don't always follow thefamily's rules.
If Robyn and Kody are discussing what Meri wants privately,they are having a conversation about another wife without her consent andwithout her present. That seems like a big no-no in the family, but it's farfrom the first time that the pair have crossed a line. In fact, they broke theno kissing rule before they were married, too.
Meri and Robyn seemingly formed an alliance years ago
While Christine Brown, Janelle Brown and Meri have primarily abided by family rules, albeit often with some resentment, Kody and Robyn seem to throw caution to the wind somewhat regularly. The couple allegedly kissed before marriage and may have had a far more sexual relationship before tying the knot than they'd like viewers to think.
While it's been long suggested that Kody only has arelationship with his fourth wife, things have gotten pretty tense between themrecently. In fact, Kody even suggested he'dconsider ending the marriage if he didn't get his way. Fans pointed outthat Robyn was suddenly falling out of favor because she no longer agreed witheverything he said. Many fans think the announcement of afifth wife is forthcoming, but that remains to be seen.
Source: Read Full Article