Outlander has made Sam Heughan a Hollywood heartthrob, and the show has earned him fans all over the world. Before he landed the role, Heughan had only appeared in a handful of films and TV series. It was Outlander that made him a star.
But even when he was an unknown actor, Heughan had some haters. Including one of his future Outlander co-stars.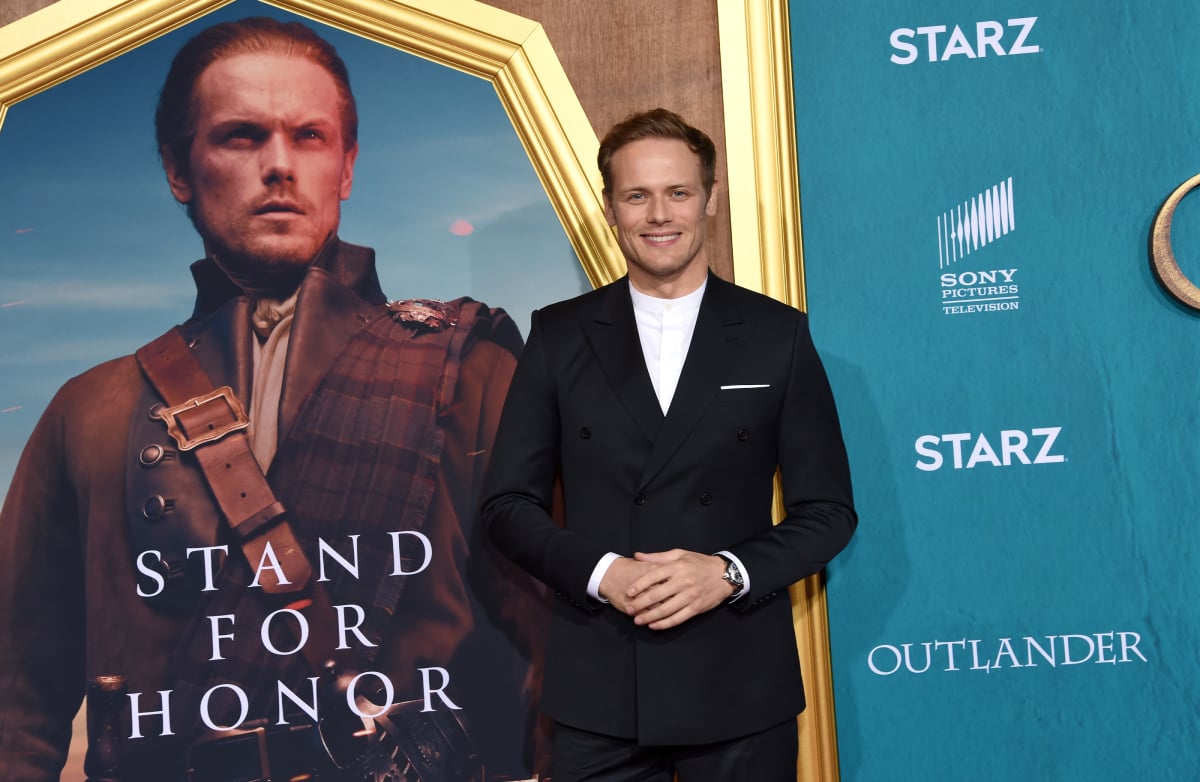 Sam Heughan is starring in a new series while on break from 'Outlander'
The season 5 finale of Outlander aired long ago. But the pandemic caused production delays on season 6, which has given Heughan a lot of unexpected downtime. While fans continue to endure Droughtlander, they will have the chance to celebrate the beauty of Scotland in a different way.
On Valentine's Day, Heughan's new road-trip series Men in Kilts: A Roadtrip with Sam and Graham will premiere on STARZ. The limited series will feature eight, half-hour episodes. And it will see Heughan and his former Outlander co-star Graham McTavish exploring their home country.
Heughan and McTavish honor Scottish history and culture by visiting and exploring historical sites, talking to experts, and meeting with local artisans. They also celebrate Scottish traditions, and the country's food, drink, dance, and sports. The series will also feature plenty of great moments for Outlander fans, including a visit to the Culloden battlefield.
Heughan drums up excitement for 'Men in Kilts' by reciting a famous Scottish poem
As Jamie Fraser, Heughan couldn't be more Scottish. And while the actor himself is a mix of Scottish and English, he knows how to lay on that Scottish accent pretty thick. To drum up some excitement for his new series, Heughan recorded a special video for Entertainment Tonight that featured the actor reciting a famous Scottish poem.
In the clip, Heughan celebrates Scottish traditions by reciting Address to a Haggis by Robert Burns for Burns Night, which the UK celebrated late last month. The 40-year-old recites the poem with glorious Scottish views in the background.
The poem is recited before a traditional Burns Supper of haggis, neeps (turnips), and tatties (potatoes). It celebrates all of haggis' good qualities, and immortalizes it as "the great chieftain of the sausage race."
This 'Outlander' co-star jokes that they hated Sam Heughan before they met
When fans finally get the chance to see Men in Kilts, they will see that Heughan and McTavish are close friends. But that hasn't always been the case. According to Express, McTavish recently admitted that he hated Heughan before they even met. McTavish made his confession in the series' companion book Clanlands.
"I remember the producer telling me they'd expected to find it very difficult to cast Jamie Fraser but they'd found him straight away," McTavish writes.
"His name was Sam Heughan. I googled him, of course. Handsome, almost to the point of annoying, and very little in the way of credits, he'd just landed the lead in a major multi-million-dollar TV show based on an incredibly popular series of books (seven at that point) — so a 'multi-season option'. That lucky b*****d, I thought, and immediately hated him."
However, when McTavish finally met Heughan, he was immediately impressed by his firm handshake. The actor — who played Dougal McKenzie during the first three seasons — said that Jamie Fraser "cannot have a limp handshake."
Seven years later, Heughan and McTavish are more than friends and former co-stars. They are also co-producers of Men in Kilts.
Outlander seasons 1-5 are available on Amazon Prime Video and the STARZ app. Men in Kilts premieres on February 14 on STARZ.
Source: Read Full Article