The new season of Little People, Big World is right around the corner, and fans are excited to see what the Roloffs will be getting into starting March 31. Last season, we saw huge changes for Amy Roloff. While she and Matt Roloff have been divorced for years, Amy finally took the plunge and sold her half of Roloff Farms to Matt. Now, the two are living on separate properties and pursuing new relationships.
While Amy has spoken about the new season, it seems Matt is coming forward with some details of his own. And he mentioned to the First Class Fatherhood podcast that this season of the show is full of "juicy content." Here's what Matt talked about.
Amy Roloff talked about what we'll see on the new season
Amy's shared her journey of moving off of Roloff Farms via Instagram, and it hasn't been easy. She bought a new place 15 minutes from the farm in a neighborhood, and she's been working diligently with her fiancé, Chris Marek, to make it little person-friendly. Now, it seems she's really settling in. And she took to Facebook Live to share what viewers can expect out of the new season.
"Here, you get more in-depth of the stories about me moving out, the pressure of everyone wanting me, you know 'when are you going to move out of the house, mom?'" Amy said.
And, of course, the topic of her engagement came up. "You'll see more of that story. Oh my gosh, some of the things I found out he did. I was like, are you kidding me? Oh my lord!" she gushed.
Amy and Matt's son, Zach, and his wife, Tori, are also regulars on the show. "You'll see the birth of Lilah. … And, you know, a scary moment, about a month ago or something, that they went through," Amy continued. "So, you'll get more in-depth stories about all that, and some of the things Matt's doing."
Matt Roloff spoke on how long he's been filming the show
Usually, it's Amy who talks directly about the show more often than Matt. But Matt talked on the First Class Fatherhood podcast on March 23, and he gave some great insights into what filming the show is like. The Roloffs have been filming for 15 years, and they've gone through serious changes within their family and with the show crew. And Matt spoke on this as well.
"It feels like we've been filming forever. And, you know, there's been ups and downs, there's no doubt about it," Matt added. And he also noted that throughout the years, the crew on TLC has changed for LPBW, which can lead to major adjustments in how they film, what questions the crew asks the Roloffs, and how authentic each moment is. But Matt verified that he loves working with TLC currently.
"Right now, we have an amazing team of people. We're really liking the episodes that are coming out."
He noted there will be 'juicy content' in the upcoming season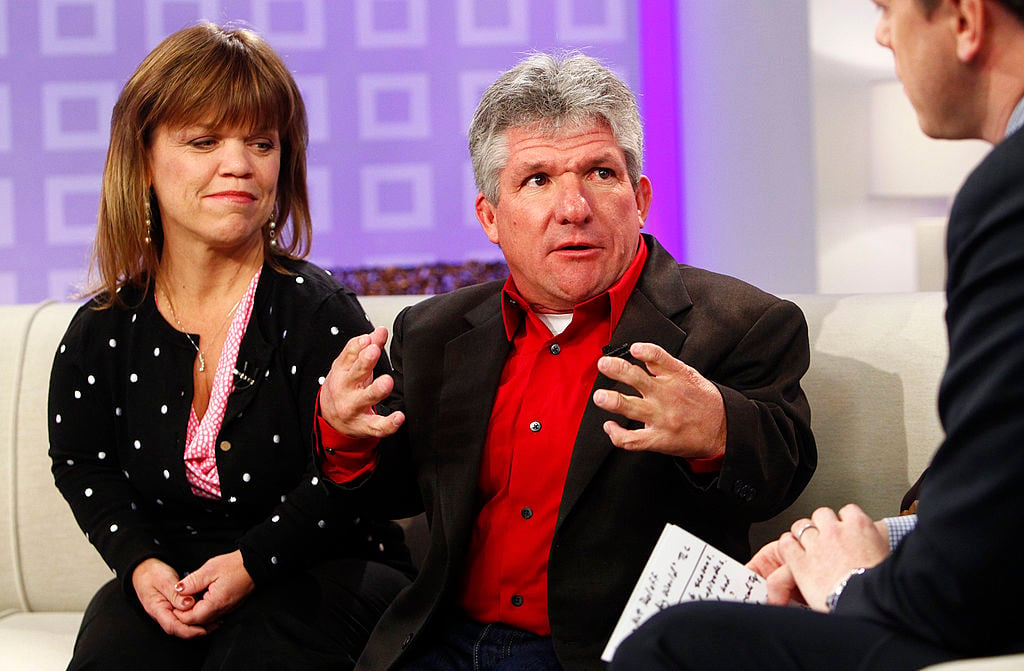 So, what is Matt saying about the new season? He told the First Class Fatherhood podcast that the current episodes that are coming out "are really good. They're full of really juicy content. But at the same time, I think they're fair and they're honest."
Matt then went on to explain that he thinks some seasons of the show are better than others — but the best seasons happen when the filming crew allows everything on the show to play out authentically.
"With the Roloff family, the truth is stranger than fiction," he added. "And what I mean by that is if you follow the real, actual story of what's really happening and going on, you don't need to make anything up. So, our favorite seasons are the ones where they're just following the real-life Roloffs …."
We're excited to see the "real" Roloffs on this upcoming season of LPBW starting March 31!
Check out Showbiz Cheat Sheet on Facebook!
Source: Read Full Article