Law & Order: SVU inched Amanda Rollins and Sonny Carisi a little closer in the April 22 episode, "In the Year We All Fell Down." The show has been teasing a romance between the two for years. And according to series star Kelli Giddish, fans will get to see more of their relationship as season 22 continues.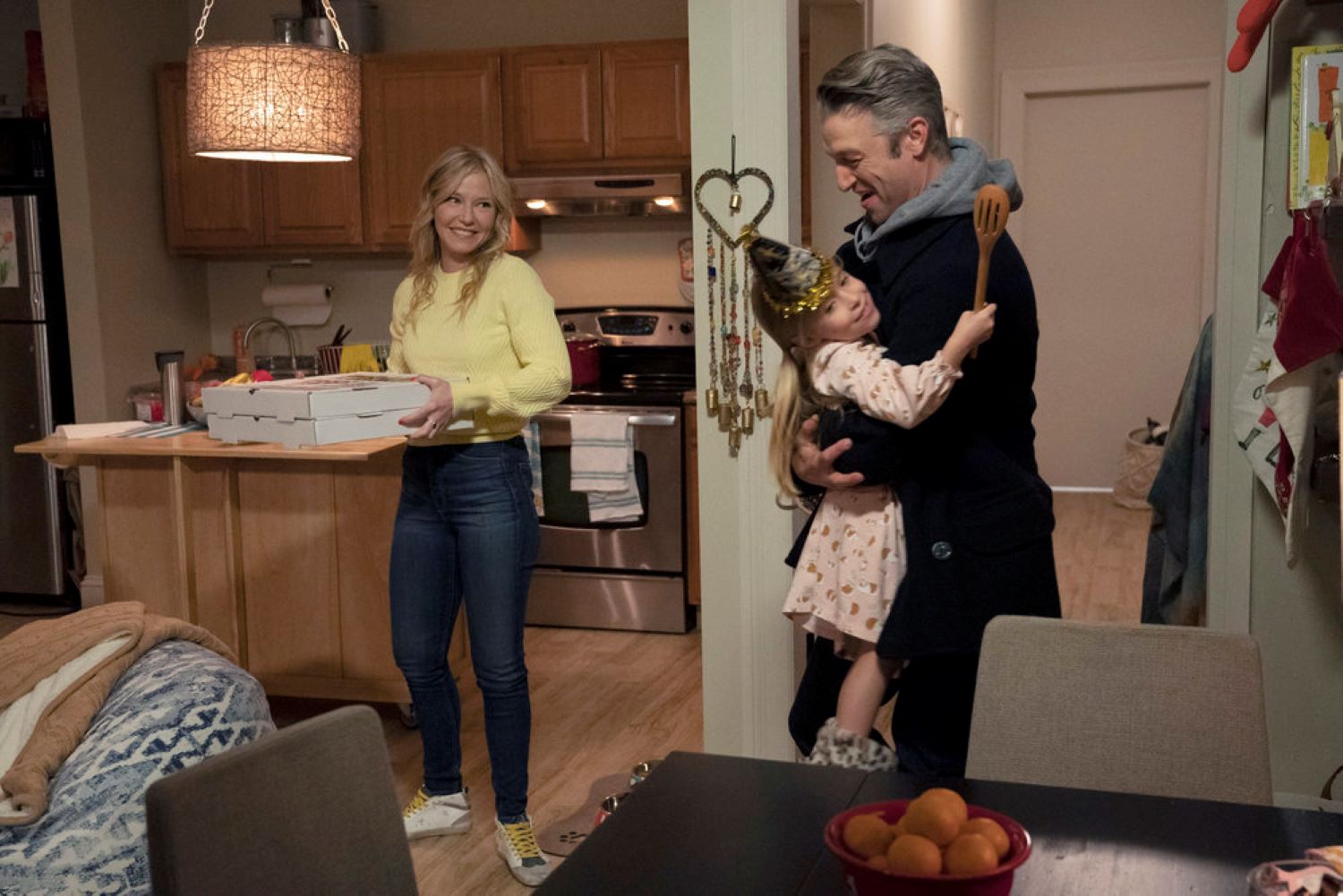 'Law & Order: SVU' fans have been waiting to see Rollins and Carisi together for a long time
Rollins (Kelli Giddish) and Carisi (Peter Scanavino) started working together as detectives in season 16. And while they often butted heads in their early days together, the two always seemed to share intense chemistry.
And over the years, Rollins and Carisi's partnership has grown into a great friendship. Carisi has always been there for Rollins through her roughest times. And they both tend to lean on each other when dealing with personal issues.
But as close as they've come, neither ever acted on it. Rollins has had her own set of romances, which yielded two adorable daughters. And Carisi, who left SVU to become the Assistant District Attorney, recently revealed that he's dating Nicole Harper (Suzette Gunn).
Carisi and Rollins grow closer in 'In the Year We All Fell Down'
In Law & Order: SVU, Season 22, Episode 12, Rollin's father, Jim (James Morrison) ends up in the hospital with a severe life-threatening condition. Carisi arrives at the hospital to offer his support. And seeing how much of a rough time Rollins is having, he cancels his date with Nicole and stays with her.
When Rollins' dad and step-mom suggest Carisi is her boyfriend, Rollins quickly dismisses them and insists they are just good friends. But when a nurse asks Carisi if he's Rollins' husband, he doesn't try to correct her.
The episode strengthens the idea that Carisi has always had a soft spot for Rollins. While, she, on the other hand, doesn't ever seem to think they could ever be together.
'Law & Order: SVU' star Kelli Giddish teases what's to come
Season 22 of Law & Order: SVU brought back another will-they-won't-they relationship with the return of Elliot Stabler (Christopher Meloni). Fans waited for years to see him get together with Olivia Benson (Mariska Hargitay). And now that he's back, there's still a chance it could happen.
In a recent interview with TV Line, series' star Kelli Giddish teased that fans will see a lot more of Stabler and Benson's dynamic this season. And the show will bring the same spotlight to Rollins and Carisi's relationship.
"This season is putting a highlight on partnerships, like with Stabler and Benson," Giddish said. "That's the forefront relationship, and I think that that energy and that focus definitely trickles down."
Giddish didn't reveal whether or not Rollins and Carisi would finally get together. But she did note that it's something she talks about with co-star Peter Scanavino.
"In real life, Peter and I talk about, 'Oh God, what if they ever put our characters together?'" she said. "And it's such a solid friendship that you don't get to see, so we're… for lack of a better word, it is precious to us. And to treat that with respect is what it is."
Source: Read Full Article