Joanna Gaines and her Magnolia brand are a go-to for many when it comes to holiday menus and decorations. But the Fixer Upper star finds inspiration during the holidays from her mother, Nan Stevens. Last year, Gaines finally got the chance to put her mom's holiday recipes down on paper. But for one holiday staple, the mom-of-five added her own ingredient to take it "into another stratosphere."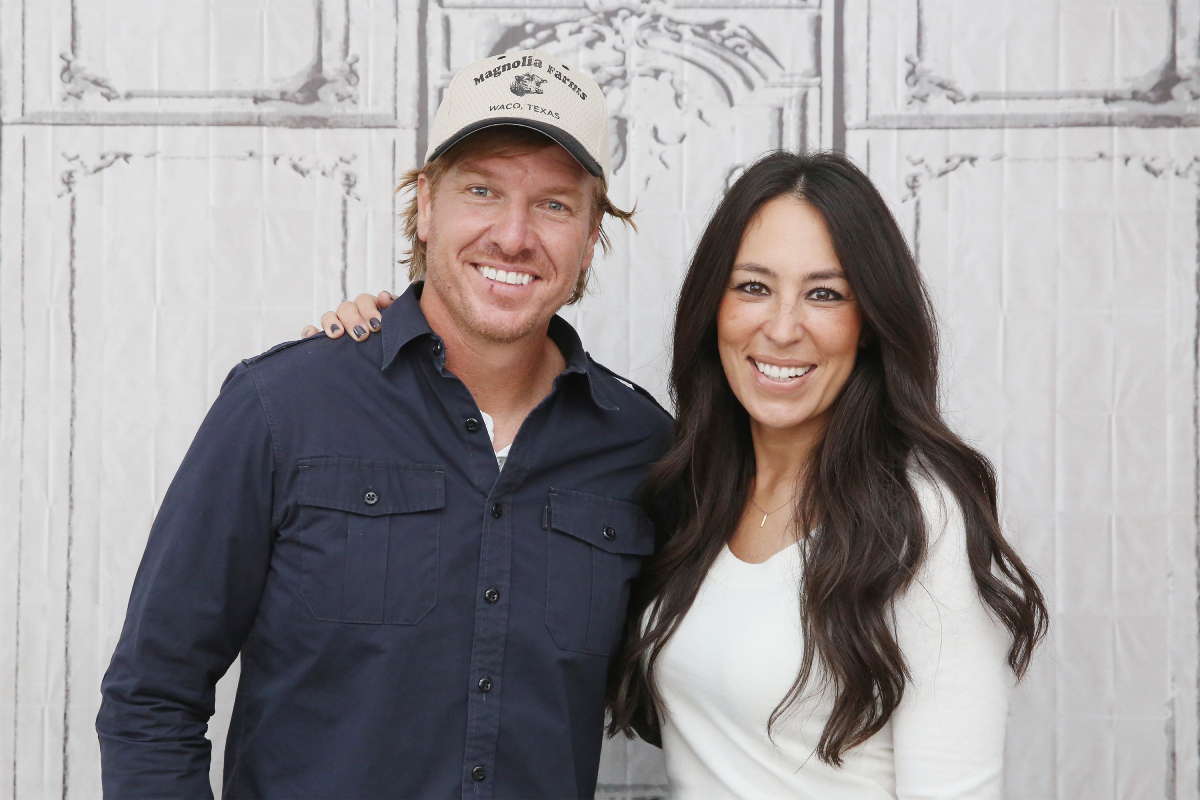 Joanna Gaines wanted to write her mother's holidays recipes down since she was a little girl
Joanna documented the Gaines' 2019 holiday season on Instagram as she celebrated with her husband Chip and their five children –  Drake, Ella Rose, Duke, Emmie Kay, and Crew. While Chip and the kids were picking out a massive 12-foot Christmas tree, Joanna was in the kitchen watching her mother cook.
In her book The Magnolia Story, Joanna explained that her parents, Jerry and Nan Stevens, met in Seoul, Korea, while her dad was serving overseas during Vietnam. Her mother is Korean, and Joanna says she has always been interested in her mother's holiday cooking.
Joanna posted a series of pics on Instagram of her mom preparing their Thanksgiving meal, along with a stack of recipes.
"For years I've wanted to write down my mom's full holiday meal that she has made since I was little," Joanna wrote. "It has always been hard for her to just give me the recipe because she cooks 'to taste' so nothing is ever written down or measured."
Joanna said that she cleared her schedule so she could sit and watch her mom's "every move." She wrote everything down and said that it felt like "such a gift" to finally have her mom's recipes on paper.
The 'Fixer Upper' star has a secret ingredient for pecan pie
Even though Joanna loves her family recipes and traditions, she also enjoys putting her own twist on things. In her cookbook Magnolia Table, Joanna shares a number of family-friendly recipes and plenty of kitchen wisdom. When it comes to pecan pie, the 42-year-old likes to spice it up with ground ancho chile.
As MyRecipes points out, Joanna's addition of an unexpected ingredient to her classic pecan pie recipe makes the dessert completely new.
"It's funny how a small tweak to a classic recipe can make it seem completely new and exciting," Gaines writes. "I'm not saying traditional pecan pie needs improving, but adding a bit of ground ancho chile creates a sweet-and-heat pairing that sends this pie into another stratosphere."
Joanna didn't include the secret ingredient in her recipe published in a 2016 Magnolia Journal, so it appears to be a new discovery.
Joanna Gaines' spiced pecan pie recipe features a list of pantry staples
Joanna's newer spiced pecan recipe features just a handful of ingredients, most of which are pantry staples. The list of ingredients includes light brown sugar, light corn syrup, salted butter, eggs, ground cinnamon, chopped pecans, a pie shell, and whipped cream. Of course, it also includes the surprise ingredient of ground ancho chile.
After preheating your oven to 350 degrees, simply whisk the proper amount of each ingredient in a large bowl before stirring in the pecans. After pouring the mixture into the pie shell, simply bake for about an hour or until the filling puffs around the edges. For serving, Joanna recommends a dollop of whipped cream and a dust of cinnamon.
When it comes to decorating the perfect Thanksgiving table for serving a holiday feast, Joanna recommends blending styles and layering contrasting looks. Think modern plates for the main course and dessert paired with rustic chargers.
Antique flatware and vintage-inspired glassware can also add character and create an interesting aesthetic.
Chip and Joanna Gaines' Magnolia Network is expected to launch in 2021.
Source: Read Full Article