Tahj Mowry was born in Hawaii in 1987 and spent the first years of his life in Texas. He's nearly nine years younger than sisters Tia and Tamera, but he's about six years older than his brother, Tavior. Tahj's mother recognized his natural talent early on. The actor told Vice, "I would memorize the things that I saw on TV and act the scenes out on the spot." 
Once in Los Angeles, Mowry racked up commercials and guest-starred on a few sitcoms throughout his adorable "Full House" era (playing Teddy, Michelle Tanner's best friend). He continued to shine as T.J. Henderson on "Smart Guy," a series that is still beloved decades later. "Growing up in the industry was great … I was doing it because I loved it and not because my parents were making me," Mowry said in an interview with Bellus Magazine. He continued acting as he matured but explored other passions along the way. Now that Tahj Mowry is all grown up, what's happening in his life and career? Here's a hint: this guy is still pretty smart (and handsome, too!).
Tahj Mowry's young adult years were full of life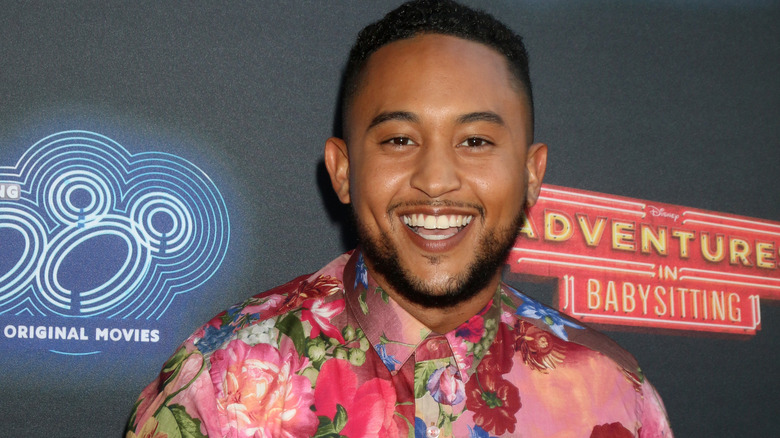 Fans sometimes struggle to see their favorite childhood stars as adults, but Tahj Mowry's fans have grown with him over time. Mowry did not slow down after "Smart Guy" ended its run on The WB. He was a Disney Channel mainstay in his teen years, starring in two Disney Channel Original Movies ("Hounded" and "The Poof Point") and working alongside his sisters in a Showtime film, "Seventeen Again." The shift from adolescence to adulthood proved to be just as successful for Tahj Mowry — he was the iconic voice of Wade Load on Disney's "Kim Possible." 
Mowry was a bit quieter in Hollywood during and after his voiceover role, partly because he played high school and college football. The actor earned a football scholarship to Savannah State in 2004 but transferred to the University of Wyoming, which he left (via USA Today) to return to acting and to escape the cold weather. Understandable, no?
Tahj Mowry's Hollywood reentry was slow and steady, but that must have been by design. Mowry told Ebony in 2012, "You can't say yes to every role and you have to make people miss you. I don't want people to get sick of me." No way was anyone getting sick of Tahj! From 2012 to 2017, he was a series regular on the Freeform sitcom "Baby Daddy" and was nominated for three Teen Choice Awards. 
What is he like in the real world?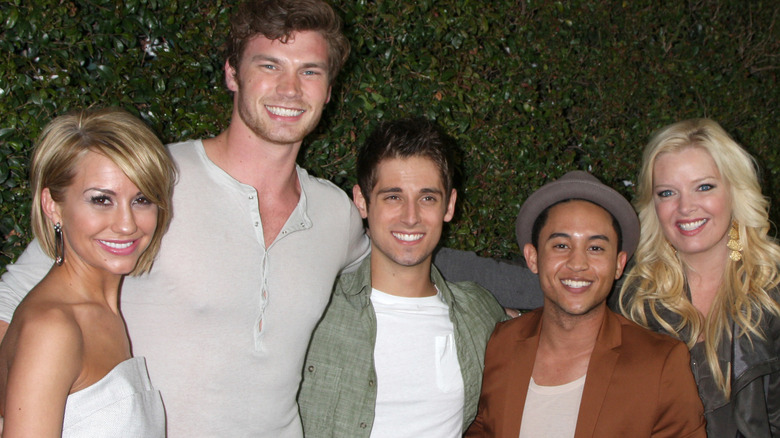 Tahj Mowry became close to some of his co-stars in adulthood, and they got to know him well by working with him. In 2015, "Baby Daddy" star Chelsea Kane gave Buzzfeed a few clues about who Tahj Mowry is behind the scenes. Kane said she would choose Mowry as a roommate because "He's really clean, he has incredible style — he knows about the latest indie band the first day they've ever released their first single." She added, "Everything he does is cool … Plus, he throws great gatherings."
Tahj Mowry's personality comes through when he's around his family members, too. Tamera Mowry-Housley told Us Weekly in 2019, "My brother Tahj Mowry is the funniest person I know. He can make doing laundry funny." Fans can only imagine all the laughs in the Mowry house. "There was never a dull moment when Tahj was around," his dad said on Tia Mowry-Hardrict's YouTube channel.
Along with a great sense of humor and a cool style, Tahj Mowry maintains a healthy lifestyle. He told Muze that he tries "to eat clean and vegan/plant based" and enjoys cooking. His preferred fitness method is HIIT, not running, but he makes exercise a priority. A well-rounded life sets the scene for Mowry's success.
He now walks on the acting path at his own pace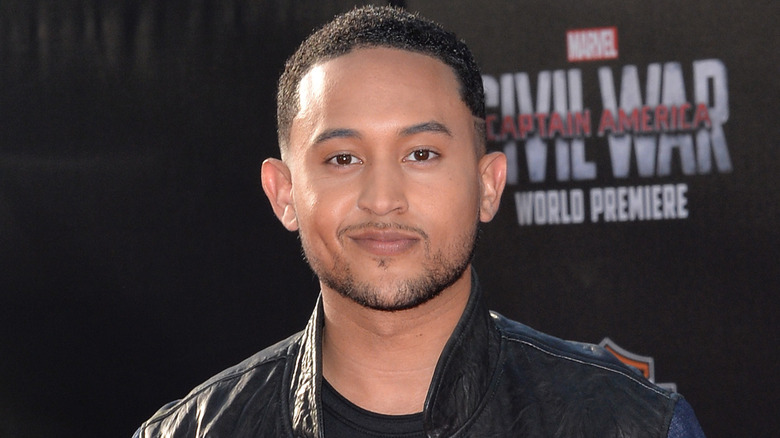 Tahj Mowry has enjoyed a couple of strong comebacks as an actor in his adult life. Before the "Baby Daddy" era, he guest-starred on sister Tia's series, "The Game," and had a few other guest spots. But the end of "Baby Daddy" brought another long hiatus. The actor's IMDb profile shows no projects for 2018, 2019, or 2020. Why such a long pause for a talent like Tahj?
Mowry explained to ET in 2021 that he periodically takes breaks. "I think it's good for me and for my mental health, for my, you know, family life, whatever, to step back and take breaks … and I think that's healthy." Make no mistake about it, though — Mowry is serious about his profession. He told Bellus Magazine, "I am always working on my craft. My art. Acting is what I do. I am motivated because I wanna show people what I can do and how much I appreciate the art. I do it because I love it. It drives me and it challenges me at the same time." Tahj Mowry's art has taken him in many directions, and he's up for those challenges.
Playing an unexpected role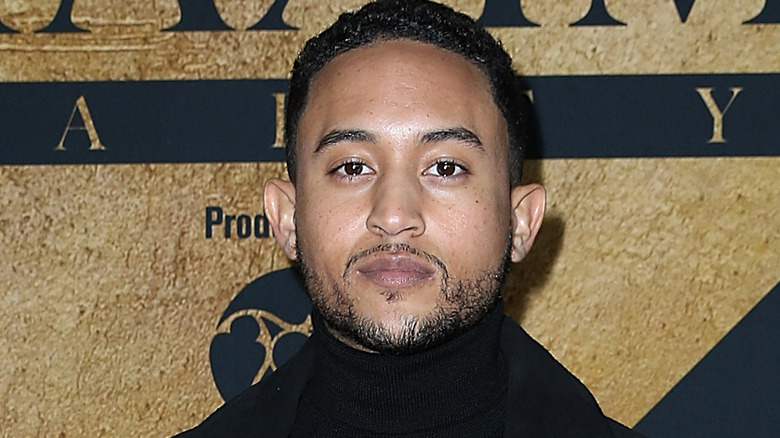 After starring in so many fan-favorite sitcoms, Tahj Mowry might surprise people when he takes a different route in acting. The truth is, he is a versatile performer who was ready "to stretch artistically," as he told Rolling Out. Mowry said of his 2021 film, "Welcome Matt,"  "I think people are used to seeing me do comedy, but I've been wanting the opportunity to showcase something more. When I read this script, it had the perfect mix of comedy and drama. I'd done feature films before but nothing like this."
In "Welcome Matt," Tahj Mowry plays Matthew Hillard, a film director and writer who has agoraphobia. Mowry told ET that his character "goes through a very traumatic experience" and that the film is "really funny but it's also pretty intense at times." Aside from the artistic merits of starring in "Welcome Matt," Mowry found another worthy purpose: "My main goal with this film is to have people that go through anxiety and have bouts of depression, or have dealt with trauma and loss, to feel seen when they see this movie — especially in the Black community," he told theGrio. Mowry also shared that he has "struggled with panic attacks" — viewers will see that depth in his portrayal of Matthew Hillard.
What's most important to Tahj Mowry?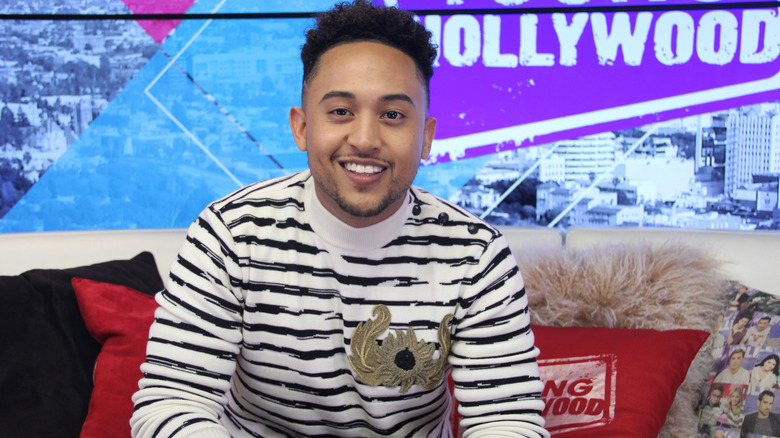 Tahj Mowry has emphasized through his work on "Welcome Matt" that mental health awareness matters to him. When ET asked Tahj about "anyone special," he answered, "You know what? No, and it's like that for a reason." The actor is interested in getting married and raising children but is "not in a rush" and wants "to make sure that my mind is right, mentally, that I've taken enough time to give myself the love that I need to be able to give it to that special lady in the future," he told ET. Ladies who love Tahj Mowry should know that he looks for "confidence, faith," laughter, and low maintenance. 
Mowry once shared his life with the late Naya Rivera. Before Rivera's death was announced in 2020, Mowry penned a deeply personal Instagram post about her, where he wrote, in part, "We broke each others hearts and then mended them back together…more than once … I love you forever. I always have and I always will." Mowry misses Naya Rivera and told Glamour in 2021, "She was definitely my first everything. I think subconsciously it's why I never really date like that because no one really ever… I know someday someone might, but it's hard to measure up to the type of girl and woman she was."
For now, Tahj Mowry is focusing on his awesome family, career, and spiritual life. His "faith in God" is what Mowry is "most proud of," he told Muze.
Not getting caught up in Hollywood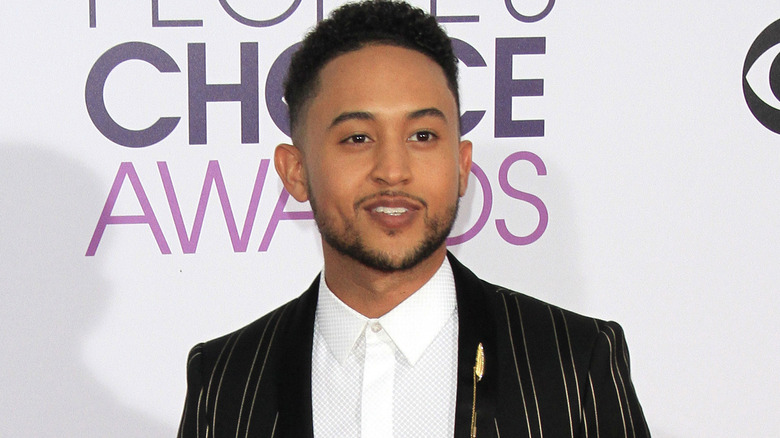 A work-life balance can be tricky for anyone, including celebrities. Tahj Mowry told Rolling Out how he operates in the industry: "I think the biggest thing I learned from my parents was to keep Hollywood separate from my real life. It's a job, and you have to treat it like any other job. It doesn't define who I am." Mowry has drawn clear boundary lines between his work and his personal life, and he has benefitted from that distinction. 
The actor takes cues from Denzel Washington — "He inspires me to keep a level of mystery and privacy attached to myself," Tahj Mowry told Muze. He added, "It's so important to keep your personal life, just that, personal." Mowry also acknowledged to Muze that rejection is difficult, but he says that "it's never personal so just keep pushing – when one job doesn't work out, it's on to the next!" These are hard lessons to learn, but Tahj Mowry's method has allowed him to thrive not just as an actor, but as a human being.
He's glad he didn't grow up with social media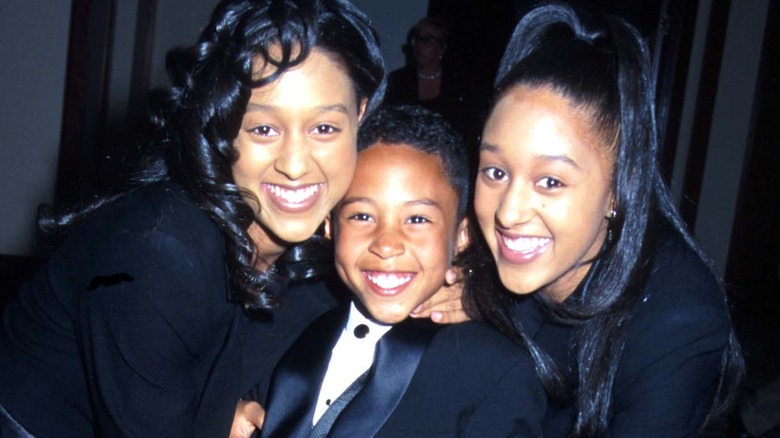 Instagram and TikTok are viable tools for entertainers and creators these days, but Tahj Mowry came of age before social media entered everyday life. Though he uses Instagram and Twitter as an adult, social media doesn't seem to be his favorite thing. 
"I am thankful that I didn't grow up during the Instagram and social media era. I can't imagine how hard that is for these new Disney Channel stars because I think social media makes that shoot upward so much faster," Mowry told Rolling Out. He is glad he took the time to attend high school and college, saying, "I think if I didn't step away, it might've been more difficult for me."
In a lengthy New Year's Eve Instagram post, Mowry mentioned forming "healthy habits" and said that less social media "works wonders!" Wise words for those who are feeling drained by their apps and are ready for a break. "Let go of the old habits that hinder your happiness and allow yourself to thrive!" added the star.
Tahj Mowry has worked hard for his money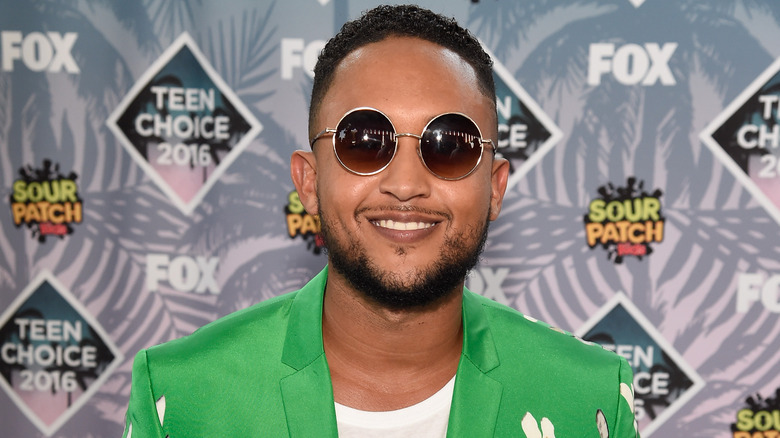 Tahj Mowry has plenty to show for over three decades in show business. According to Celebrity Net Worth, he has $1.5 million, and he's put his wealth to good use. He shared in 2012 that his ideal getaway is a Palm Springs trip. "The perfect day would be to stay at Hotel Zoso, chill at the pool, and walk to amazing restaurants with friends," Mowry told Palm Springs Life. Sounds like a relaxing vacation for a laidback guy.
Tahj Mowry has also made his regular living space a comfortable but classy place to rest or entertain visitors. In 2020, the star posted an HGTV feature about his Los Angeles abode from "a couple years ago" on Instagram. Mowry traded in a loft of mismatched furniture for a three-bedroom "charming 1920s hillside Craftsman." He told HGTV, "Once I became a homeowner, I wanted a more sophisticated look … My house style has matured, but it's still fun." Mowry makes the most of his space and said of his long oak table, "I may live alone, but this big table doesn't go unused — I sit in a different chair every night." If Tahj Mowry needs some new dinner guests, he won't have to look too hard to find a willing bunch of fans.
All these years later, Tahj Mowry is still a triple threat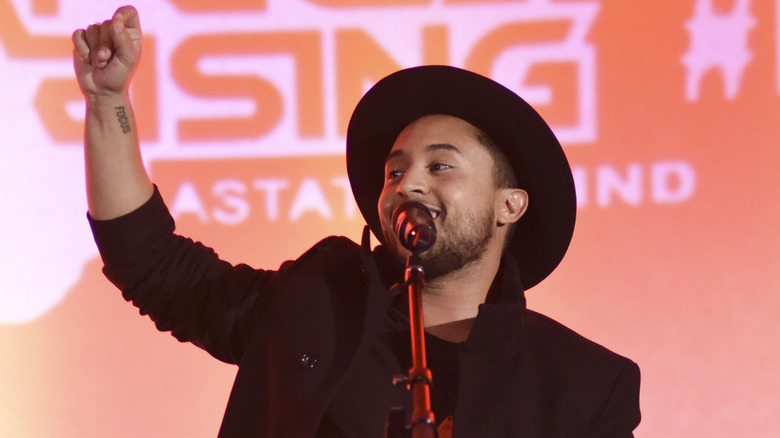 Tahj Mowry is a man of many talents, even when he's not advertising them all. Longtime fans might remember him tap-dancing on "Smart Guy" with Destiny's Child. Mowry also performed in "Oliver Twist," was cast in a Mariah Carey music video, and trained with Debbie Allen, to name a few dance accolades. 
After "Jesus is my guy," Mowry's Instagram bio includes, "I act sometimes. I even sing sometimes." So when can devoted fans hear Tahj sing? As it turns out, he was planning on a full album when he spoke with "Shine on Media" in 2015, the year that his seven-song EP "Future Funk" came out. When promoting the EP on "The Biz with D," Tahj Mowry said he had "a very funky, alternative side" that he wanted "to be able to portray." He was determined to design his music, free of any stigmas, stereotypes, or expectations.
Mowry sees the merits of being multi-talented. He told Vibe, "With acting, you can escape and be somebody else for a little bit and pretend to be another character whereas music, it's you and more personal. You can write what you're going through, feeling, and what other people are going through. It's a high for me."
Taking it as it comes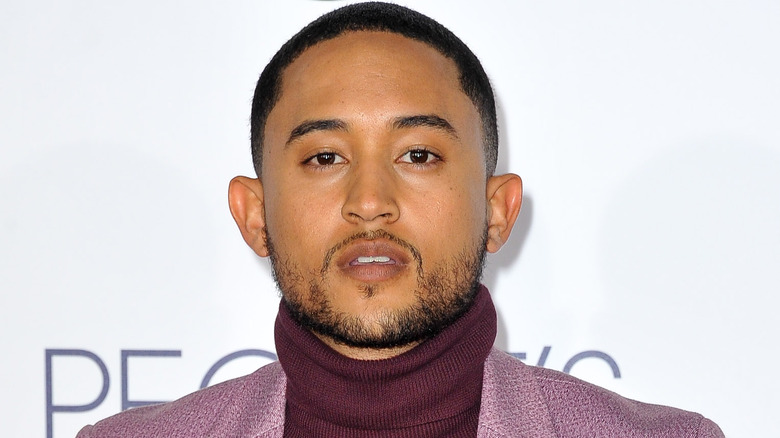 As a professional, Tahj Mowry knows that things don't always work out in the entertainment industry. He's addressed the fact that he did not reprise his role as Teddy on the "Fuller House" reboot basically because the Olsen twins didn't participate (via Hollywood Life).
In 2021, another project thrilled both Tahj Mowry and his supportive fans. "Black Don't Crack" was an ABC pilot where Mowry reunited with "Smart Guy" co-star Essence Atkins. Mowry was "so excited for this new journey" on Instagram, but the show did not get picked up for series (via Deadline). Tahj Mowry discussed "Black Don't Crack" with theGrio. He was starstruck working with executive producer Viola Davis, and he has hope for the project, saying, "I just know people will love this show so much. It's got such heart and it's funny as hell. Our chemistry together clicked instantaneously." Hopefully, as of this writing, the series will land on another network.
Will this smart guy return to the small screen as a smart man?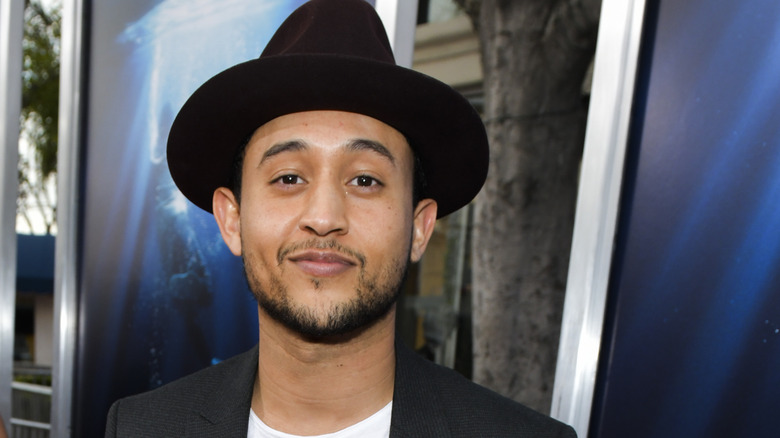 "Smart Guy" aired from 1997 to 1999, and over two decades later, fans are ready for the show to begin anew. Tahj Mowry told ET about the "Smart Guy" reboot's progress in 2021: "We do have the ball rolling on it." He said it was "a matter of time" and mentioned that there was a writer and a "possible home" for the project. When pressed for more details, Mowry said that viewers "will find T.J. just as he was in the original, a fish out of water … sort of exploring a new world for himself." The actor happily reminisced with ET about the 1998 Destiny's Child episode, revealing that he had a crush on everyone in the group (especially LaToya).
In 2020, Tahj Mowry was already working on his idea for the reboot, telling Vice that the series would "still have the family quality, but it will be more in the realm of a 'Community' or 'Grown-ish' type show." Those not familiar with the original "Smart Guy" are still invited to tune in and get to know T.J. when the time comes.
Tahj Mowry wrote a screenplay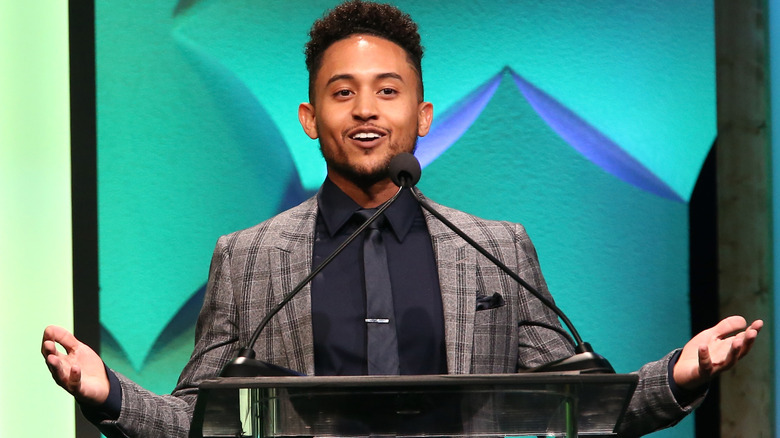 Tahj Mowry is thrilled to make his directorial debut with an original screenplay and is "gearing up" for production at the time of this writing. He referenced "Get Out" and "The Skeleton Key" when describing the film to ET. The new project is a bucket-list item for Tahj Mowry, who has been talking about his artistic pursuits for many years. 
In 2014, Bellus Magazine asked him about his acting preference, specifically between film and television. Mowry answered, "I can't really choose. TV is so great because it's a weekly gig, you build a family on a show and you build a character for years and people grow with you … However, I have a major passion for film and direction of films … I definitely look forward to doing more film in the future. Acting is my art and film is an amazing way to showcase that." It's awesome to see Tahj Mowry expressing his talent in so many ways, and fans love watching him bring his dreams to fruition.
Source: Read Full Article