TLC's The Family Chantel premiered its first season in July 2019 and since then, little is known about whether a new season is forthcoming.
Here's what we know about the possibility of the 90 Day Fiancé spin-off's second season that so many fans are crossing their fingers for.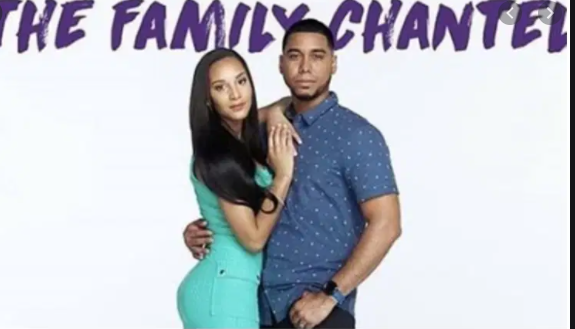 RELATED: Are Chantel and Pedro Still Together After 'The Family Chantel' and '90 Day Fiancé'?
'The Family Chantel' spun off from '90 Day Fiancé'
Viewers were introduced to Chantel and Pedro in 2016 on 90 Day Fiancé. At that time, Chantel shared about her first meeting with Pedro and how the two eventually fell in love.
"I was interested in learning Spanish," she recalled on the show, "and I had a friend introduce me to Pedro. He's from the Dominican Republic. The idea was for me to learn Spanish and for Pedro to learn English. But when I first saw him online, I was attracted to him right away."
Chantel then explained how quickly the two fell in love and decided to marry.
"So I decided to visit him in the Dominican Republic," she said. "I thought that I was just going to have a little fun on vacation, but I fell in love. On the third trip, he proposed."
At the time of the spin-off's announcement, TLC president, Howard Lee, said in a statement, "This is an awesome moment for TLC, as we create a family show based on one of our most popular 90 Day couples, and on a whole new night. Our fans can't get enough of Pedro, Chantel, and their larger-than-life families. For a brand known as THE destination for love, relationships and family shows, The Family Chantel hits the bullseye."
The couple has grown stronger in quarantine
In April 2020, the pair appeared on 90 Day Fiancé: Self-Quarantined to discuss how their relationship was holding up during the early days of the coronavirus (COVID-19) lockdown in many states in the US.
"Just spending quality time together has been great for us, in the midst of everything, it's done a lot for our relationship," Chantel told Entertainment Tonight before the show's airing. "We have deeper conversations with one another now."
Chantel opened up to the outlet about how being home quarantined together had forced her and Pedro to face her challenge in trusting him. Pedro, while visiting his native Dominican Republic at one point, had engaged in behavior that had pushed Chantel to the limit.
"Right now, he can't go anywhere," Chantel said. "Yeah, I trust Pedro. I trust him, the only problem that's ever been between Pedro and I in regards to trust has happened, like, when you were in the Dominican Republic, like, around your family. I trust Pedro, I just don't trust people around him and that he's strong enough to put his foot down for me."
Will 'The Family Chantel' be back for a new season? Or has it been quietly canceled?
If it were up to some Reddit users, The Family Chantel would be history.
"No one wants that show back!," wrote one Reddit user about The Family Chantel.
Another Redditor reasoned, "I am not sure it should come back. S1 had them fighting over the same ol drama…they tried to add some stuff about her sister and her bf but that even felt forced and stretched out. Granted. Chantel and her mom had some great lines in the main show but I don't think there was ever enough there for a whole reality show. One fight over turkey dinner, does not a whole show make."
Others want more of the show, posting "Late to the Party but I love this show. I know that's not the popular opinion but it reminds me so much of early Kardashians and it's amazing. I hope there's a second season."
Another concurred with "Ya no worries don't be ashamed we love the show too or we would not be here."
In the meantime, there's been no official word from TLC on if it's been pulled from the network or if there will be a second season for the show. Of course, Covid-19 has affected filming on nearly every program on every network, and so that might explain the delay in debuting new episodes.
We'll have to wait and see if and when a new season of The Family Chantel is in the cards for later on in 2020.
RELATED: '90 Day Fiancé': Why Fans Think Chantel Is Really to Blame for the Family Drama
Source: Read Full Article