In Season 16, Episode 17 of Grey's Anatomy, titled "Life on Mars?," fans saw Teddy Altman struggling with a lot. She made a choice in sleeping with Tom Koracick, but it seems like there's a lot more going on than meets the eye. Let's take a look at her past to determine why she's breaking down.
Teddy joined 'Grey's Anatomy' in Season 6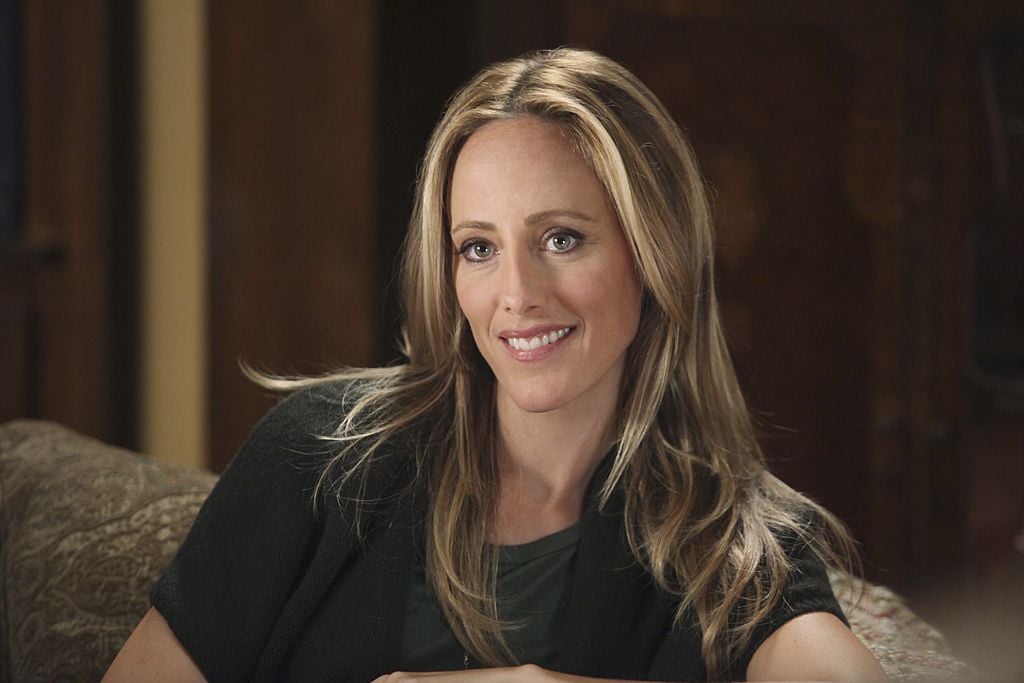 The character of Teddy, played by Kim Raver, first joined the cast in Season 6. She's introduced as an old friend of Owen Hunt's from his days in the military. The skilled cardiothoracic surgeon acts as a mentor to Hunt's then-girlfriend, Cristina Yang. The only problem? She's in love with Owen, and has been for a long time.
Throughout her first three seasons on Grey's, Teddy goes through a lot. She and Owen have some rough patches to navigate, trying to figure out how to be friends amidst everything. She also married a patient, Henry, so he can have health insurance. They fall in love, and not long after, he dies.
She went away for years
After Henry's death, things are even harder for Teddy. She then gets an opportunity to work for the Army in Germany. Though she turns it down at first, she eventually takes the job. She and Owen have mended their friendship and say goodbye on good terms.
In the interim years, Owen also goes through a lot. He and Cristina get divorced and she leaves Seattle. He then dates Amelia Shepherd, and they get married. But during a rough patch, she tells him to go to Germany and be with Teddy. They sleep together, but he then gets back together with Amelia.
Teddy and Owen's relationship was going well
Teddy got pregnant during her affair with Owen, and comes back to Seattle. She decides to live there and they will to co-parent. She dated Tom Koracick, but breaks up with him for Owen (now no longer with Amelia). Teddy has the baby and they get engaged.
Things have been going fairly well for Owen and Teddy since they got together. They have their daughter, Allison, and Owen's adopted son, Leo, and back working at Grey Sloan together. But this is Grey's Anatomy, and no relationship stays uncomplicated for long.
She cheats on him with Koracick
In Season 16, Amelia learns that she's pregnant. The problem? The baby could be her new boyfriend, Link's, or it could be Owen's. When Teddy learns this, she begins to panic. In a very emotional state, she goes to see Tom, and they sleep together.
At the hospital, Teddy, still keeping the secret from Owen, goes to talk to Tom. She apologizes for everything, saying of Owen, "I feel that he might choose another woman again, and I have been through…with my whole body, I'm remembering unimaginable loss and unbearable pain."
Is she talking about Owen, Henry, or someone else?
During her speech, you can see Teddy is deeply hurt. Yes, she and Owen have been through a lot, but it feels as though there's a deeper issue here. Could she be talking about her relationship with Henry? That's definitely a possibility here.
But there's another choice: Maybe there's more we don't know about Teddy. Of her life before Grey's, all we know is that she was in the army, and she lost her best friend in 9/11. And we know almost nothing of her time in Germany. Let's hope to all of this adding up to more exploration of the character's back story.
Source: Read Full Article