Many know television personality Lara Spencer from her gig at Good Morning America as a part-time co-host. Spencer also has a presence on HGTV as creator, executive producer and host of the show Flea Market Flip.
Some may not realize that the ABC star also has a full family life. The mom of two tied the knot in 2018 with her boyfriend of over three years. The second marriage for both, the two are now enjoying a blended family.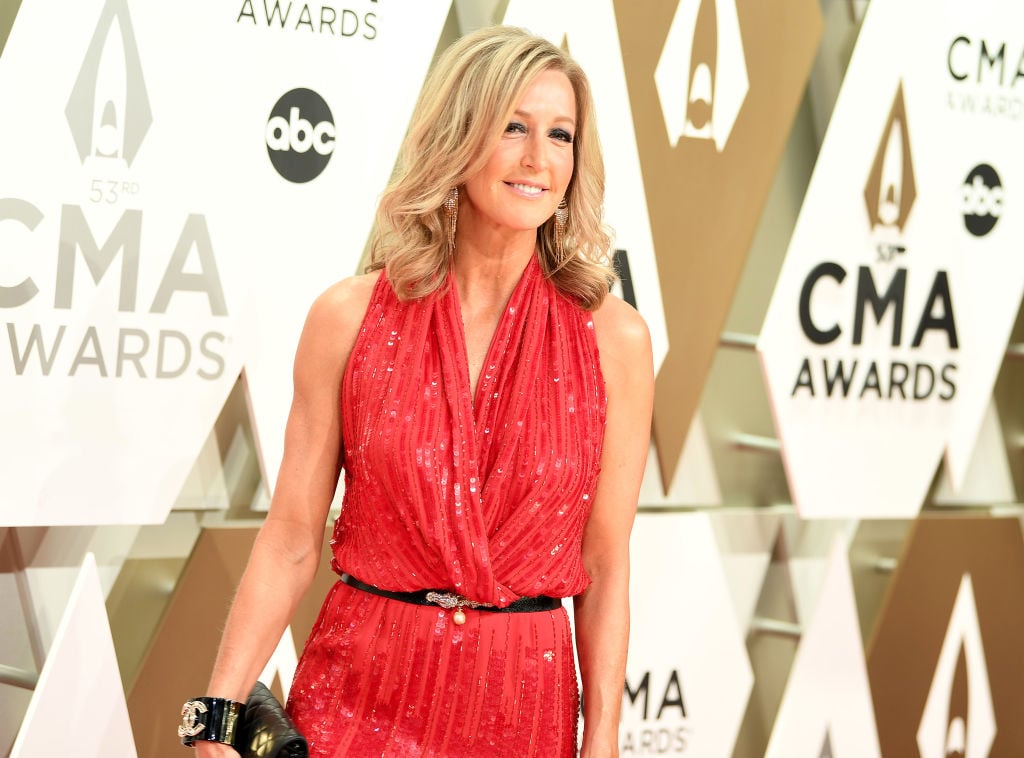 Married in Vail
In August 2018, Spencer wed tech entrepreneur Rick McVey in Vail, Colorado with 135 friends and family members in attendance, according to Medium. The Good Morning America co-host was walked down the aisle by her 16-year-old son Duff Haffenreffer to Christina Perri's song "A Thousand Years." The HGTV star wore a wore a sleeveless Adam Zohar lace gown complete with a mermaid skirt and sheer cutouts.
Spencer and McVey met on a blind date arranged by a mutual friend. Together since 2017, the couple became fast friends before their relationship took a turn towards romance. They were engaged in January 2018.
Spencer was previously married to real estate broker and former reporter David Haffenreffer. In addition to son Duff, the couple also share a daughter, Katharine. After 15 years of marriage, Spencer announced they were divorcing. McVey is also divorced and has three adult daughters.
McVey the CEO
Born in Cleveland, Ohio, McVey holds an MBA from Indiana University – Bloomington. Eventually joining JP Morgan in Manhattan, the tech entrepreneur decided to launch his own company in 2000.
Spearheading the financial technology company MarketAxess with only two employees, McVey's tenacity earned him the "Ernst & Young National Entrepreneur of the Year" for financial services in 2012. As chairman, founder, and CEO of the company, McVey has proven himself as a heavy hitter in his chosen industry.
Add 'author' and 'game show creator' to the list
While her husband is an established millionaire, the GMA star is also doing quite nicely with her income. Along with her morning news gig and HGTV shows, Spencer can include 'author' to her list of credits.
In 2012, Spencer penned I Brake for Yard Sales: And Flea Markets, Thrift Shops, Auctions, and the Occasional Dumpster, where she shares tips on finding home furnishings and accessories at yard sales, thrift shops, and estate sales.
Spencer followed up her first book with Flea Market Fabulous: Designing Gorgeous Rooms with Vintage Treasures. Taking a more in-depth look at interior design, the author takes readers through each step of decorating various rooms of a home along with plenty of helpful tips. Spencer included before, during, and after photographs of her DIY projects.
In 2011, Spencer also created and executive produced the game show It's Worth What? with Cedric the Entertainer as host. The short-lived program showcased teams that had to figure out the prices of expensive antiques and luxury items for a prize of $1,000,000.
When promoting the show, the host described the challenge meant to draw in viewers. "Tonight, you'll see an endless amount of unique valuables from a prehistoric skeleton, to one of the world's most expensive cars, to shoes worn by Oprah Winfrey," Cedric the Entertainer explained. "Everything here will have our contestants and all of America asking one question, which is… It's Worth What?"
In May of 2012, it was announced that the show was not being renewed.
Despite the brief run of her game show, Spencer is clearly a successful television personality and business woman and has apparently met her match in McVey!
Source: Read Full Article