Euphoria was a pretty big hit when it came out in 2019, but it's been a while since the show has been on the screen with new episodes. This is, of course, thanks to the COVID-19 pandemic, but even though the full second season was delayed, a two-part special is making its way to fans. Right before the end of 2020, Part One premiered on HBO Max and it focused all on Rue. 
Part One showed Rue talk with Ali about sobriety, hearing a lot of tough truths she needed to. And Part Two premieres on Jan. 22, dealing with Jules' side of the story and their relationship. It'll be the first time that the audience gets to see something other than Rue's narration. 
Even though there's been some debate on Rue and Jules' relationship, creator and showrunner Sam Levinson is a supporter of the couple. However, he's not sure they should be together while Rue battles with addiction.  
Sam Levinson said that he sees Rue and Jules' as 'soulmates' but they're not right for each other at the moment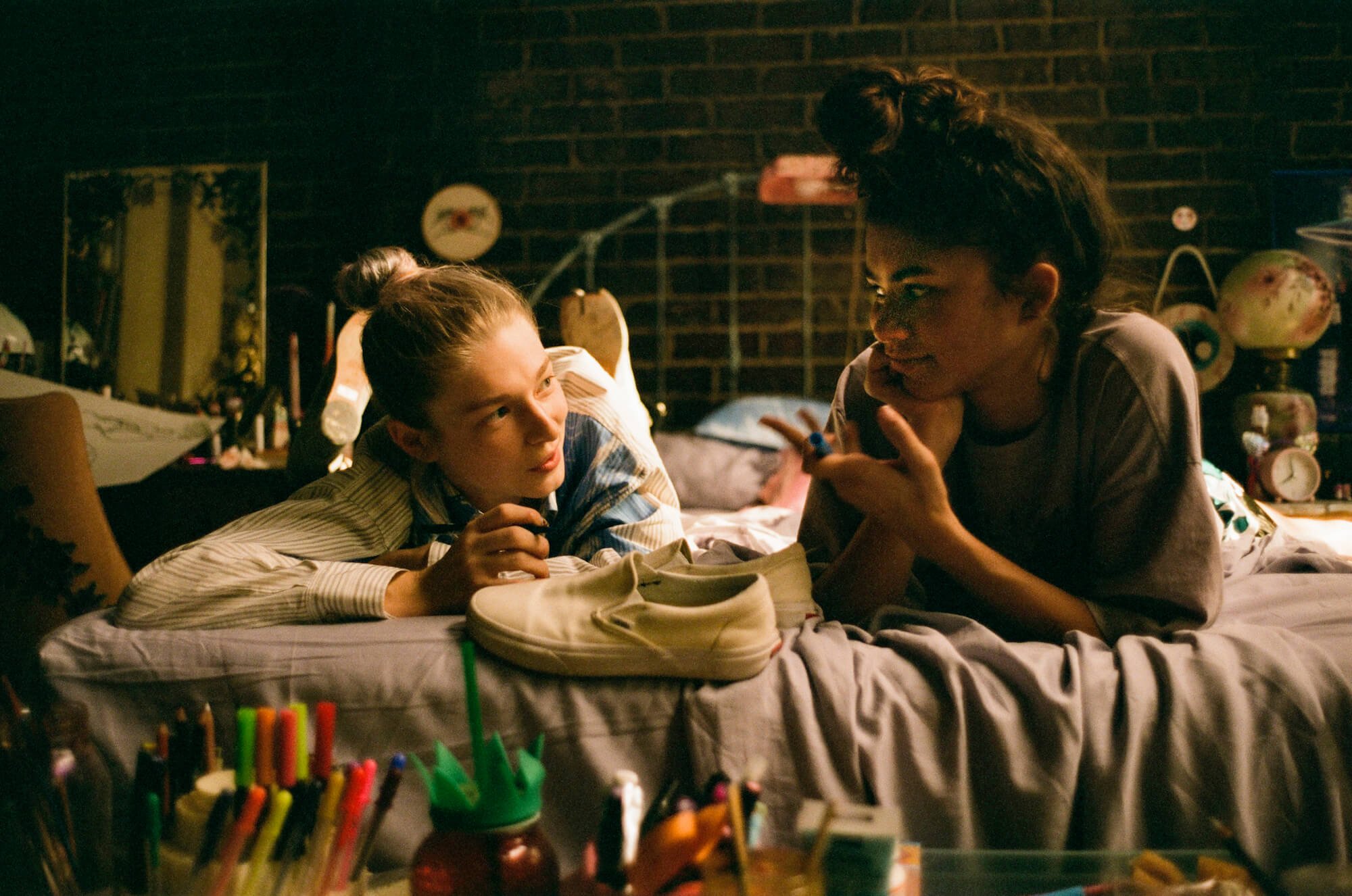 After Part One premiered on HBO on Dec. 6, Levinson spoke in a featurette for the special episode about Rue and Jules.
"I see Rue and Jules as real soulmates," the showrunner said. "Like, I love their relationship. But what I was interested in getting into is, what if their relationship to one another is not the best thing for [Rue] right now."
This, of course, was right after Rue talked to Ali about her relationship with Jules. At the end of Season, 1, Rue was in a very precarious spot with Jules; Jules was getting really antsy with Rue while also wanting to go be in the city with the friends she made there. It had become clear that Rue and Jules never defined a romantic relationship and to Jules, they were never exclusive. 
Even though Rue was mad about some of Jules' actions, she never expressed that to her, either. Why? She's holding on to Jules with everything she has, because she's sort of using her as a crutch because Rue doesn't want to lose her. 
This sort of codependence is not good for anyone, but especially not good for someone who's dealing with addiction like Rue is.
"It'll always go south," Levinson said of their relationship in this positon. "Because you can't place that burden on another individual."
Rue doesn't express her feelings to Jules in the best way
All through the first season, when the audience didn't hear actual dialogue from characters, they were hearing the internal monologue and narration from Rue. And in the first part of the special, you start to see how much of an unreliable narrator she was, starting with the lip tattoo scene. It never actually happened in the characters' real life, but the show made it seem like it did.
With that said, Rue only tells her side of things. So while we saw her get hurt or annoyed with Jules' actions by going to the city and hooking up with someone there, while also falling madly in love with Jules, we never saw Jules' side. And viewers also didn't see Rue express those feelings to Jules outright. Mostly because she doesn't know how to do it. 
"Rue fell in love with this idea of something that she never actually was clear about," Zendaya said in the featurette. "And I think both of them don't know or have the emotional understanding to be able to have a conversation about how they feel. With that comes a lot of miscommunication."
Jules feels that pressure on her by being with Rue, which Part Two of the 'Euphoria' special will tackle
On top of Jules not having the full picture of Rue's emotions because she's just not telling her, Jules also just feels the pressure of Rue's codependency. That's part of the reason why she wanted to leave their suburban town so badly. It's also why she wanted to leave Rue a little bit, too. 
"Jules feels the pressure of Rue's sobriety resting on her," Hunter Schafer noted in the featurette. "I think Jules is really worried that if she makes the wrong move with Rue, it could go straight back to relapsing. And that's countered with the two of them being very in love."
So just as Levinson pointed out, Rue is leaning on Jules and Jules feels that. And while Rue thinks it's helping her get better, Jules is feeling a wild amount of anxiety regarding Rue's possible relapse. Which did end up happening at the end of Season 1.
They might be soulmates or paired well together, but not under these circumstances, it seems.
Source: Read Full Article