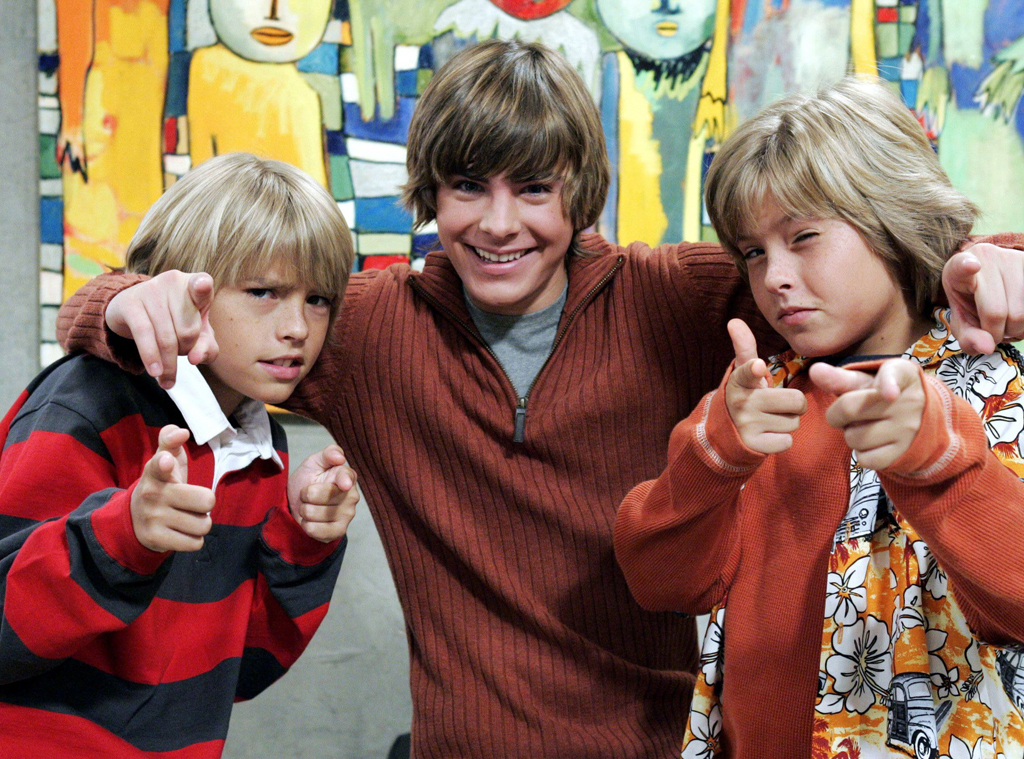 It'S A Laugh Productions/Walt Disney Tv/Kobal/Shutterstock
Ready to relive your childhood crush?
Since we've got Disney Plus to satisfy our every Disney Channel-related whim, we thought it was a good time to look back at some of those hunks (who may or may not have been actual hunks at the time) who you totally crushed on a kid or tween or teen, back when you lived for a new Disney Channel Original movie premiere or a new episode of Even Stevens.
You might be wondering where some of those crushes are now. Do they have kids? Are they still acting? Are they married? We did our best to answer those questions for a few of those guys who probably graced many a bedroom wall back in the day.
Some of these guys are still acting regularly and you can even see them in new episodes on a weekly basis. Some haven't acted in years, almost since their DCOMs premiered, but we love them all equally.
Scroll down to take a little trip through memory lane!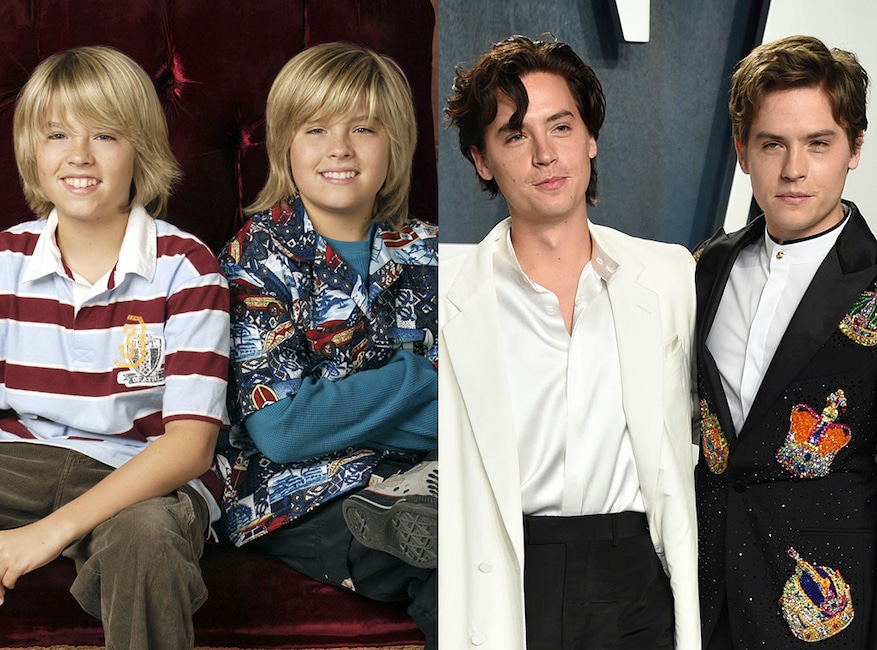 Walt Disney Tv/Kobal/Shutterstock; Invision/AP/Shutterstock
Cole and Dylan Sprouse, The Suite Life of Zack and Cody
Apologies to Cole and Dylan for putting them in one slide, but where would Zack be without Cody? The twins mostly took a break from acting to go to college between 2011 and 2017, but now they're both back in it and taking advantage of their new hunk status. Cole is on Riverdale and dating his costar Lili Reinhart, while Dylan is dating model Barbara Palvin and owns a meadery.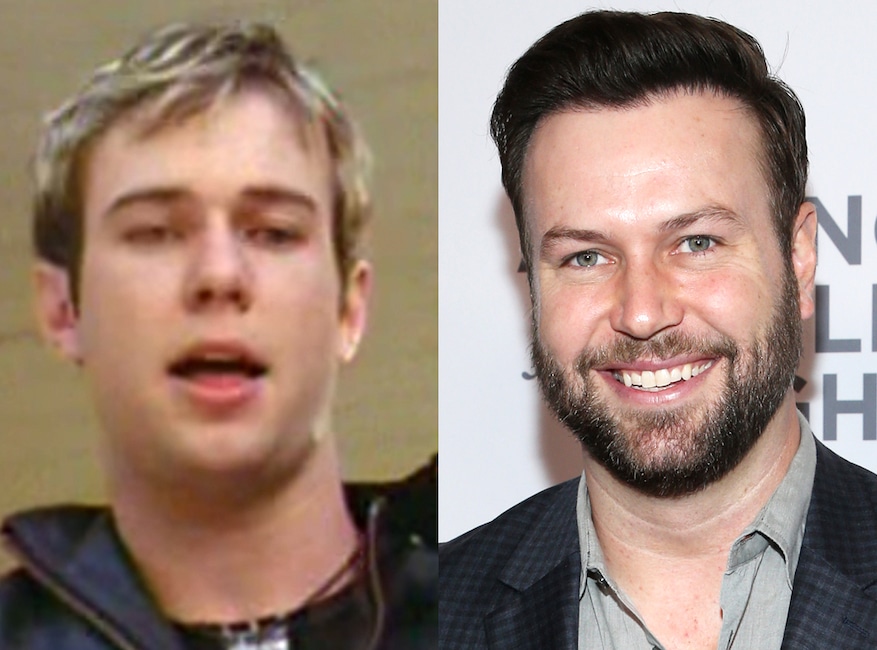 Disney/Getty Images
Taran Killam, Stuck in the Suburbs
Killam played famous pop singer Jordan Cahill in the 2004 movie, and went on to be a Saturday Night Live cast member from 2010 to 2016. He also appeared on How I Met Your Mother with his girlfriend and eventual wife Cobie Smulders, who he married in 2012. They have two daughters, born in 2009 and 2015.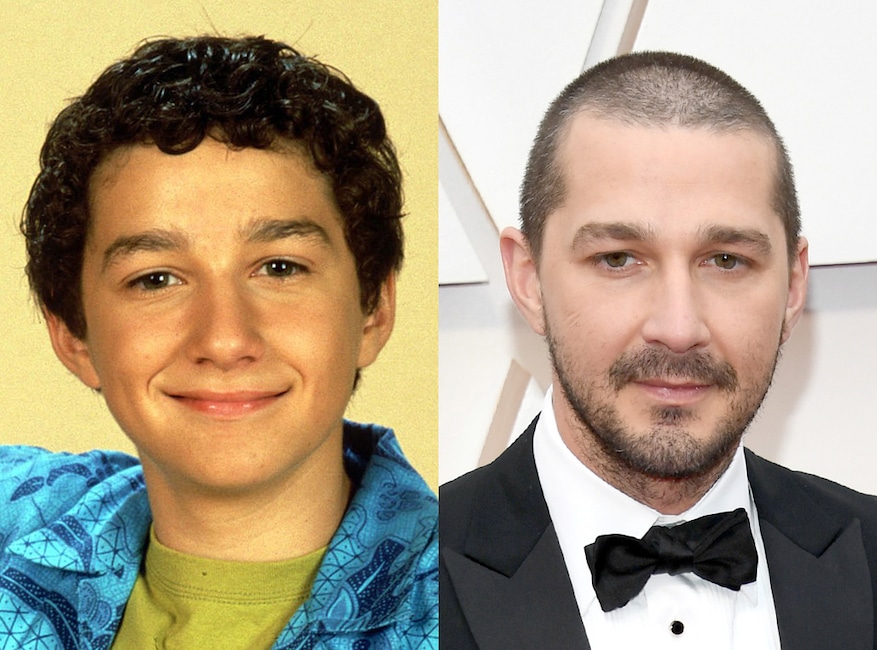 Buena Vista Tv/Kobal/Shutterstock; Getty Images
Shia LaBeouf, Even Stevens
Shia LaBeouf has had a fascinating career since Even Stevens ended in 2003, including Transformers and Nymphomaniac. Most recently he played his own father in Honey Boy, a story loosely based on his own life, and starred in The Peanut Butter Falcon. He was with actress Mia Goth from 2012 to 2018.
Article continues below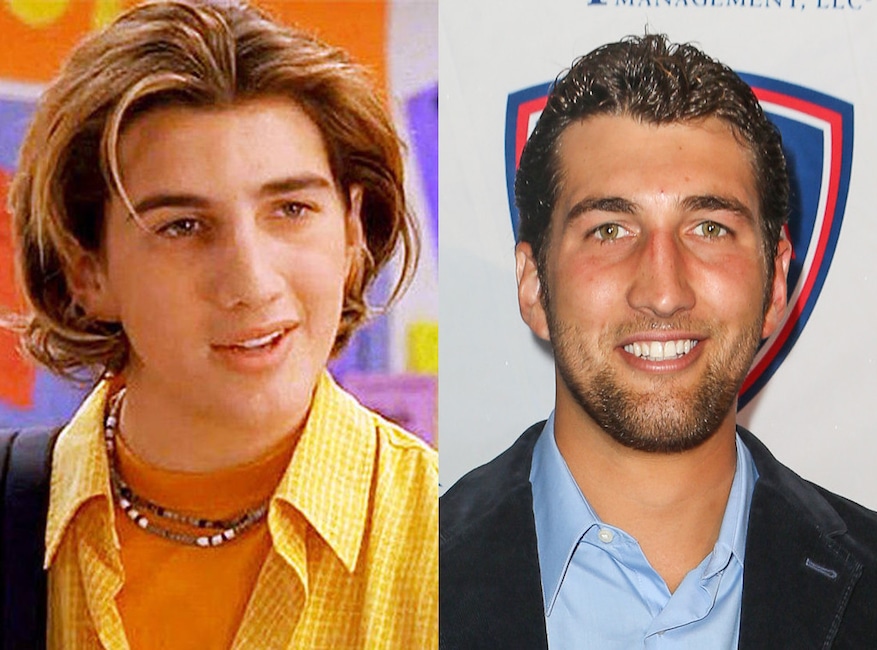 Disney Channel/Getty Images
Clayton Snyder, Lizzie McGuire
Clayton Snyder, who played Lizzie McGuire's crush from 2001 to 2004, now works in real estate and got engaged to girlfriend Allegra Edwards around Thanksgiving 2019. He has also still been acting in the occasional movie or TV series, and was even set to play Ethan again in the Lizzie McGuire revival, if that ever happens…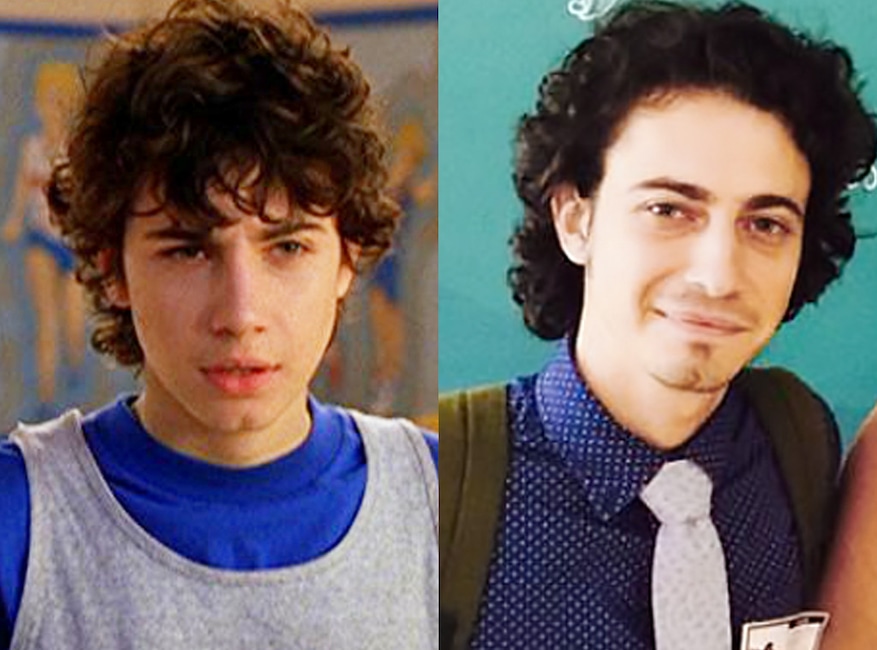 Disney; Instagram
Adam Lamberg, Lizzie McGuire
Lamberg played Lizzie McGuire's best friend Gordo throughout the series, and only acted in two projects after Lizzie, with the last in 2008. He was set to reprise his role in the revival, if it ever happens. He works at the Irish Arts Center in NYC.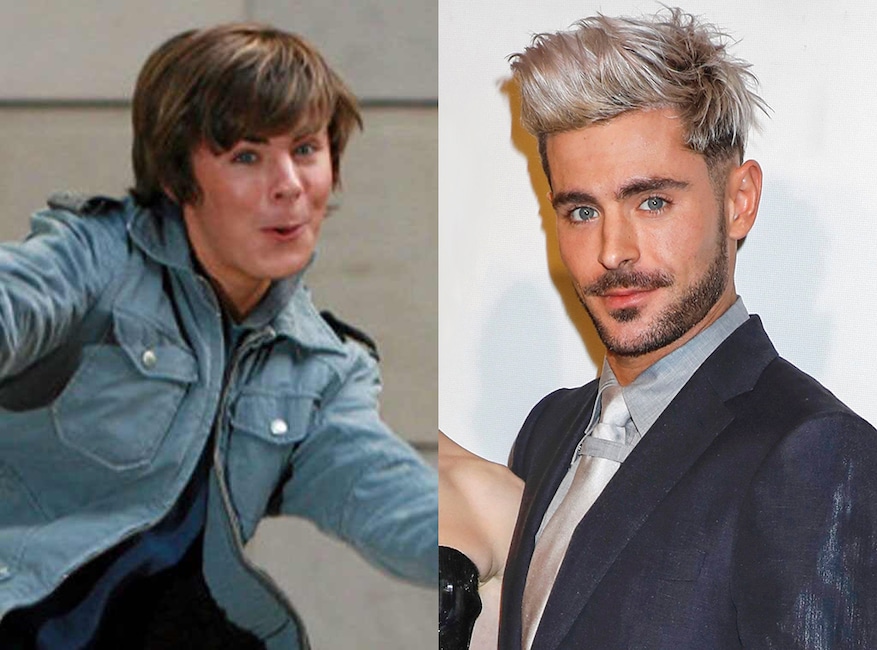 Disney; Gregory Pace/REX/Shutterstock
Zac Efron, High School Musical
Zac Efron may always be Troy Bolton to many of us, but the HSM star went on to do quite a lot. He starred in 17 Again, Neighbors, Baywatch, The Greatest Showman, and even played Ted Bundy in a movie. He was most recently shooting his Quibi reality series Killing Zac Efron.
Article continues below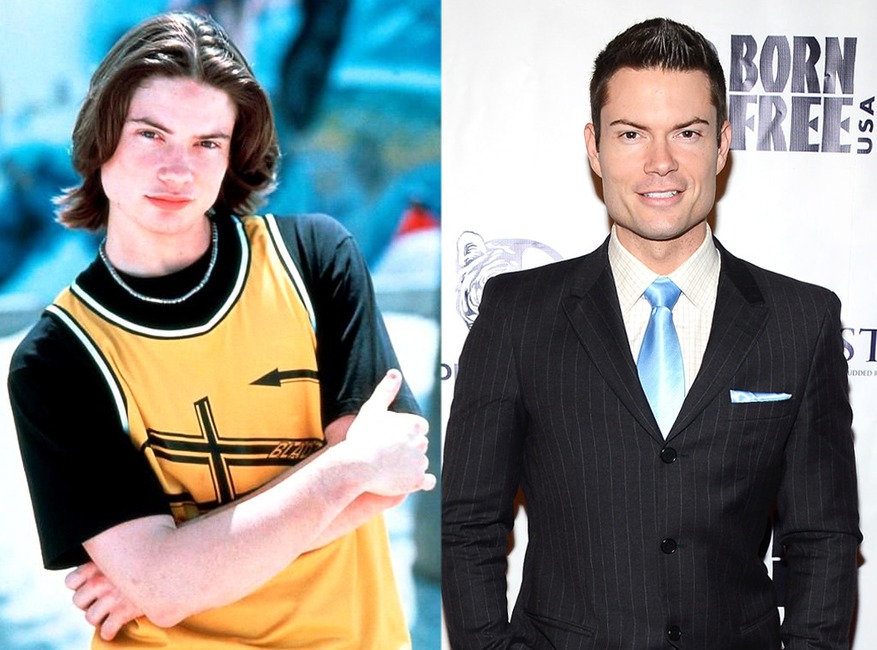 Disney, Amanda Edwards/Getty Images
Sam Horrigan, Brink
Horrigan played Val, leader of Team X-Bladz, in 1998's Brink. In the years since, he's made appearances in TV shows including Veronica Mars, One Tree Hill, Modern Family, Desperate Housewives, CSI, School of Rock, and True Blood. He has two kids with estranged wife Betty.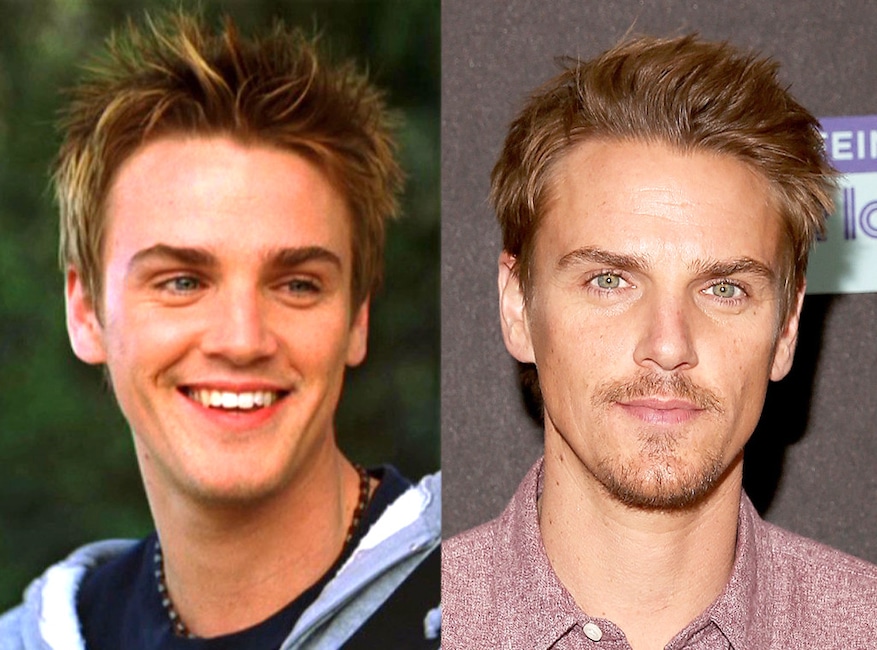 Dinsey, Alison Buck/WireImage
Riley Smith, Motocrossed
Riley Smith has continued acting pretty regularly since the 2001 movie. He's currently on Nancy Drew, but he's also been on Proven Innocent, Life Sentence, Frequency, Nashville, The Messengers, True Blood, 90210, Drive, Joan of Arcadia, 24, and maaaany more. He's also got a band called The Life of Riley, and is married to Ashli Robson. They have one young daughter and a dog.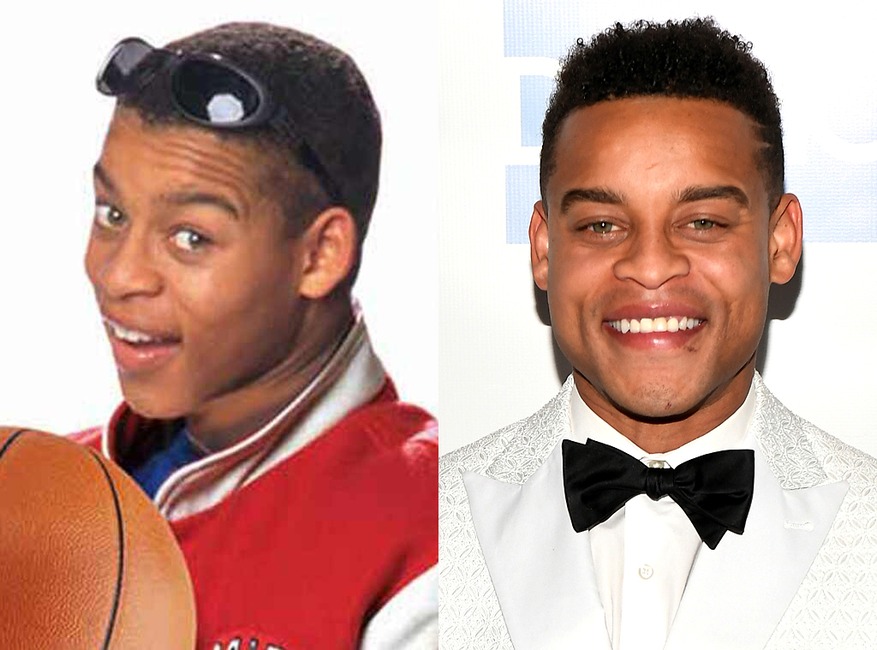 Dinsey, Imeh Akpanudosen/Getty Images
Robert Ri'chard, Alley Cats Strike
Robert Ri'chard followed up 2000's Alley Cats Strike with a long acting career, including stints on Cousin Skeeter, Veronica Mars, Meet the Browns, The Vampire Diaries, and currently Empire, and appearances on iZombie, CSI: NY, NCIS, and CSI: Miami.
Article continues below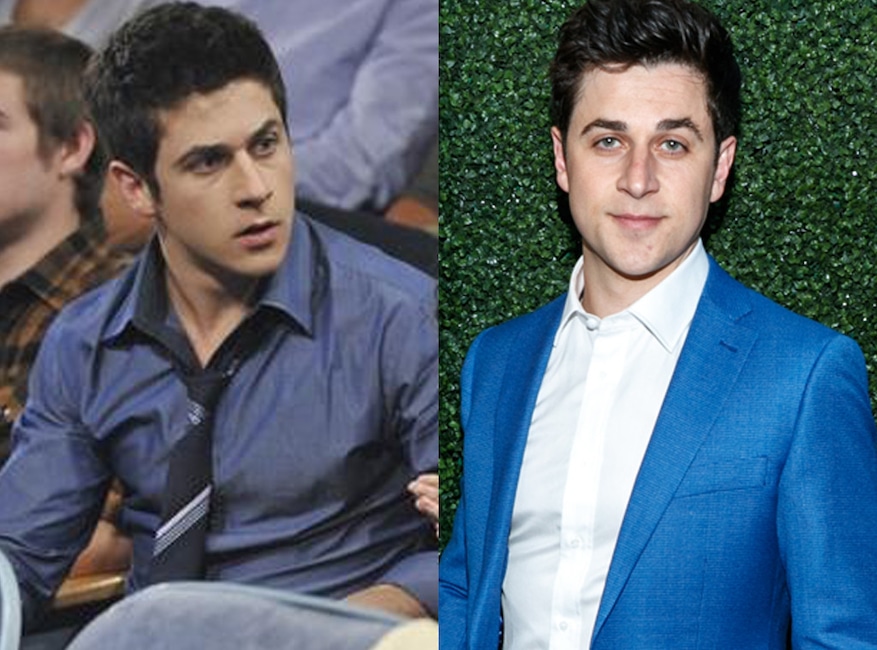 Disney; Rich Polk/Getty Images for Indochino
David Henrie, Wizards of Waverly Place
After and during his time on Wizards of Waverly Place, David Henrie was also playing the son on How I Met Your Mother. He mostly stopped acting in 2016, but does have a couple of projects in post-production, including a movie he co-wrote. He got married to Maria Cahill in 2017, and their first daughter Pia was born in March 2019.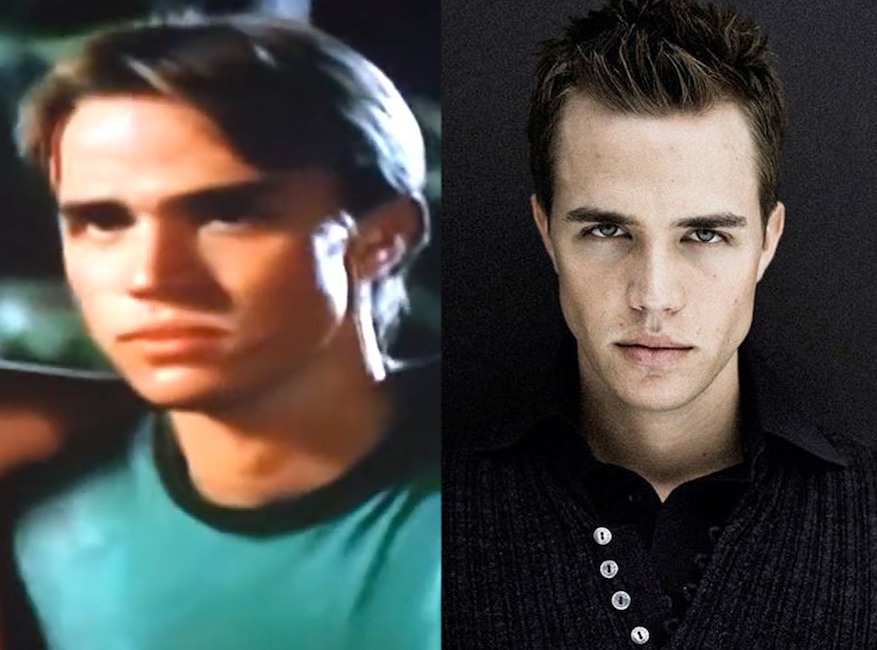 Dinsey
Chris Olivero, Double Teamed
Olivero, who starred as Galen in Double Teamed in 2002, hasn't acted since 2014. He played Declan on Kyle XY and also appeared in the DCOM Now You See It. He's married to actress Alexandra Picatto and they have a young son.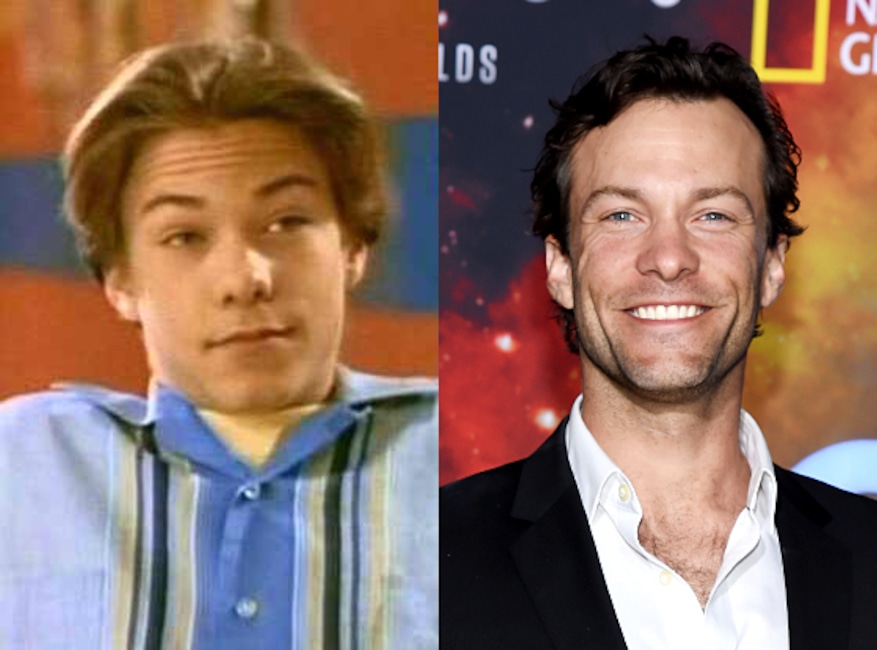 Dinsey, Andy Kropa/Getty Images
Kyle Schmid, Alley Cats Strike
Schmid played Alex Thompson in the 2000 DCOM, and continues to act to this day. He was in Netflix's The I-Land, as well as Being Human, Lost Girl, and a 2012 episode of Arrow. He's got a very cute dog named Cali who he loves to post about on Instagram.
Article continues below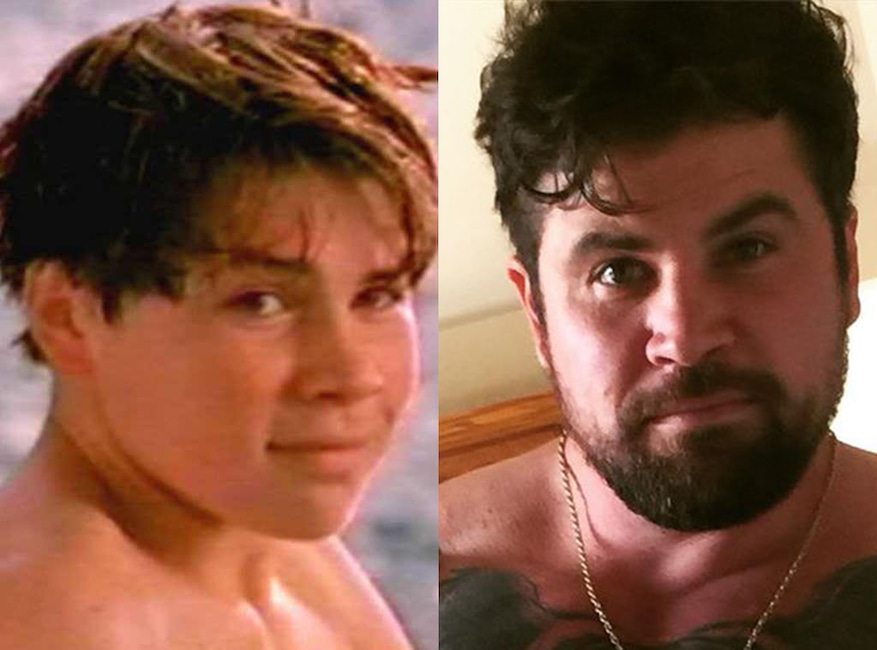 Dinsey/Instagram
Chez Starbuck, The Thirteenth Year
Chez Starbuck hasn't acted too much since starring in The Thirteenth Year, but he now does custom closets and shelving units and has two adorable kids (including a newborn) with wife Whitney Ward.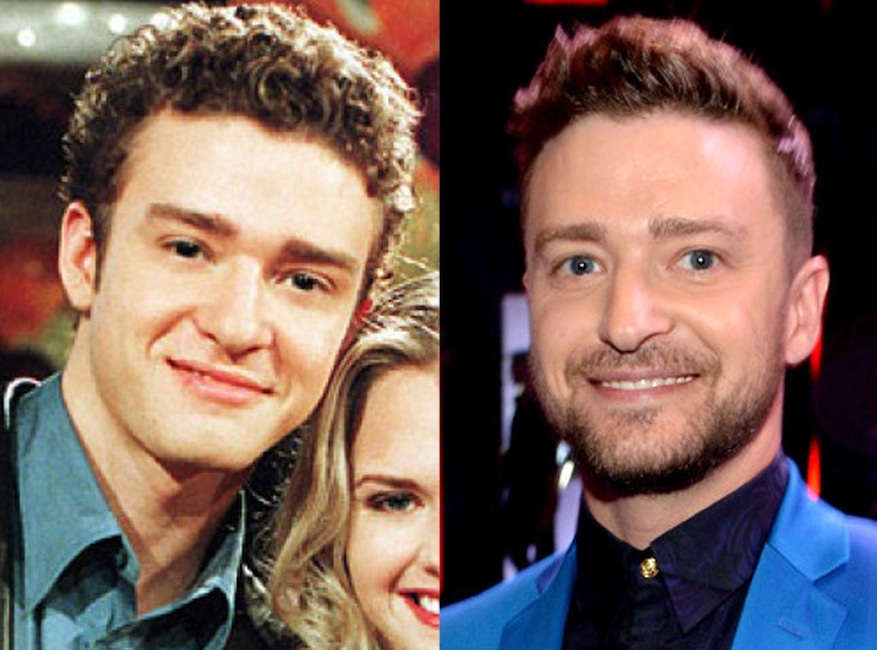 Disney/Getty Images
Justin Timberlake, Model Behavior
Disney royalty, JT was a cast member in The Mickey Mouse Club and channeled a male model in Model Behavior, acting as Jason Sharpe. He's still very much a household name as a singer and actor and has a son named Silas with wife Jessica Biel.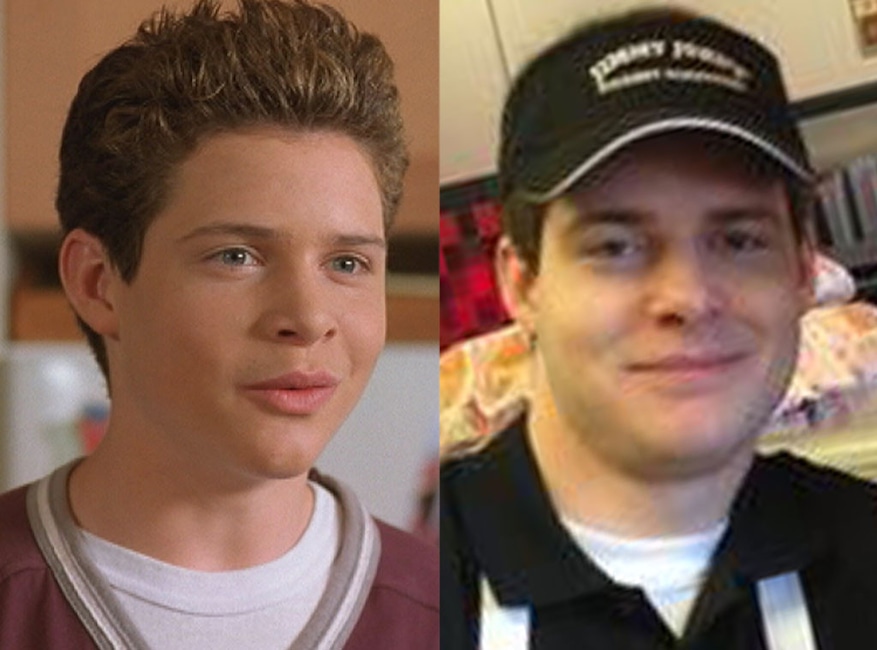 Dinsey/Twitter
Taylor Ball, Eddie's Million-Dollar Cookoff
Taylor Ball hasn't done much since Eddie's Million-Dollar Cookoff in 2003, only really acting in the show Still Standing from 2002 to 2006. He doesn't even have any obvious active social accounts currently.
Article continues below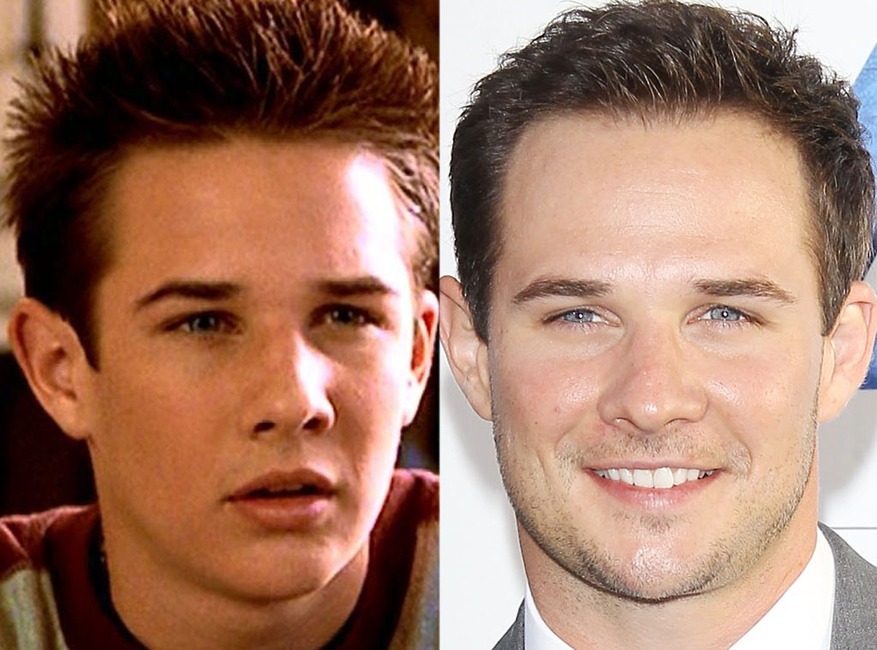 Disney/Getty Images
Ryan Merriman, Smart House & The Luck of the Irish
Ryan Merriman is still acting, recently appearing in A Christmas Movie Christmas on UPtv (which was delightful). He played Ian Thomas on Pretty Little Liars, and was in quite a few horror movies. He married Kristen McMullen in 2014 and still celebrates St. Patrick's Day every year.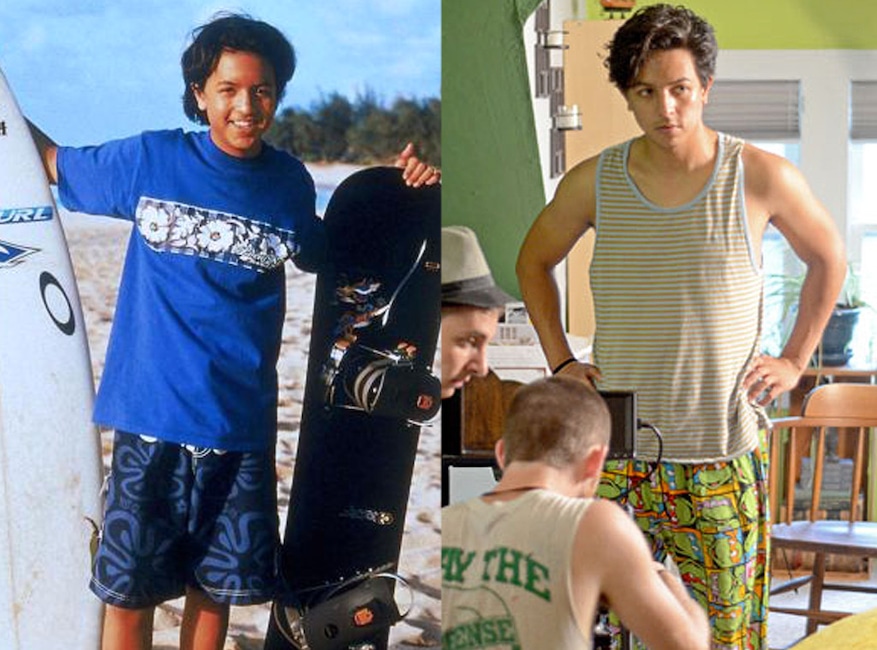 Dinsey
Brandon Baker, Johnny Tsunami
Brandon Baker hasn't acted since 2013's The Formula, and before that, he last played Johnny Kapahala in 2007's Johnny Kapahala: Back on Board. He now works for a company that organizes elopements and is dating Karyn Vadnais.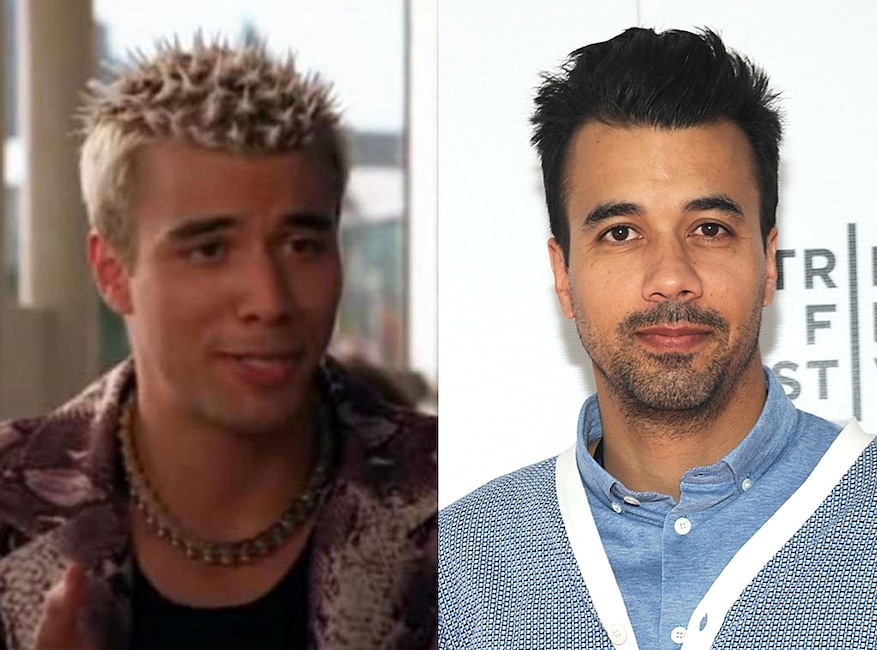 Disney/Getty Images
Phillip Rhys, Zenon: Girl of the 21st Century
Rhys played space superstar Proto Zoa in the 1999 movie and 2001 zequel and is still acting to this day. He most recently was in CBS All Access' Tell Me a Story, and two episodes of Pretty Little Liars: The Perfectionists as Sophia Carson's dad. He was also on 24 in 2002 and 2003.
Article continues below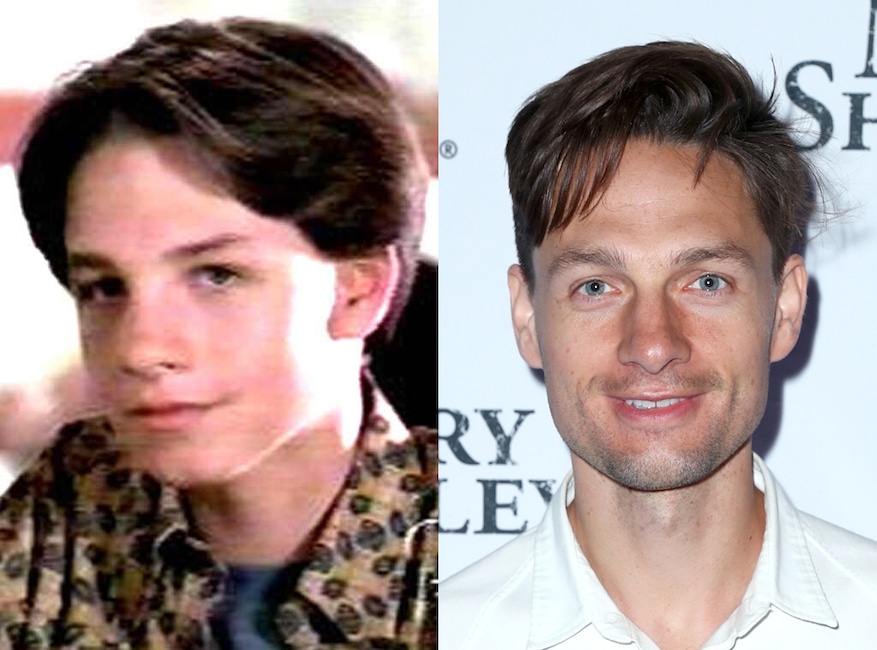 Dinsey, Joe Scarnici/Getty Images
Gregory Smith, Zenon: Girl of the 21st Century
Smith continued acting for years after Zenon and starred in Everwood from 2002 to 2006 and Rookie Blue from 2010 to 2015. But starting with Rookie Blue in 2012, he has made a bigger mark as a TV director, particularly on the CW. He's directed multiple episodes of Arrow, Riverdale, The Flash, Legends of Tomorrow, Supergirl, and now he's even adding Katy Keene to the list. He married Taylor McKay in 2018.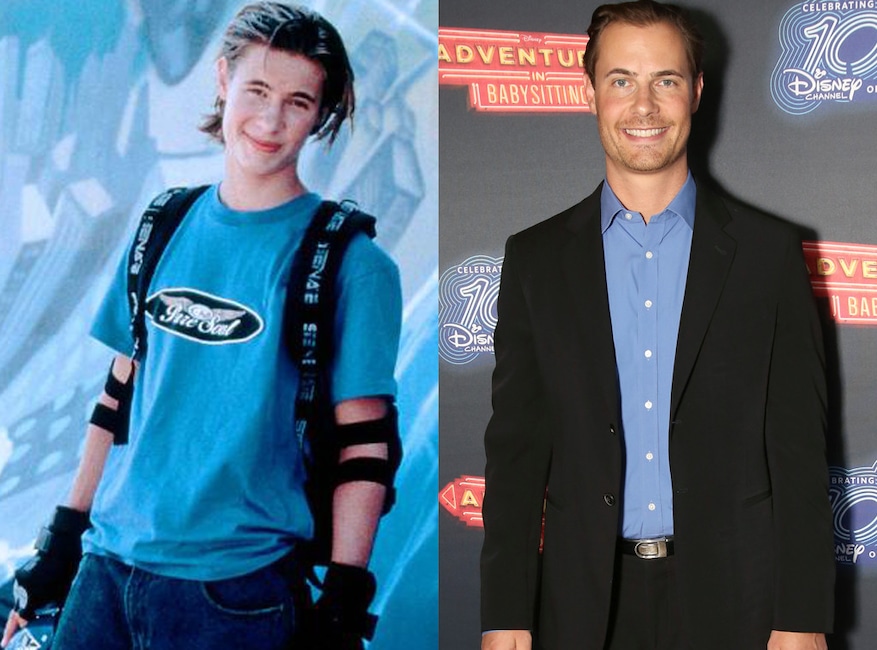 Disney; Brian To/Variety/Shutterstock
Erik von Detten, Brink
Erik Von Detten is practically a Disney prince himself, with live action roles in Brink and The Princess Diaries and voice roles in Toy Story, Recess, Tarzan, and more. He hasn't really acted since 2010, but he appears to be playing himself in an upcoming webseries with Lori Beth Denberg and Danny Tamberelli. He and his wife Angela welcomed their first baby, a daughter named Claire, in May of 2019.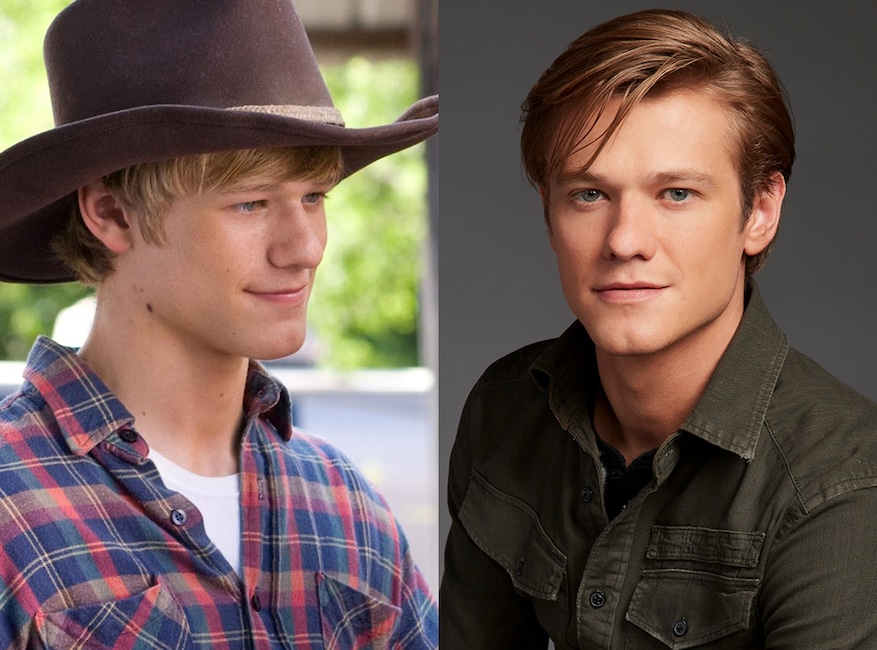 Disney/Kobal/Shutterstock; Mark Hill/CBS
Lucas Till, Hannah Montana: The Movie
Lucas Till, who romanced Hannah Montana in 2009, is now known as CBS' MacGyver. He's also been in two X-Men movies as Havok, and played the boy next door in Taylor Swift's "You Belong With Me" video.
Article continues below
Most of these shows and movies can currently and thankfully be found streaming on Disney Plus
Source: Read Full Article