DC's Stargirl will introduce fans to The Shade when it returns to The CW for season 2. Here's what we know about the villain and his history in DC Comics.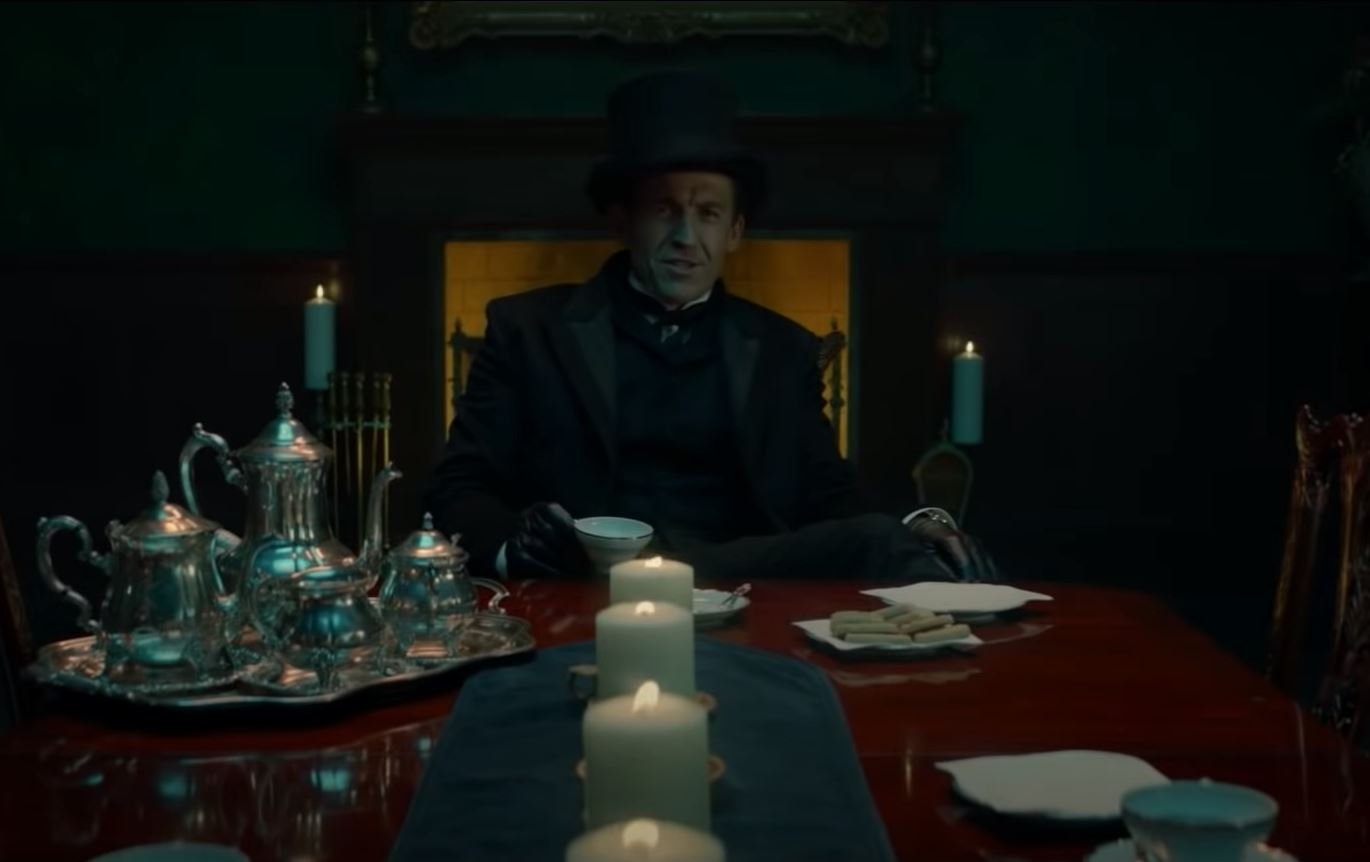 The Shade was teased in the season 1 finale of 'DC's Stargirl'
The DC's Stargirl season 1 finale hinted at the arrival of two new villains — Eclipso and The Shade. Eclipso, a dangerous entity with supernatural abilities, was unearthed by Cindy Burman (Meg DeLacy) in the episode's final moments.
The Shade, on the other hand, was a presence throughout season 1. In the pilot flashback scene, his shadow hands were seen killing Doctor Mid-Nite.
And later in the season, his betrayal was mentioned by the Dragon King (Nelson Lee) and Icicle (Neil Jackson). He made an official appearance in the finale when he reprimanded the Injustice Society of America for failing to execute their sinister plan.
Geoff Johns says fans will see a lot of The Shade in 'DC's Stargirl' season 2
The debut season of DC's Stargirl featured Icicle and Brainwave (Christopher James Baker) as the series' main villains. But according to show creator Geoff Johns, The Shade will be one of Courtney's (Brec Bassinger) primary foes in season 2.
"We're going to see a lot of the Shade," Johns told EW. "He's another main character that's going to be coming into season 2. He's a pretty famous and popular character from James Robinson's run on Starman."
"He's an immortal that's been around for hundreds of years," he continued. "He's a member of the ISA… and he was the only member of the ISA who wasn't present in Blue Valley today, but we saw him when the shadow hand grabbed Dr. Mid-Nite in the opening of the pilot."
Who is The Shade in DC Comics?
Richard Swift, aka The Shade, is a decades-old villain that first appeared in the Flash Comics in 1942. The character evolved over the years, and by 1994, he was rebooted as an immortal with a complex moral compass.
The Shade can manipulate shadows and control darkness. And while he isn't entirely undefeatable, the villain is physically resilient.
In DC Comics, The Shade has battled The Flash, Starman, and Doctor Mid-Nite. He turns into somewhat of a good guy in later issues and helps Jack Knight, Barry Allen, and Wally West.
Who plays The Shade in 'DC's Stargirl' season 2?
Jonathan Cake will take on the role of The Shade in season 2 of DC's Stargirl. The English actor has been featured in several theater productions.
He's also known for his recurring roles on popular television series like Desperate Housewives, The Affair, Legends of Tomorrow, and SEAL Team. In 2020, Cake appeared on an episode of Grey's Anatomy as Griffin Ford.
The second season of DC's Stargirl hits The CW on August 10.
Source: Read Full Article