When Anfisa Nava first appeared with her soon-to-be-ex-husband, Jorge Nava, on TLC's 90 Day Fiancé, many fans accused her of being materialistic and vain. Anfisa's love of plastic surgery and her desire for the finer things in life made many viewers wonder if the Russian fitness expert and model was more interested in Jorge's money and a K-1 visa than a serious relationship.
But their roles eventually flipped when Jorge was incarcerated for over two years in Arizona after law enforcement found nearly 300 pounds of marijuana in his car. Jorge had also hidden his existing criminal history and pending felony charges from his wife.
Jorge was released from prison just after Mother's Day 2020. While he was behind bars, Anfisa left him and found a new man—Leo Assaf—in addition to becoming a certified personal trainer, participating in bikini fitness bodybuilding competitions, and pursuing her education.
The former 90 Day Fiancé star recently took to Instagram to announce where she will finish her bachelor's degree in the coming school year.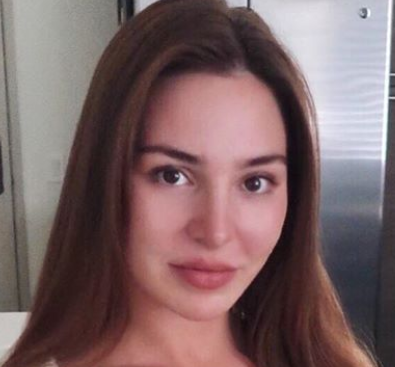 RELATED: '90 Day Fiancé': Why Did Anfisa Nava's TikTok Video Get Put Under Review?
RELATED: '90 Day Fiancé': Paola Mayfield Praises Jorge Nava's Looks Amid Prison Release
RELATED: '90 Day Fiancé': Fans Debate Anfisa Nava's Revealing Instagram Photo
RELATED: '90 Day Fiancé': Which Cast Members Have Had Plastic Surgery?
Anfisa opened up about her experience in community college
Anfisa revealed in a fall 2019 YouTube video that she had been attending community college while Jorge was behind bars. She hoped to use her business courses to help her in her work as an entrepreneur and social media influencer.
The 90 Day Fiancé star added at the time that she washoping to get her bachelor's degree one day. Still, the application processmade her more than a little nervous, especially as a non-native Englishspeaker.
In May 2020, Anfisa finished her journey with community college after over two years. The fitness coach recently wrote about her achievement on Instagram.
Her caption read, "Let'stalk about something I don't mention often – EDUCATION! In January 2018 I enrolled incommunity college with a goal of getting an associate's degree in businessadministration and then pooooossibly transferring to a 4 year university to geta bachelor's degree. This month I graduated from my community college."
Jorge's estranged wife had only positive words for her community college experience in California. "I had a great experience and I will not get tired of praising [the] community college system which gives everyone a chance of pursuing education in the U.S.," Anfisa wrote. "I had great professors and even managed to make a few friends (which for me not being very social is a great achievement)."
The '90 Day Fiancé' star will start at UCI in the fall of 2020
Anfisa continued her post by announcingthat she had decided where she wanted to go to school.
The 90 Day Fiancé star wrote, "In November 2019 I took the nextstep and applied to transfer to a 4-year university! I applied to UCLA, UCBerkeley, UC Irvine, UC Davis, UC Santa Barbara, UC San Diego, UC Riverside, UCSanta Cruz and CSUF. I got accepted to all schools except UC Berkeley whichrejected me and UCLA which waitlisted me."
Luckily, Anfisa wasaccepted at her top-choice school—the University of California, Irvine, whichwould allow her to remain in Southern California. "My top choice was UCI andthat's where I am going to go this fall 😌," she shared. "Huge thanks to everyone who keepssupporting me in my journey. 💜 If you have questions about my experience at CC or anything else, feelfree to ask in the comments."
The 90 Day Fiancé star, who will be launching a fitness app of her own soon, didn't specify exactly what she would be majoring in. Earlier this year, Anfisa shared her acceptance letter into a pre-economics and business program at the University of California, Santa Barbara, so it's safe to say that she will be continuing her studies in business.
In her Instagram stories, Anfisa also shared a screenshot of her Intent to Enroll Statement confirmation at the Paul Merage School of Business at UCI. "The decision is made," she gleefully captioned the snapshot.  
'90 Day Fiancé' fans and cast members supported the TLC star's educational goals, along with her new boyfriend
Many 90 Day Fiancé stars and fans flocked to Anfisa's post to praise her on her hard work and her recent achievement. Anfisa's castmates, Fernanda Flores and Larissa Dos Santos Lima, immediately congratulated her on working towards her educational goals.
Fans were impressed thatAnfisa hadn't let her impending divorce from Jorge stall her career or goals. "Beingan immigrant and especially as a woman, education is so important," oneInstagram user commented. "You get that bachelor's degree Anfisa! I got minefrom CSUS and I loved every day I spent there."
Another follower gushed, "Iam beyond proud of you and you're such an inspiration. You've come so far andyou've grown so much. I am also attending community college and I plan totransfer. I definitely look up to you and I wish to follow your footsteps! UCIis my dream school. Wishing you the best of luck and all the success in theworld."
Anfisa also told one fan that she didn't plan on taking outany student loans, indicating that she might be taking advantage of California'scommunity college system. The program allows academically qualified students totransfer into a bachelor's program at certain state universities without havingto take on a mountain of student debt in the process.
Of course, Anfisa'sboyfriend, Leo, couldn't help raving over his girlfriend's achievement—indicatingthat the couple is still very much an item. "Congratulations baby love!" hewrote. "One thing that I love about you is that you don't let anyone oranything stop you, I couldn't be any happier for you and I'm so proud of you!"
"Thank you baby love,"Anfisa wrote in response.
One 90 Day Fiancé fan joked, "Please don't call each other baby love. Reminds me of Lisa and Usman"—referring to Babygirl Lisa Hamme and Usman Umar from the current season of 90 Day Fiancé: Before the 90 Days, of course.
"That's why we are doingit, huge fans!" Anfisa quipped jokingly in response, adding a laughing emoji.
And when one fan criticizedLeo's looks and age, he immediately jumped to defend his relationship withAnfisa. "Looks is a matter of opinion," he wrote. If you're the kind of personto build a relationship on only looks I don't think that you'll make it forlong. She's happy, why are you so sad?"
Jorge might be out frombehind bars, but it looks like her ex is the last thing on Anfisa's mind these days.
Source: Read Full Article