Get ready: this weekend is bringing us some astro-weather we haven't seen in over two centuries. This Saturday, April 4 brings the first of three Jupiter-Pluto conjunctions in Capricorn occurring in 2020—the other two will happen on June 30 and November 12. And this is a big deal: the last time Jupiter and Pluto met up in Capricorn was in 1771, during the Russian Plague (yep). This transit happens every 13 years in a different sign, and serves as a marker for cultural change.
Right now, we'll all be feeling called to assert ourselves, and to work together to change our world. But be careful: selfishness, jealousy, and greed can hinder us. Conversely, focusing entirely on spirituality can leave little room for practicality. It's all about balance. This is a period to set aside our differences and work with others for the greater good. Think donating $$ if you can, joining a mutual aid group, checking in on your friends and fam, getting involved in a political or humanitarian cause you believe in.
This transit emphasizes justice and the law (Jupiter) and transformation (Pluto). Which resonates: the world will never be the same as it was last month, or last week, for that matter. And right now, the Universe is pushing us all to evolve.
Here's what that means for your sign:
Aries
Do you have an interest in politics? If so, this is your chance to campaign for a cause, or even run for office. If politics aren't your thing, you can use your platform to support those who share your values in another area.
Taurus
You know the world as we know it needs to change for the better. You're using all of your power to bring work to fix or get rid of institutions and systems that we need to be done with. Like, y'know, the patriarchy.
Gemini
You've been known to be a tad flighty and you tend to avoid getting too deep with others. But now, all you want to do is connect with people on an intense level. Embracing people who are different from you will help you connect to the world.
Cancer
If you've been having issues with your boo, it's all about to come to a head. Before giving up and walking away, try to make it work. Your relationship just needs some TLC.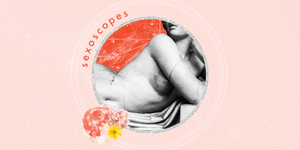 Leo
Competition is fierce with your colleagues rn. But that doesn't mean that you have to use manipulative tactics to get your way. Honesty and honor go a long way, especially in the workplace. Try to avoid drama.
Virgo
You're on all the dating apps and have no problems getting matches, but you just can't find anyone you actually like. You might be stuck on a former love. Allow yourself the opportunity to open your heart again with someone new.
Libra
Your creativity has been stifled, which has left you thirsting to start drama with your boo. Don't allow your artistic issues to spill over into your personal life. Instead, start a new passion project.
Scorpio
Use your voice to confront whatever (or whoever) is holding you back. You have the power (and social media following) to discuss your values and political views—and be heard. Tweet your heart out!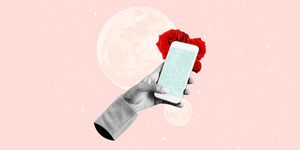 Sagittarius
You've been having money troubles, but with the right professional advice, you can boost your assets again. Take a risk—start a new side gig, or apply for a job that feels like a reach. It could pay off.
Capricorn
Your life is changing so fast that you're head's starting to spin. It's time to face the fact that you don't have control right now—so go ahead and go with the flow.
Aquarius
You're busy healing past wounds. Letting go of old hurts will allow you to open your heart to others, if you can work on loving yourself first. This process might take some time, but it'll be worth it.
Pisces
Your desire to give back is strong. You may even decide to cut out friends who don't share your humanitarian beliefs. Instead, you'll make some new connections with those who share your values—maybe your local mutual aid group.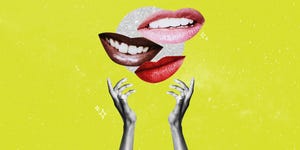 Source: Read Full Article