Meghan Markle and Prince Harry just cut ties with U.K. tabloids The Sun, The Daily Mail, The Mirror and The Express.
Recent court documents revealed what the couple actually texted Meghan's dad, Thomas Markle, when he continued to talk to the press about the royal family.
Hours after Meghan Markle and Prince Harry released a letter cutting ties with British tabloids The Sun, The Daily Mail, The Mirror and The Express, court documents revealed what Meghan and Harry actually texted her dad, Thomas Markle, during all the royal wedding chaos.
In case you forgot, Meghan's dad has been a thorn in the royal family's side ever since Meghan and Harry got serious. Instead of taking up whatever issues he has with Meghan in private, he aired everything publicly. At one point, he shared a letter addressed to him and written by Meghan with The Mail on Sunday (a publication connected to The Daily Mail), which then published an edited version.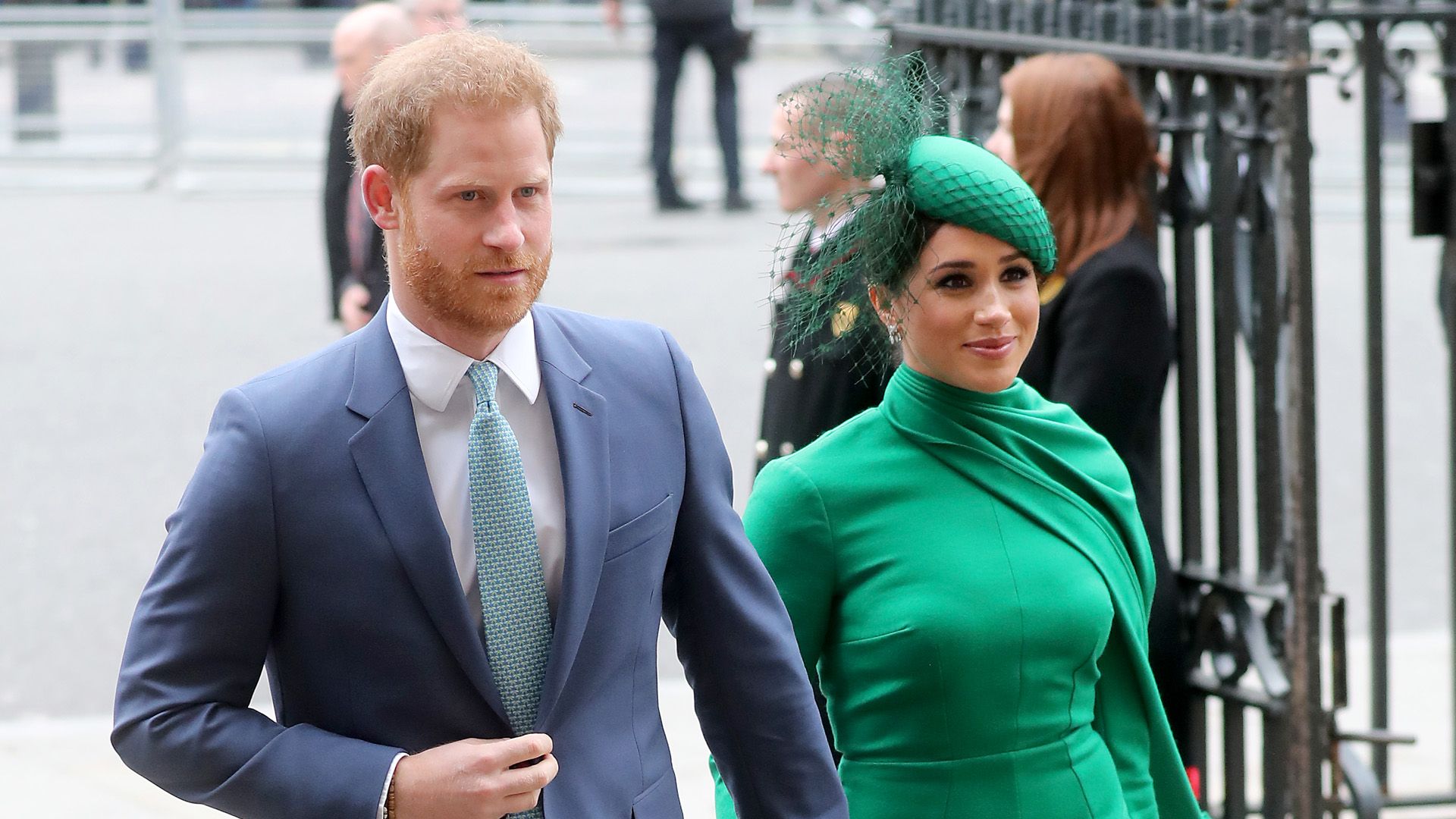 Getty Images
Meghan claimed the edited letter was an attempt to paint her in a negative light. Recent court documents obtained by BBC claim to reveal the actual content of the messages sent by Meghan and Harry to Thomas.
According to the documents, on May 5, 2018, Meghan texted her dad, "I've called and texted but haven't heard back from you so hoping you're okay." After she saw he staged paparazzi photos the next day, she texted him again. The documents detailed:
Then on May 14, Thomas texted Meghan to tell her he wouldn't be attending her wedding. After Meghan and Harry tried to call Thomas multiple times to no avail, Harry texted him:
According to the legal documents, Meghan and Harry are largely upset because a report of another exchange between the estranged family members "intentionally omits" how Meghan and Harry tried to help Thomas and make sure he was safe as the outlets "harassed, humiliated and manipulated" him. What's more, Meghan claims the publications actually caused the "dispute" between all of them in the first place.
In an attempt to defend publishing Meghan's letter to Thomas, The Mail on Sunday wrote that the royal family and Meghan "rely on publicity about themselves and their lives in order to maintain the privileged positions they hold and promote themselves."
Yikes, this is all such a mess and so unfortunate for Meghan, Thomas, and Harry. Hopefully they're able to mend their relationship while they work out these legal issues.
From: Cosmopolitan US
Source: Read Full Article