From television stars to YouTube beauty gurus to international fashion muses, transgender celebrities are breaking barriers and taking names. Call them trailblazers, icons, muses, (the list goes on!), but these public-facing figures are creating legacies in their own right—and inspiring countless others along the way.
The importance of transgender visibility and representation in the media (and culture as a whole) matters—and don't let anyone tell you otherwise. Seeing someone step into their true identity and be unapologetically them for the world to see is no small feat. You'll see many on this list who are activists in addition to being performers, courageously and graciously educating their followers on gender identity, trans rights, how to be a better ally, and more. They're making strides by simply existing and that's not something that should be taken lightly.
Trans representation has even inspired people on this list. Take Laverne Cox, who says watching Candis Cayne in Dirty Sexy Money during the early aughts literally changed her life and showed that you could be authentically yourself and make it in entertainment. And while there are a lot of firsts in this list, no one you see here will be the last. Instead, these celebs are paving the way for others in the transgender and other marginalized communities to live their truths and make sure they get the recognition they deserve.
Get acquainted with 30 transgender celebrities whose names you'll want to remember.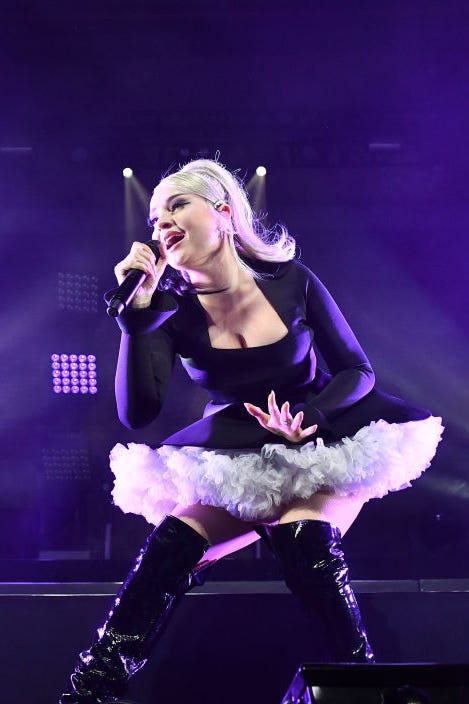 German singer and songwriter Kim Petras is the pop queen behind bops like "Heart to Break," "Icy," and "Broken Glass." Oh, and she goes from dark and moody to bubblegum pink flawlessly. Ahead of the 2020 U.S. election, she worked with MTV, LogoTV, and Trans Lifeline on a campaign to provide grant money for trans people to update their IDs.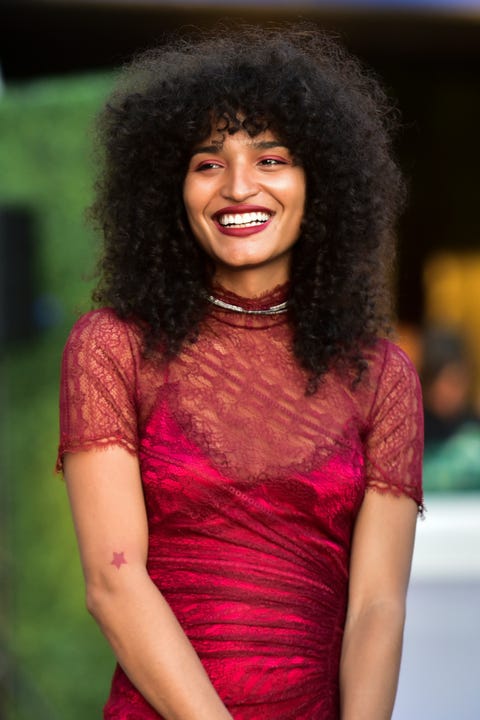 From nabbing the cover of Elle to portraying Angel Evangelista in FX's television series Pose, Indya Moore is a person to watch. They recently appeared in French Water a short film from Saint Laurent, alongside the likes of Julianne Moore and Chloë Sevigny. The activist also uses their platform to speak out against racism, and gathering donations to people with disabilities, sex workers, and trans people of color.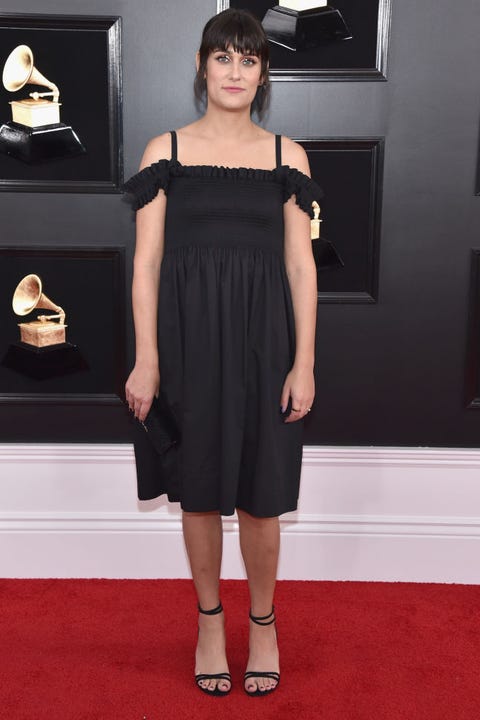 This Grammy-nominated singer, songwriter and producer is behind some of your fave songs by the likes of One Direction, Shawn Mendes, and Lizzo. She first came onto the music scene with a 2006 breakout hit "For You I Will (Confidence)." Now she continues penning hits—not just for other artists, but for herself, too.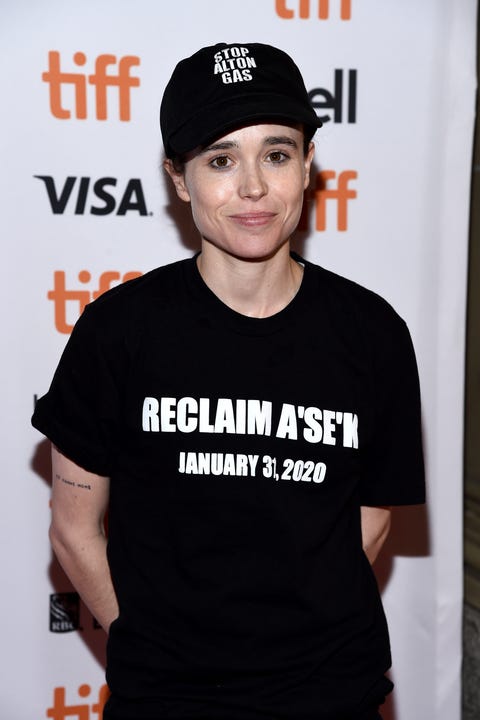 At the end of 2020, actor Elliot Page posted a letter to social media identifying as transgender and non-binary. Before that the Umbrella Academy and Juno star has been a vocal advocate for the LGBTQ community. "There are pervasive stereotypes about masculinity and femininity that define how we're all supposed to act, dress and speak…And they serve no one," Elliot said in a moving speech at a Human Rights Campaign conference in 2014.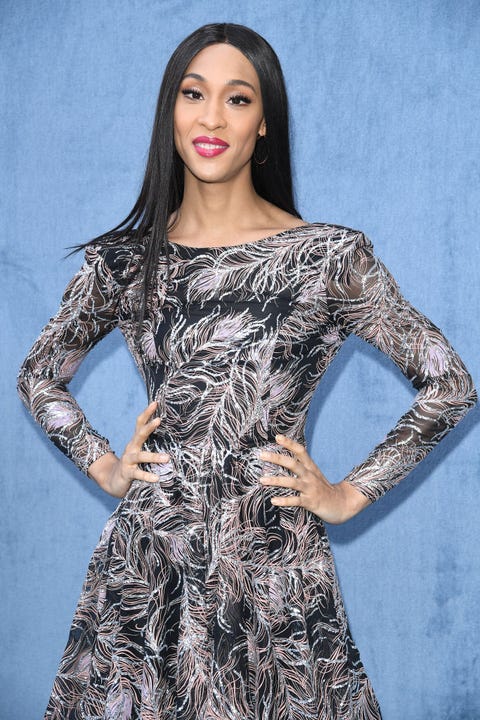 MJ Rodriguez is best known for her role in Pose as the mother of House Evangelista, Blanca. The actress and singer has been open about the need for systemic reform needed to support and uplift the trans community. For her work, she's been awarded an Imagen Award in the best actress category and the Special Trailblazer Award at the Hispanic Heritage Awards.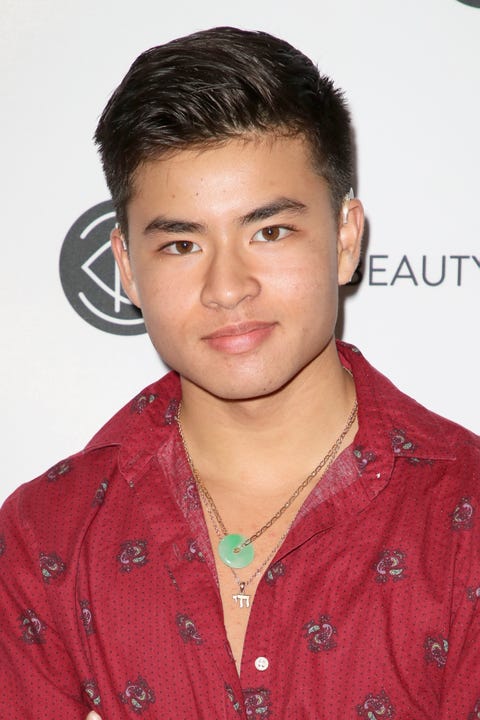 Artist and activist Chella Man candidly shares his experiences as someone who is part of the deaf and trans community. He recently launched an artwork-inspired jewellery collection designed to accentuate hearing devices and cochlear implants. Chella Man also creates content beautifully detailing his relationship with artist and photographer, MaryV.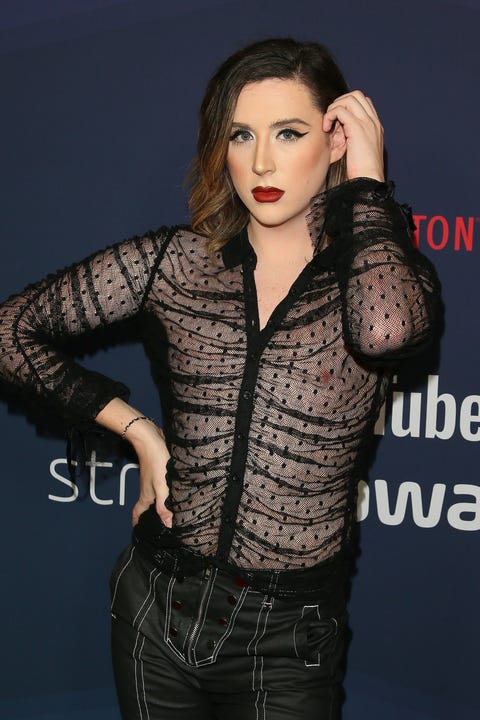 Trevi Moran knows what it's like to go viral. She was the kid dancing in the Apple Store to "Sexy And I Know It" and singing on The X Factor, and later found YouTube fame with heartthrob creator group O2L. Now, she's come into to her own as a pop singer and personality, opening up to a million plus YouTube subscribers about addiction, rehab, and her gender identity journey.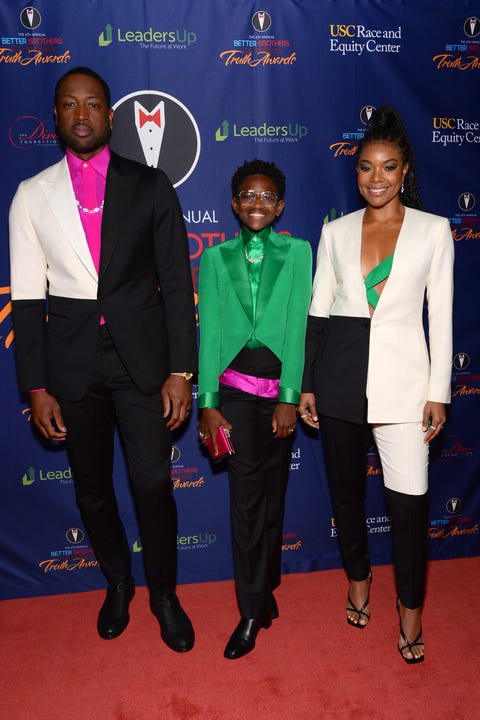 On any given day, 13-year-old Zaya Wade is rocking bright colored hair, interviewing Michelle Obama on IG (a dream, TBH), and teaching her parents Dwayne Wade and Gabrielle Union how to be the best allies. "She has emerged as one of the young faces and voices for the LGBTQ+ community," her dad wrote in an Instagram post from the 2020 Truth Awards, her first red carpet appearance.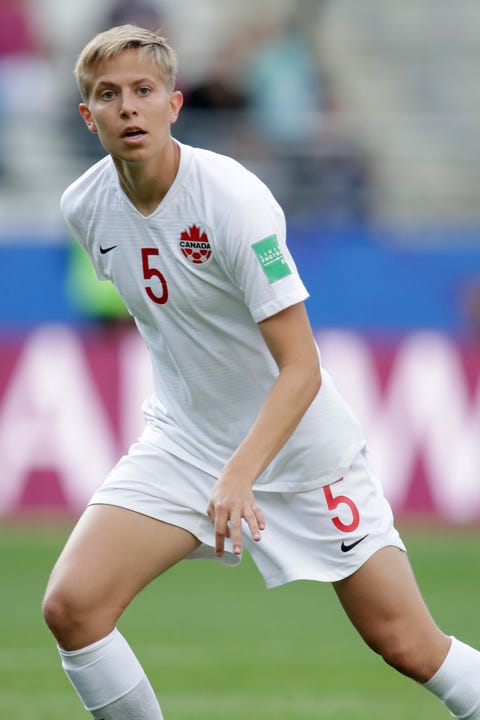 Quinn is a fierce competitor on the soccer field, playing with the Canadian women's soccer team and nabbing a bronze medal in the 2016 Olympics in Rio. They came out via Instagram in 2020: "I want to be visible to queer folks who don't see people like them on their feed," they wrote. "I know it saved my life years ago."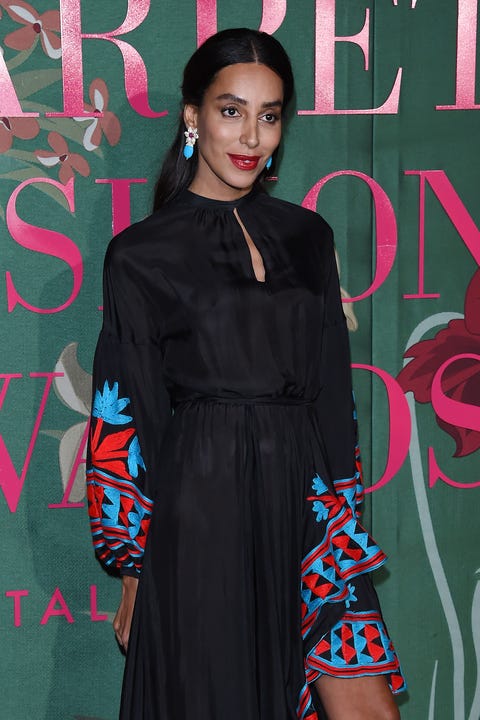 Originally born in Brazil, model Lea T was discovered by Italian fashion designer and Givenchy creative director Riccardo Tisci. She became his muse, impacting Italian fashion forever. She also appeared in the opening ceremony of the 2016 Rio Olympics, and became the face of Redken in 2014.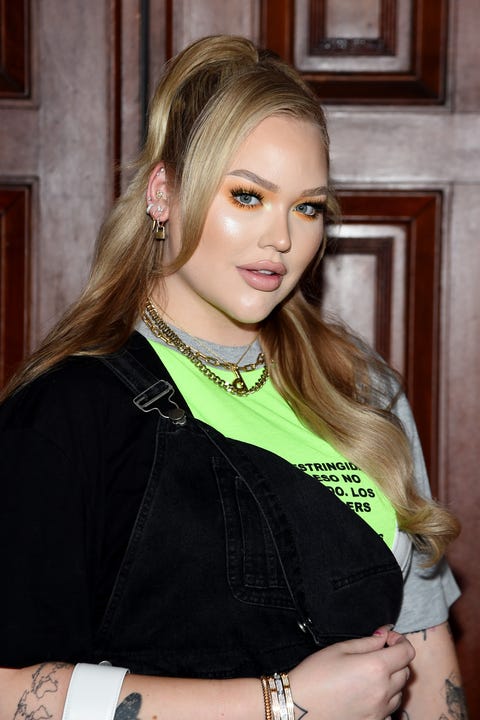 Nikkie De Jager, a.k.a. NikkieTutorials, is one of the brightest energies in the beauty community on YouTube. From foundation reviews to elaborate makeup tutorials to doing Lady Gaga's makeup, her catalogue of groundbreaking videos prove she's a guru of gurus. A four-part series on YouTube is a meaningful look into her struggles, successes, and coming out.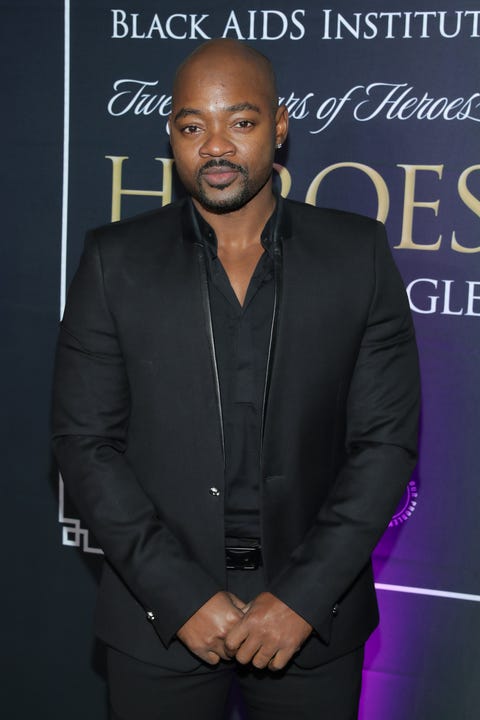 You've seen actor Brian Michael Smith in shows like 9-1-1-: Lone Star, Chicago P.D., Girls, and Homeland. He also plays a transgender police officer in Queen Sugar, a drama series produced by Ava DuVernay and Oprah Winfrey.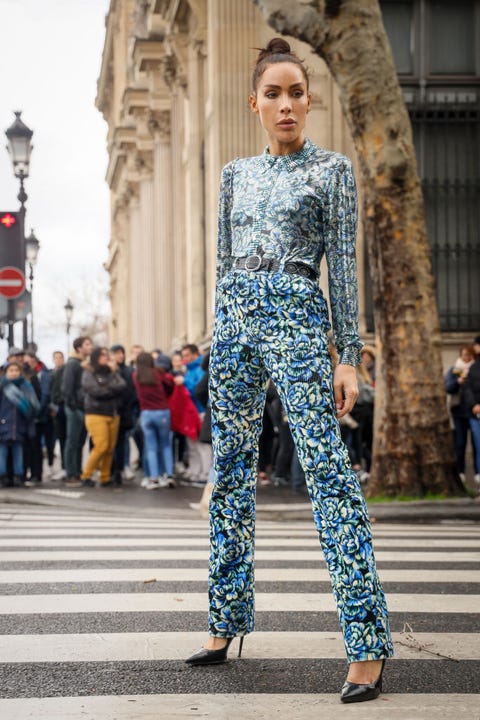 In 2014, French model Ines Rau came out as transgender in a nude photoshoot shot by Ryan McGinley for Playboy—and it was a total celebration of self. And a few years later she became the first transgender Playmate. Ines is currently represented by IMG Models.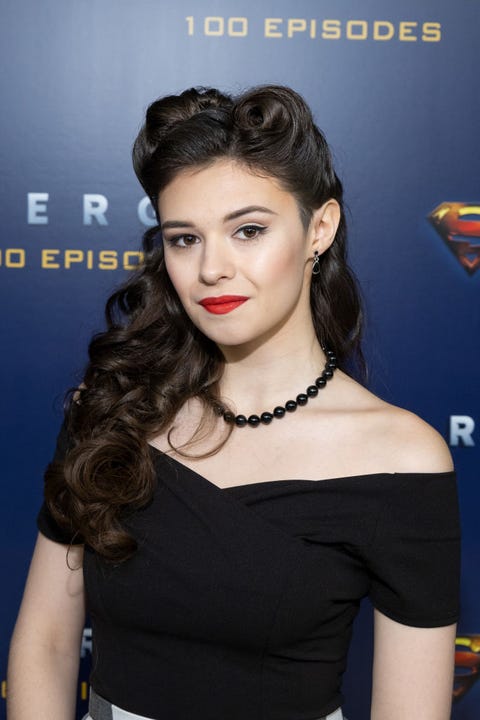 Literal superhero coming through. Not only does she play one as a series regular on CW's Supergirl, but she harnesses her inner super powers IRL, too. She was involved in a court case after facing discrimination at school when she wasn't allowed to use the girl's bathroom.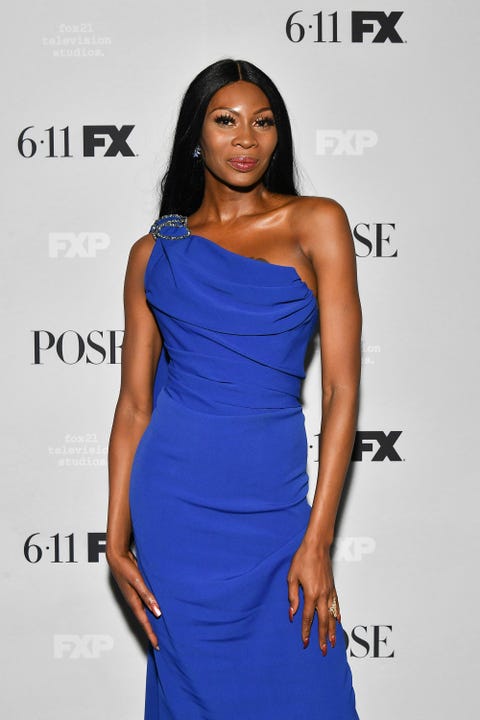 While this actress, author, model, and activist captivates viewers as the house mother and icon Elektra on FX's Pose, she's admitted to also experiencing the fear and anxiety most trans people of color do. "I went through those traumas, so if I lie about it, there may be some person that needed that truth and didn't get it. And that could've been a life I could have saved," she told Marie Claire in 2020. Now, ahead of the final season of Pose, and up for numerous awards for her roles, including one for best fight on a particularly spicy episode of HBO Max's Legendary, Dominique perseveres.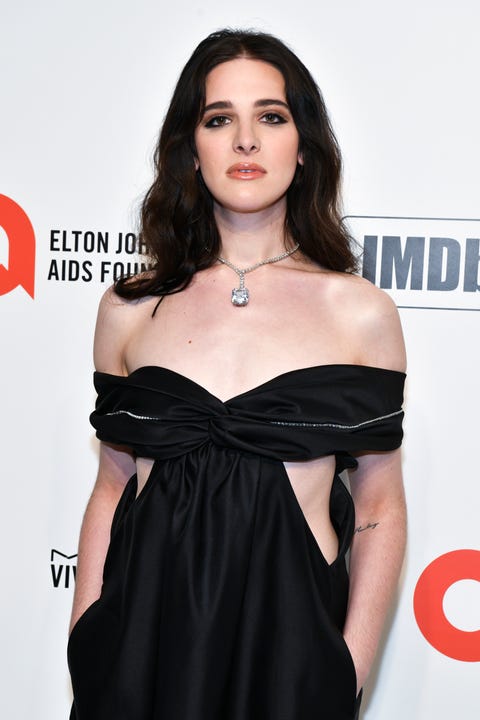 As an actress, model and writer, Hari Nef is a triple threat. She was the first openly transgender model signed to IMG Models, and you've probs seen her walking at New York Fashion Week. Acting credits include dark and mysterious roles in titles like Assassination Nation and You.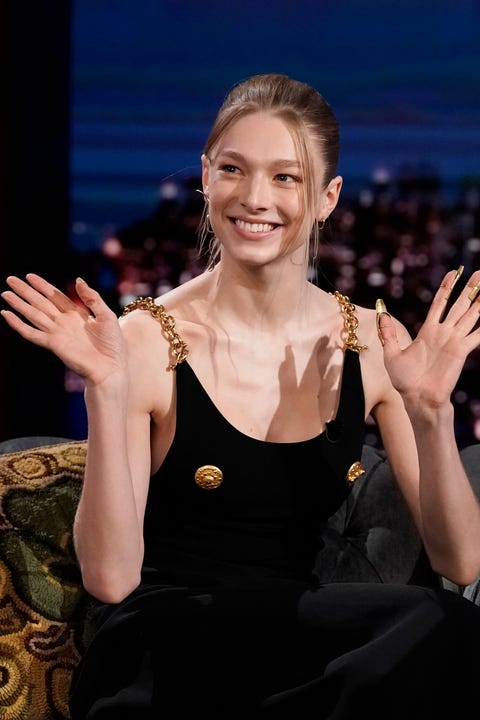 You probably know her as Jules from HBO's Euphoria, but this up-and-coming actress is forging a name for herself. Her character in the teen drama is trans, but that's far from it—and she likes it that way. Back in 2017, she penned a piece for i-D about being a plaintiff during the case of North Carolina's transphobic HB2 bathroom bill.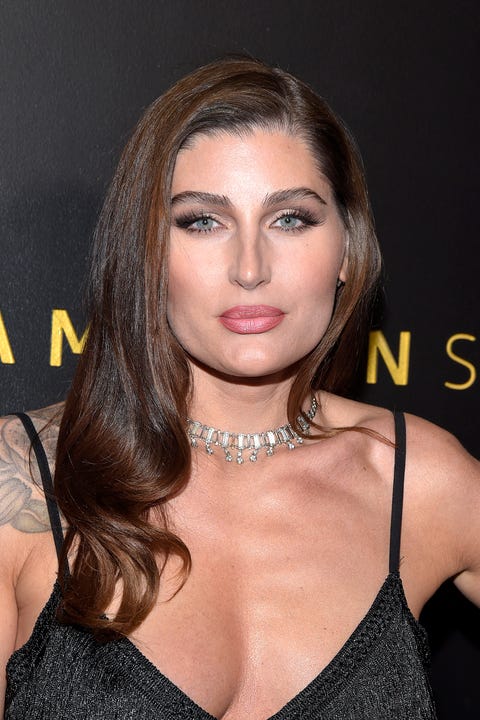 It wasn't until she landed a role in the film Hustlers that Trace Lysette knew where she fit in when it came to the film industry. "Oh my god, this is the part of Hollywood I need to be working with," she previously told Women's Health. Surrounded by women who are confident and powerful, she finally felt welcome. Throughout her career, Trace has been open about her struggles with self-acceptance, sexualization, and self-worth.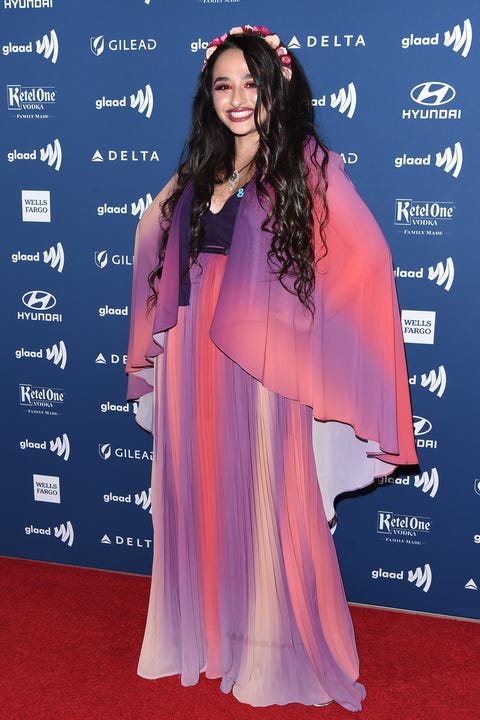 When Jazz Jennings was six years old, she went on 20/20 and talked to Barbara Walters about being transgender. Since then, she's been a fearless LGBTQ+ activist and has brought the world along with her transition on TLC's I Am Jazz. Jazz has helped bring transgender representation to the mainstream, and shares generously about the realities of gender confirmation surgery.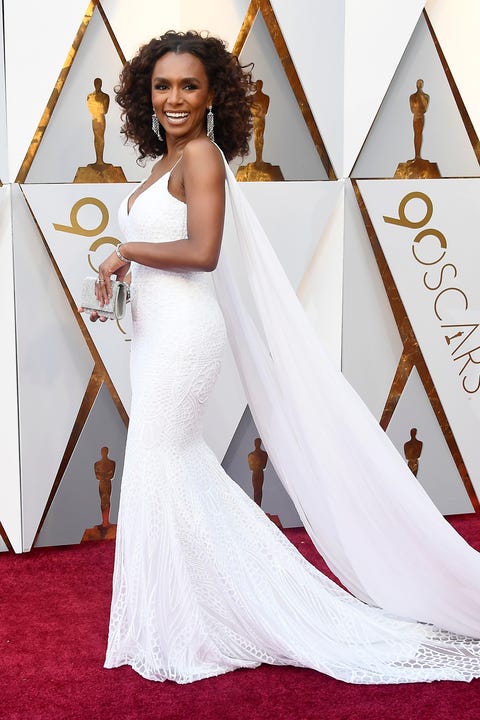 Writer, director and advocate Janet Mock is a cultural force. She's the New York Times bestselling author of memoirs Redefining Realness and Surpassing Certainty, detailing her life growing up and into adulthood. In addition to producing Pose on FX, Mock is also the first trans person to sign a production contract with a major studio—Netflix.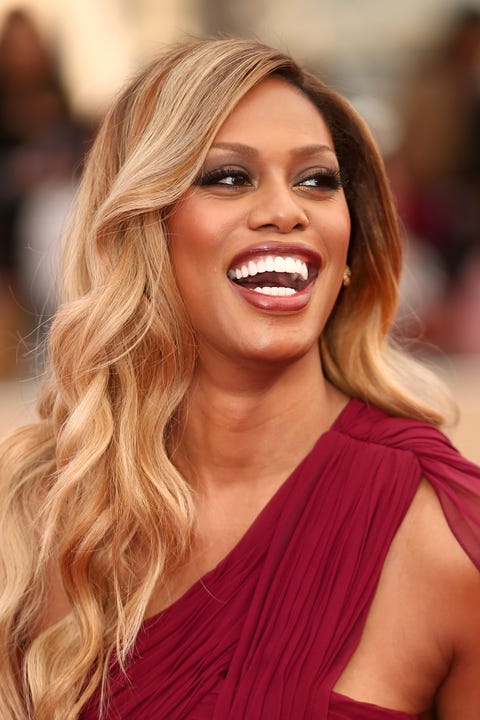 Actress and activist Laverne Cox first jumped onto the scene in 2013 in Orange Is The New Black as Sophia Burset, a transgender inmate in a women's prison. Since then, she's soared. She's graced magazine covers from TIME to British Vogue, produced the Netflix documentary Disclosure, co-starred in the Oscar-nominated film Promising Young Woman, and more. She's more than earned the titles "Emmy-nominated actress," "documentary film producer," and "equal rights advocate."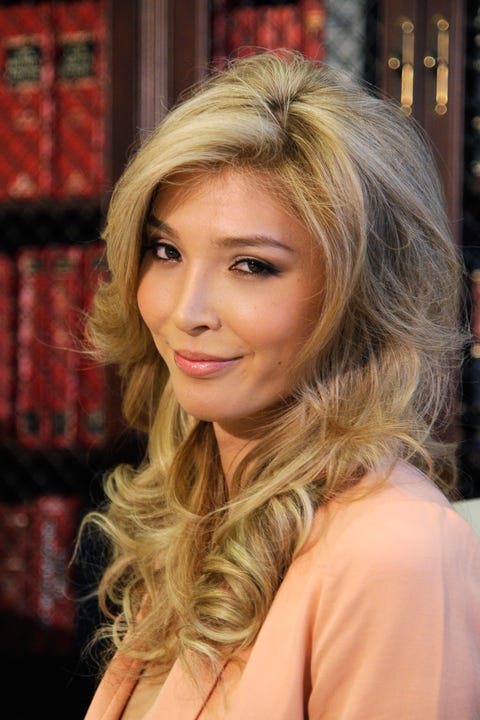 If you're in Jenna Talackova's way, well, don't be. In 2012, she fought—and won—a legal battle after getting disqualified from the Miss Universe Canada pageant for being transgender. Not only did she compete, but she also placed in the top 12.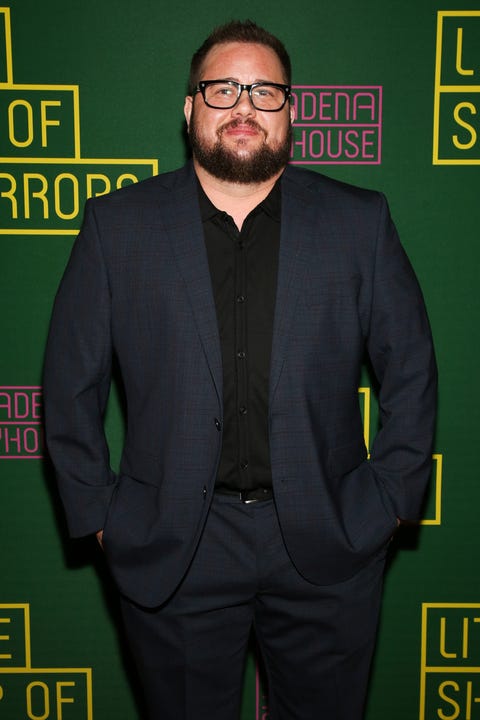 As the child of Sonny & Cher, Chaz Bono is no stranger to the spotlight. The writer, activist and musician has discussed his transition in the documentary Becoming Chaz, and also penned two memoirs.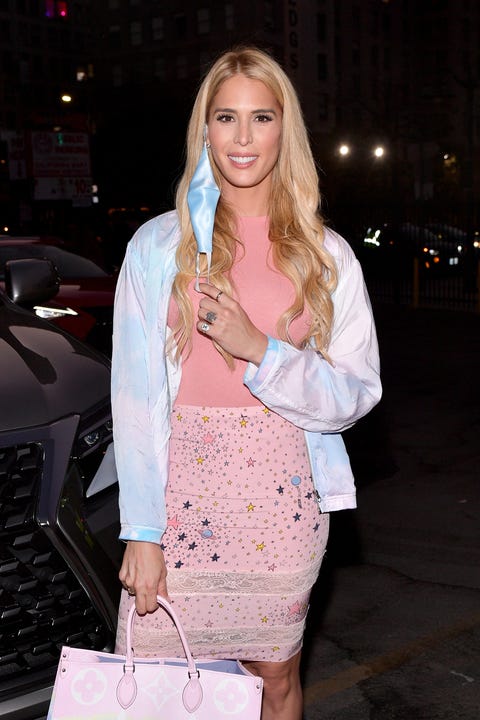 This model, actress and performer got her start on RuPaul's Drag Race and RuPaul's Drag U. She recently joined the cast of Trans Los Angeles, an anthology film documenting the lives of a series of transgender folks in L.A. Carmen also uses her platform to advocate for HIV prevention and transgender rights.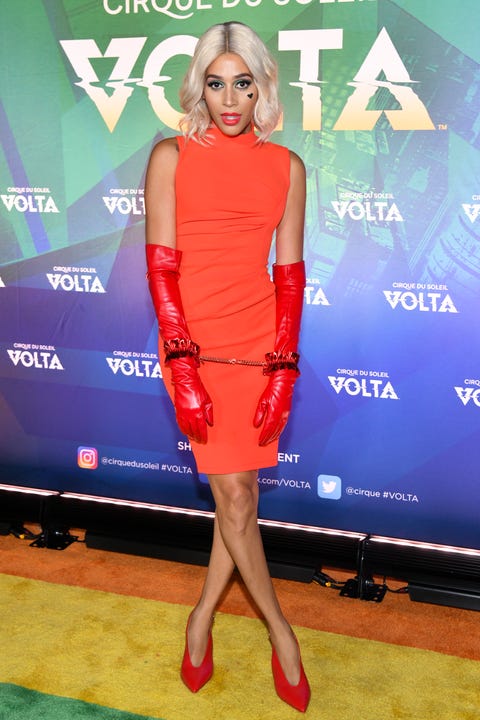 In 2008, Isis King appeared on cycle 11 of America's Next Top Model, becoming the first transgender model on the show. The runway and print model has also worked with American Apparel (#TBT) and joined the cast of ANTM's all stars season (cycle 17).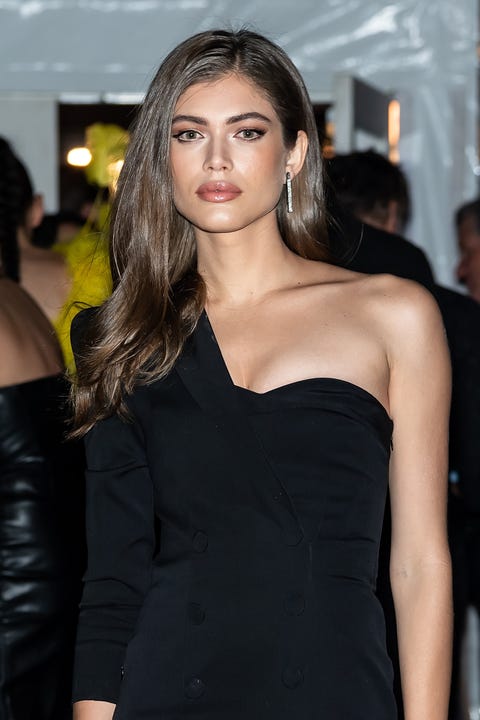 This beauty is a barrier-breaking model and activist. Valentina was the first openly transgender model for Victoria's Secret and the first trans model in Sports Illustrated's swimsuit issue. Hailing from a fishing village in Brazil, Valentina uses her platform to shed light on what the trans community faces in her home country.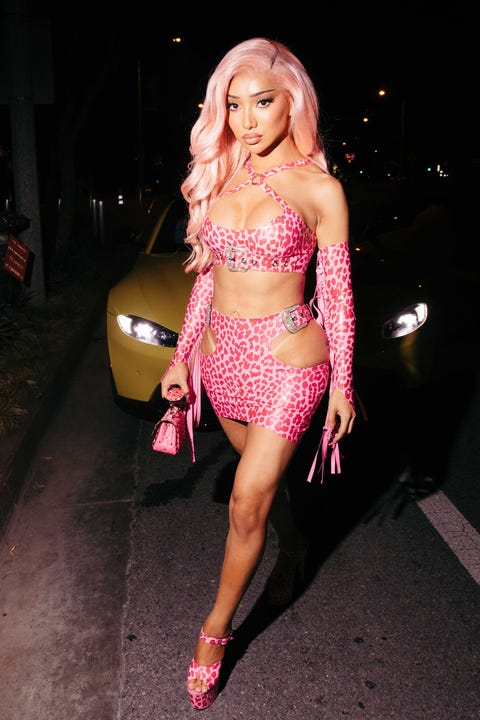 From outrageous bedazzled cut-out dresses to becoming a literal flower girl or matching with her shiny new sports cars, there's no outfit that YouTuber and makeup artist Nikita Dragun can't pull off. To add to her millions of followers across social media, she's also at the helm of Dragun Beauty. Catch all of her influencer drama and extra fits on Nikita Unfiltered, a Snapchat docuseries.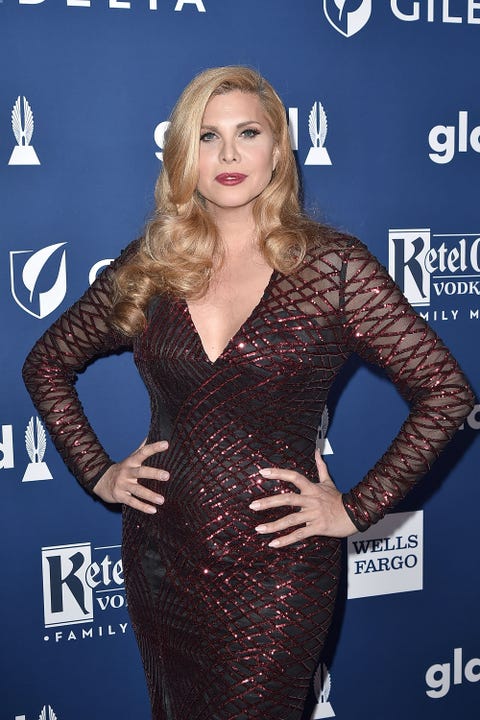 Step aside for this trailblazer. Candis Cayne played Carmelita Rainer in drama Dirty Sexy Money, the first transgender actress to play a transgender role on primetime TV. This pivotal role inspired actors and those in the transgender community for years to come—Laverne Cox cites the representation as a life-changing moment for her life and career, too.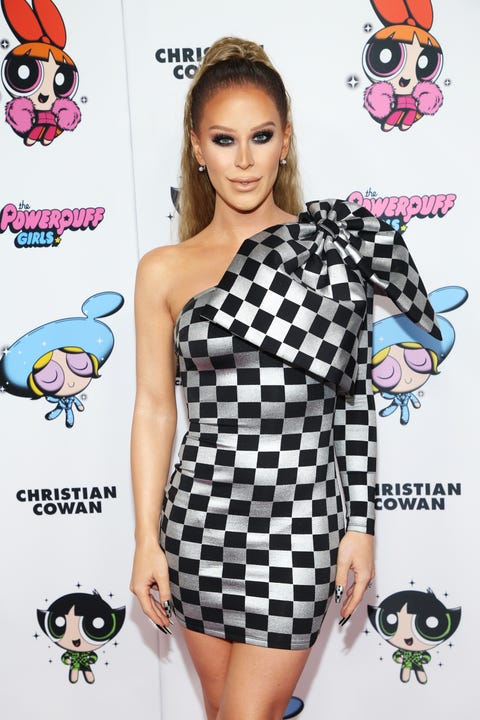 Fashion and beauty guru Gigi Gorgeous started her YouTube channel in 2008—and has shared her life online since. Gigi has talked openly about her journey with sexual orientation and gender identity, and recently shared she is pansexual. Her gender transition was documented in This is Everything: Gigi Gorgeous, and she's penned a memoir He Said, She Said.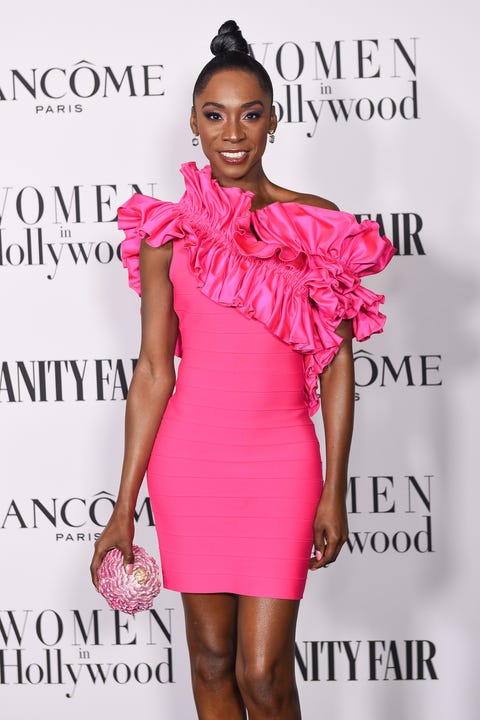 Angelica Ross is the first transgender woman to have two recurring series roles with her work on Pose and American Horror Story: 1984. The star, who's also a singer and activist, recently signed a television development deal with production company Pigeon and TransTech Social Enterprises which supports trans people in networking and building their careers.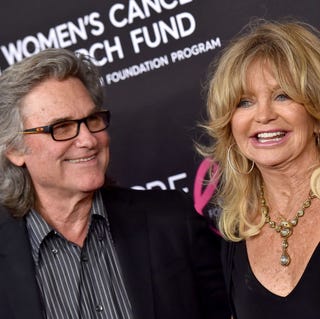 Source: Read Full Article