Mama June: Road to Redemption reality tv star June Shannon is a married woman. After years of different long-term relationships, this is the first time she has tied the knot. Shannon, a mother of four, reportedly wed in March at a Georgia courthouse to her beau of less than one year. Subsequently, Shannon and Stroud were reportedly "best friends" who decided to take their relationship to the next level. Here's what we know about Justin Stroud and why he is the man Shannon chose to marry.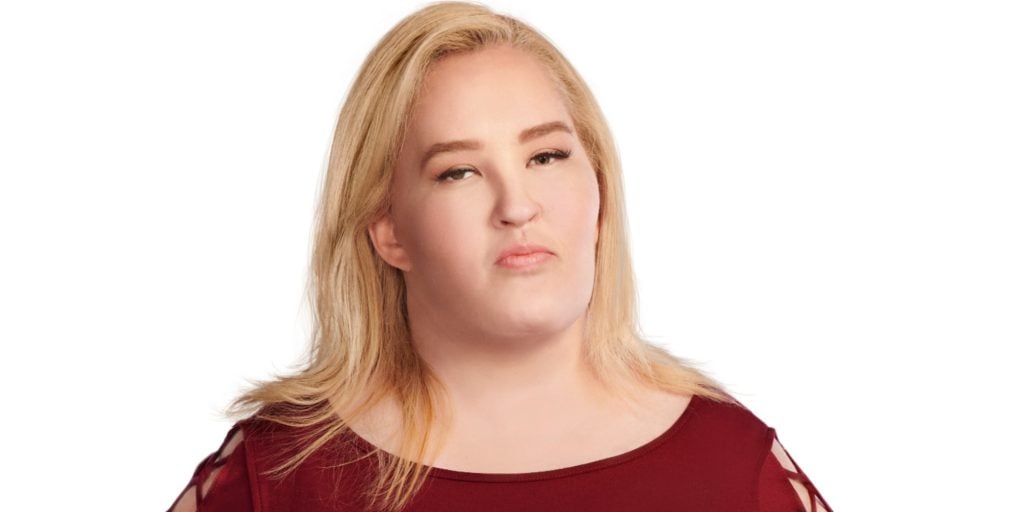 June Shannon, 42, met Justin Stroud, 34, shortly after ending a long-term relationship
The current season of Mama June: Road to Redemption allows fans an inside look into Shannon's life as a recovering addict. The episodes, shot almost one year ago, feature the reality star attempting to mend fences with her family members. These include Lauryn "Pumpkin" Efrid, Alana "Honey Boo Boo" Thompson, Jessica Shannon, son-in-law Josh Efrid and sister Jo "Doe-Doe" Shannon.
During the first episodes of the season, Shannon broke off her relationship with ex-boyfriend Geno Doak.
The reality star made headlines with her former beau after their arrest for alleged possession of a controlled substance and drug paraphernalia in March, 2019.
However, as episodes of the WEtv series progressed, Shannon's heard leaving flirty text messages for another man.
Her daughters suspect she will not be single for long.
It was around that time that Shannon met Stroud.
Who is Justin Stroud, and why is he the man for June Shannon?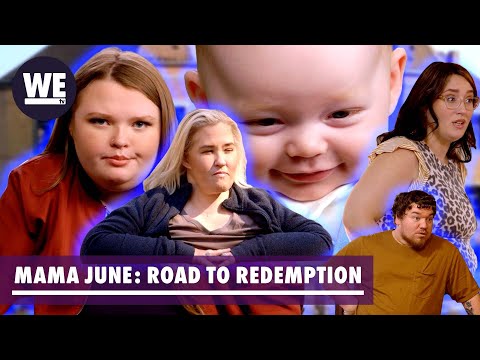 Stroud and Shannon reportedly met via the social media app TikTok reported Hollywood Life.
"We became friends originally, and he didn't know who Mama June was when he met me," Shannon explained.
"I had been told I wasn't his type, that he wasn't single. But it turns out I was his type, and he was single!" Shannon explained.
"I feel like Justin is God's way of flashing the last 10 years in front of me, with the overdoses, the relapses, and showing me how I can be treated like gold if I stay sober," Shannon shared.
"He was always the one there. He was always the one that would text me at random times when he had no idea what was going on in my life, and that's just what made me fall for him."
The two sparked engagement rumors when Shannon posted a photo on Instagram of her and Stroud at a jewelry store in May.
When did Mama June and Stroud get married?
https://www.instagram.com/p/CdZcsBCOsZN/
During a courthouse ceremony in Georgia, Shannon wed Stroud on March 23, a deputy clerk for the Wilkinson County court office confirmed to E! News.
"Justin is an amazing person, and he understands everything I've been going through. I've been able to share stuff with him that I've never been able to share with other people, not even my kids, so it's nice to have that partnership," the reality star said of her new union.
This marks Shannon's first marriage.
She was never legally married to longtime love Mike "Sugar Bear" Thompson, father of Alana, although they considered themselves married.
Shannon was also involved in relationships with Mark McDaniel, Michael Anthony Ford, the father of Lauryn and Jessica and David Dunn, the father of Shannon's oldest daughter, Anna.
Mama June: Road to Redemption airs Fridays at 9 p.m. EST on WE tv.
Source: Read Full Article