Tamra Judge and Vicki Gunvalson from The Real Housewives of Orange County teamed up to make a reality show comeback. Both of the former Bravo stars left their long-time roles as Housewives ahead of season 15. Gunvalson was reportedly not asked back, while Judge turned down an offer to film three episodes. The stars shot a pilot to shop around but now the show becoming a reality is uncertain.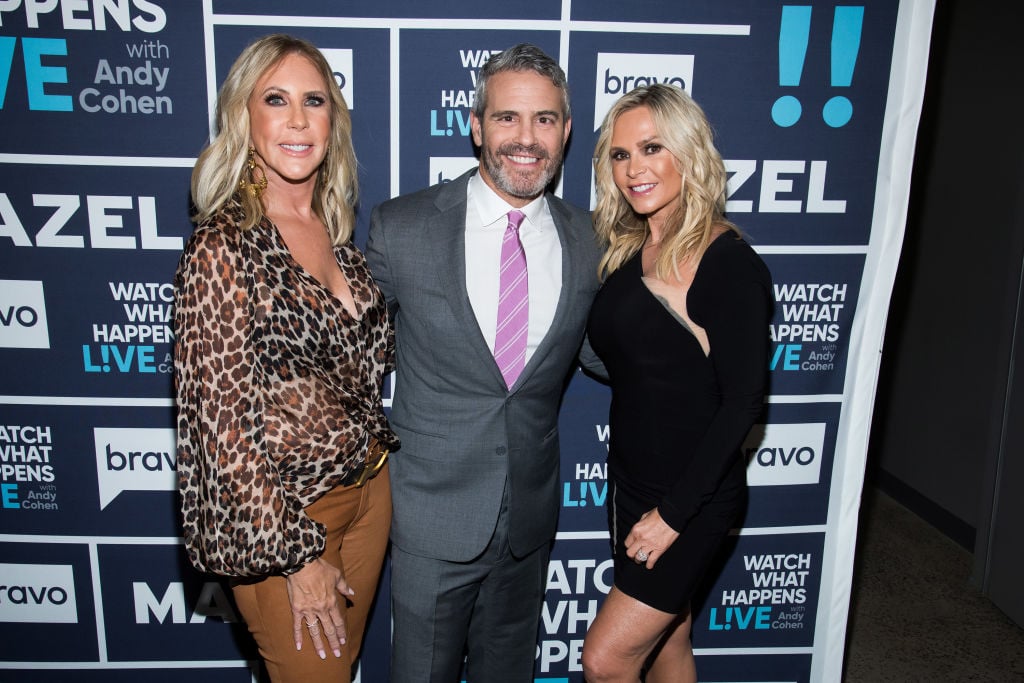 What happened to Vicki Gunvalson and Tamra Judge's show?
The reality stars had been teasing they were filming a secret show and as it turns out it was a pilot presentation. Both Gunvalson and Judge want to make a comeback to television after they were ousted from RHOC.
Judge recently explained that she and Gunvalson want to shop around their show to see who buys it, but due to the coronavirus shut down, everything was halted.
"I can't really say too much," she told Entertainment Tonight. "We were about ready to meet with networks and everything got shut down because of the virus. So, we are on hold right now."
With their expertise on RHOC, they both believe they can make another show work.
"I told [Vicki], I said, 'Listen, you and I paved the way for the Housewives franchise and I think that we are really gonna pave the way for the next step after Housewives is over,'" Judge told the outlet.
Will Shannon Beador be on the new show?
Shannon Beador, part of the Tres Amigas with Gunvalson and Judge, was the only one returning to RHOC Season 15. If fans were expecting for Beador to show up on a show with Gunvalson and Judge, it'll be wishful thinking. Seems like Beador fell out with her "amigas" and are not as close as they once were.
"She was always the one telling me last year, 'Don't hang out with Kelly, don't hang out with Kelly, don't hang out with Kelly,' you know? And then, all of a sudden, it's like, she's not returning my phone call," Judge told Entertainment Tonight. "Before we talked every single day, multiple times a day. So now, it's just, you know… I had texted her, I called her. Nothing, no response. And it just hurt my feelings, that's it."
Judge noticed Beador's behavior flip once Judge and Gunvalson were dropped from the Bravo reality series.
"As soon as we're not on the show anymore, she just doesn't have any time for us anymore and it really just kind of hurts my feelings," Judge added. "I felt like on the show, off the show, whatever, she was my friend, you know? I helped her through this divorce, I spent hours in the middle of the night answering phone calls."
With Judge being off of RHOC, she just hopes her absence is not handled like Bethenny Frankel's from RHONY where the ladies dissed her.
"I hope they don't do it like they did Bethenny," she told Entertainment Tonight. "It's weird. We've been on this show 12, 14 years, and just not to have us? They can either just act like we don't exist, or we are gonna get a million flashbacks of us, you know, looking like jerks and, like, Kelly [Dodd] and people going 'Well, you know, nobody wanted to be around her.'"
Judge continues to operate her gym as well as sell CBD products online.
Source: Read Full Article