Nene Leakes was the center of controversy at The Real Housewives of Atlanta reunion. One of the topics that came up during the premiere was her friendship with Wendy Williams. Her co-stars called her out saying that it was a "strategic" friendship and that they are not real friends.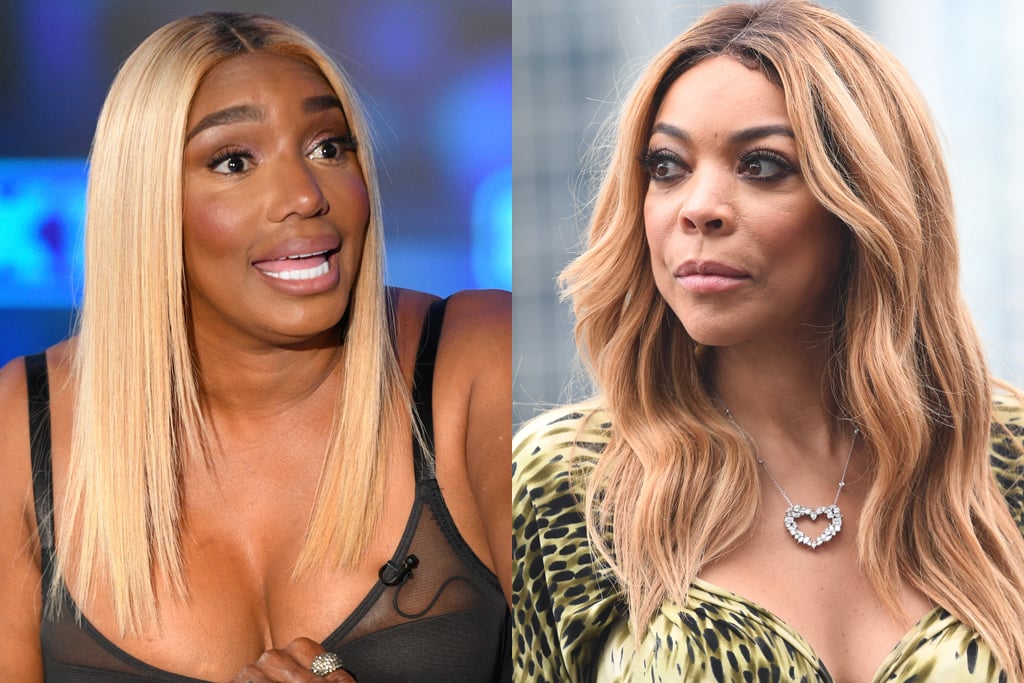 Wendy Williams slams Nene Leakes
Fans of RHOA were under the impression that Leakes and Williams were close friends. The talk show host even made a voice appearance during one of the later episodes of season 12. However, things got iffy when Williams publicly slammed Leakes on her talk show.
During the first days of quarantine, Leakes thought it would be fun to call Williams during an Instagram Live. The latter didn't think it was a good idea as she doesn't like to video call.
"You know I don't have face or time for FaceTime, period," Williams said on her show. "If I don't do it for my own parents of the show, why would I be doing it for someone over there. I like NeNe, but she's still an over-there person to me!"
Williams said that she felt ambushed and made it clear she doesn't like to play around with the Housewives as she doesn't want to get involved in the drama.
"Honestly, here's where the ambush comes in. She said, 'Wendy, look' — she was in hair and makeup and wardrobe with all her people — she said, 'We filming and I want you to be on the speaker.' I said, 'NeNe, I did that for you one time.' Remember my appearance? One time! I made it very clear, I am not a Housewife. Sorry, my career is a bit … different … than being a Housewife. I don't need that kind of attention."
Williams said that she hung up the call and suggested that it would've been better if Leakes would have given her a heads up before.
'RHOA' stars call out Wendy Williams friendship
Kenya Moore and Kandi Burruss called out Leakes and said that they didn't belive her friendship with Williams was authentic.
"I don't think that is a real friendship," Moore commented. "I think that they both are not really being genuine and honest with each other."
Burruss then said that she feels Leakes is "very strategic with her friendships."
"The Wendy situation to me, I feel like that's definitely strategic," Burruss chimed in. "Wendy is very beneficial as her friend. She's on a major platform. [Nene] can feed [Wendy] information so that she can say it to the people and so that it favors Nene. So it's easy for me to see why she doesn't want that friendship to go totally under the bridge."
Moore then quoted Williams when she referred to Leakes as "that girl over there," pointing out the talk show host doesn't regard the RHOA star as a friend.
"She was saying the most degrading things," Moore added. "And if that was someone who is truly your friend, why would she go on her platform and basically say, 'I am Wendy Williams. That is why I am the Queen of Daytime TV. And you don't come for the queen.' She doesn't think anything of you!"
What did Nene Leakes say about her friendship with Wendy Williams?
Leakes was unusually quiet while Burruss and Moore demeaned her friendship with Williams. However, she did say that she didn't think they were in a bad position.
"I just assume we're in a neutral place, that's all I can tell you," Leakes said of her friendship with Williams. "It's just neutral, we're OK. We're OK."
Leakes assured everyone she had talked to Williams privately and resolved any issues she had with her.
"When Wendy and I got back together, the one thing I said to her is, 'Anything that happens to us, I'm going to come to you. I'm not going on social media.' So with that said, I'm not going to discuss our friendship amongst these girls," Leakes explained. "Now, they can say what they feel is strategic and what they don't think is strategic. I don't need Wendy Williams, honey, because you forgot who the fu** I am. I don't need Wendy for anything."
The Real Housewives of Atlanta reunion continues with the second part next Sunday at 8 p.m. ET on Bravo.
Source: Read Full Article