Months after fans watched James "Ghost" St. Patrick take his last breath on Power, the story is primed to go on with other characters in the soon-to-be franchise. Ghost's death was a move that divided viewers who either felt he was too important to the show to die or that he had it coming.
After he was shot, theories ran rampant about his survival. Coma? Jail? Death? All seemed like plausible possibilities, and for a minute, it seemed like James St. Patrick would head to prison.
While Ghost's storyline changed several times in the writers' room during the course of the series, Power showrunner Courtney Kemp recently explained why she decided Ghost had to go.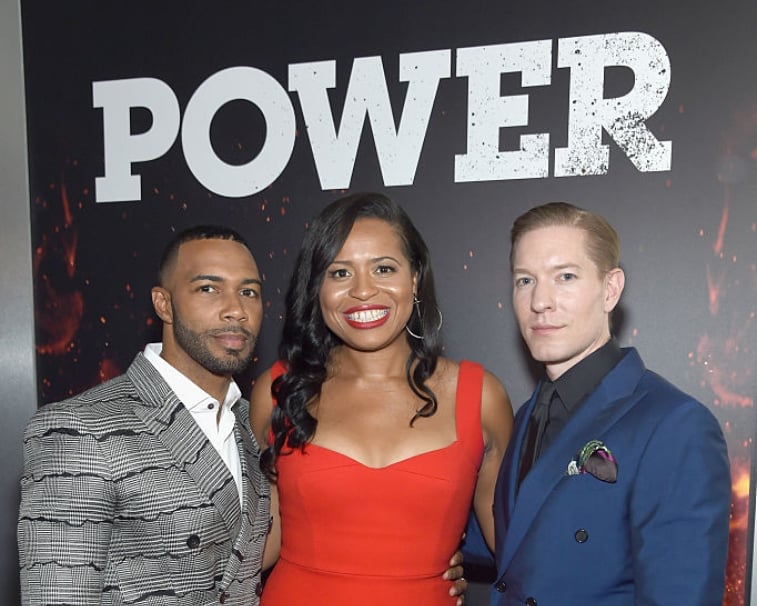 Ghost was always marked for death
It's been discussed many times that Ghost was supposed to meet his maker early on in Power, specifically in season 3.
This was when Tommy's girlfriend Holly hired the Jamaicans to kill him, but after he was surrounded, his bodyguards pulled up and saved him. Tariq—who was in the car—just made up with his father and didn't see what happened because Ghost stepped out of the car.
Nevertheless, Kemp maintained that moment was meant to be the end of Ghost, but she changed her mind. As you longtime Power fans know, it wasn't his last brush with death, but he made it to season 6.
RELATED: 'Power': Here Are The Titles of the 4 Upcoming Spinoffs and Their Plot Hints
Ghost's personality ensured he wouldn't survive
Hopes for Ghost's recovery from that gunshot to the chest were dashed when Tommy watched his old friend die, and we watched with him. Ghost—who was a fan favorite—was on a political path and determined to break his ties to the street life.
He put Tommy behind him, told Tasha off, and wanted Tariq to turn himself in—all so he could prosper in Albany as lieutenant governor.
Although there were people trying to lock Ghost up until the very end, Kemp was adamant that he shouldn't have survived. During a chat on Deadline's virtual Power panel, she explained that he was too selfish to have an ending that let him live and go to jail.
"I wanted it to be that Ghost made choices that led to that. That he made all the right choices except for his family, which is so key and important for people who are successful."
She said most of his choices lined everything up for an eventual death, and for Ghost, he messed up when it came to his family.
She added that in the end, he didn't even want to let Tariq get in the way of his future. Kemp said they already put Ghost in jail before and to repeat that scenario in the end didn't make sense. It would have been a reprieve, and then what? Ghost was way too self-centered and his story had to end.
'Power Book 2' is up next
Production was halted on Power spinoffs in early spring and a crew member from Power Book II: Ghost was diagnosed with coronavirus in March.
Originally, the second chapter in the Power universe was set to debut in June, but since New York became a hotbed for COVID-19, filming was suspended.
Mary J. Blige and Method Man are set to play major characters in Power Book II and will star alongside Michael Rainey Jr. and Naturi Naughton.
RELATED: 'Power': These Original Characters Will Be in 'Power Book II: Ghost'
Source: Read Full Article