NCIS: New Orleans is about to welcome another member to the team. It's been confirmed that newcomer, Charles Michael Davis, will join the cast in season 6 of the NCIS spin-off as Special Agent Quentin Carter. Davis will, at least in some way, replace Special Agent Christopher LaSalle (Lucas Black).
It's unclear how fans will feel about filling the void of a longtime character once it's all in motion. In the meantime, producer, Jan Nash, is pointing out a distinct difference between Carter and another franchise favorite and fans have major opinions.
Who is Jan Nash and what does she do for 'NCIS: New Orleans'?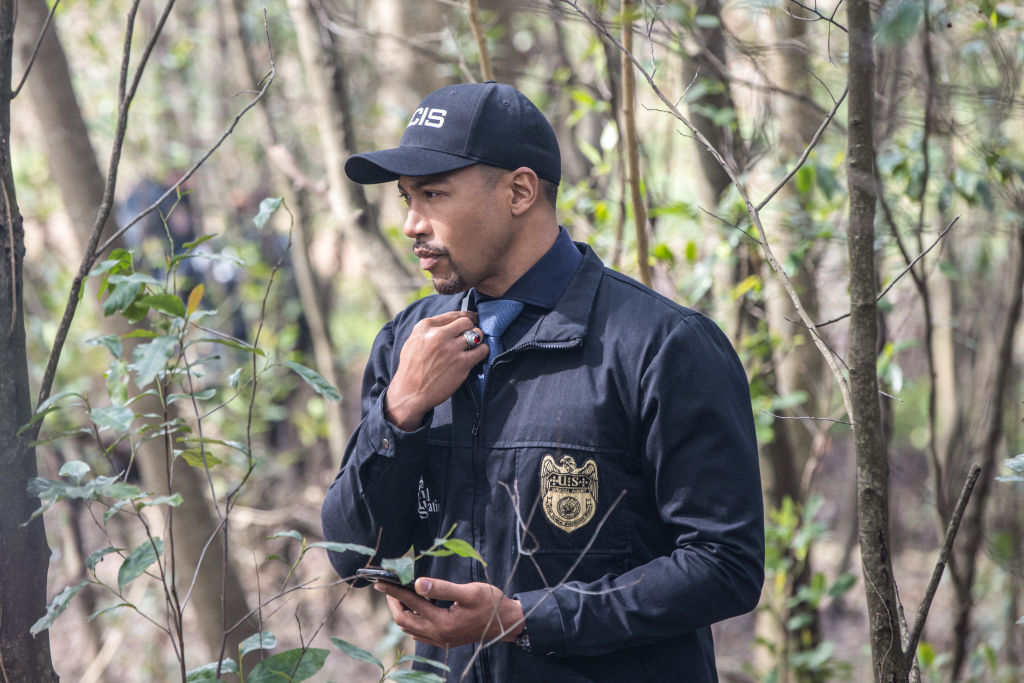 Jan Nash has been a co-executive producer — alongside Christopher Silber — for NCIS: New Orleans from 2019 to the present. Her vision has been a part of just 14 episodes in total for the NCIS franchise spin-off, with more to come.
In previous years, Nash has worked on everything from Black Lightning to Rizzoli and Isles. Her work spans back to the days of Caroline in the City and even Ellen — the sitcom that catapulted Ellen DeGeneres into superstardom.
Nash helps supervise the creative content of the series and may generally be in charge of production which includes daily management, planning, and promotion. Her role would likely involve a lot of quick thinking (due to time restraints), helping to create concepts, the format, storylines, hiring cast and crew, setting a budget and so much more.
As for NCIS: New Orleans, Nash's oversight, along with Silber, seems to be paying off. The show's ratings for season 6 have remained fairly high despite disappointing midseason premiere numbers. Only time will tell if the addition of Charles Michael Davis will improve ratings or not.
Still, Davis is the star of the moment. Even Nash has opinions about the newcomer.
What did Nash say about Davis?
In a March 3 tweet, Nash pointed out the distinct style differences between Davis and fan-favorite, Rob Kerkovich, who plays Forensics Field Agent (and new REACT team lead), Sebastian Lund.
In a series of still frames from an upcoming episode, fans get a first look at Davis as Special Agent Quentin Carter, who, as Nash pointed out, is just as stylish as Sebastian — but in a drastically different way.
Davis, who's said to be a "charming, confidant, even justifiably cocky" Special Agent who transfers to the NOLA office at Pride's request," per TV Line, is a sharp dresser who is sure to get under everyone's skin.
The contrast between Davis and Kerkovich goes beyond the surface on the set, but their difference in apparel is instantly noticeable. Where Sebastian prefers a casual button-up and jeans, Quentin stuns in a suit.
The choice in wardrobe has to be deliberate to differentiate Quentin from Black's LaSalle, who also donned a casual look, as not to send the message they're replacing the character with another just like him.
This can either work to his advantage, or against. Time will tell.
Fans aren't sure about the new 'NCIS: New Orleans' character — yet
Whenever a new character comes onto an already established show, fans are leery. It takes a while to warm up to someone new, especially if they're meant to distract from the loss of a longtime character.
As for Davis, NCIS: New Orleans fans have mixed reactions before his debut episode has aired.
"Why a new character!?? Not interested in anybody new. Is this why Chris was killed off??" this fan tweeted.
"Looking forward to meeting the new dude. I'm confident Pride will make sure he assimilates & works well with the team… OR Gregorio will have lots to say & do about it! Ha! Love this show!" another said in contrast.
"I miss Chris but hopefully Carter isn't a Bama fan!" another noted.
"I'll give him a chance. Why not? He's got HUGE shoes to fill!! @[email protected]@csilb welcome to the family," this fan added.
And, another said, "I'm not sure I'm ready for a new agent to come in. Agent Carter better be something special. #NCISNOLA."
Clearly, fans aren't ready to let go of LaSalle, but as Nash noted, Carter does have serious style.
NCIS: New Orleans airs Sundays at 10 p.m. on CBS.
Source: Read Full Article