Baby No. 2 is on the way for the Sussex royals. Prince Harry, Duke of Sussex, and Meghan, Duchess of Sussex, announced on Valentine's Day that Meghan is pregnant. This is the third pregnancy the couple has shared with the public.
In November, the Duchess revealed she had a miscarriage in July, and their son, Archie Harrison Mountbatten-Windsor was born May 6, 2019. But Meghan dropped a major hint about this pregnancy in 2020 that we all totally missed.
How old is Meghan Markle?
Meghan and Harry shared their baby bliss on Valentine's Day as an homage to the late Princess Diana. She and Charles, Prince of Wales announced the Princess was pregnant with her second child (Harry) on Valentine's Day in 1984.
Meghan and Harry also gave little Archie a shoutout in the pregnancy photo via Meghan's dress. The garment is a Carolina Herrera that was designed for the Duchess when she was pregnant with their firstborn. So, even though little Archie isn't in the photo, he's there in spirit.
The former actor also shared in a November 2020 essay for The New York Times that she had a miscarriage this past July. As the 39-year-old wrote:
"After changing his diaper, I felt a sharp cramp. I dropped to the floor with him in my arms, humming a lullaby to keep us both calm, the cheerful tune a stark contrast to my sense that something was not right. I knew, as I clutched my firstborn child, that I was losing my second."
Based on Meghan's bump in the pregnancy photo, it seems as though she could be in her second trimester. Regardless, the baby will likely be born in 2021.
Will Prince Harry and Meghan Markle's baby have a royal title?
The little one will not be born with an official title, just like Archie. When Harry and Meghan stepped down as senior royals, they also gave up the "HRH" (His/Her royal highness) in front of their names. They are still the Duke and Duchess of Sussex, but that is their only title.
They opted for Archie not to be given a title when he was born and will likely do the same with their second child, but their children will become princes/princesses once they turn 18 and Prince Charles is king. When that happens, Archie's title will be Prince Archie of Sussex, but he and his siblings can opt out of having a title.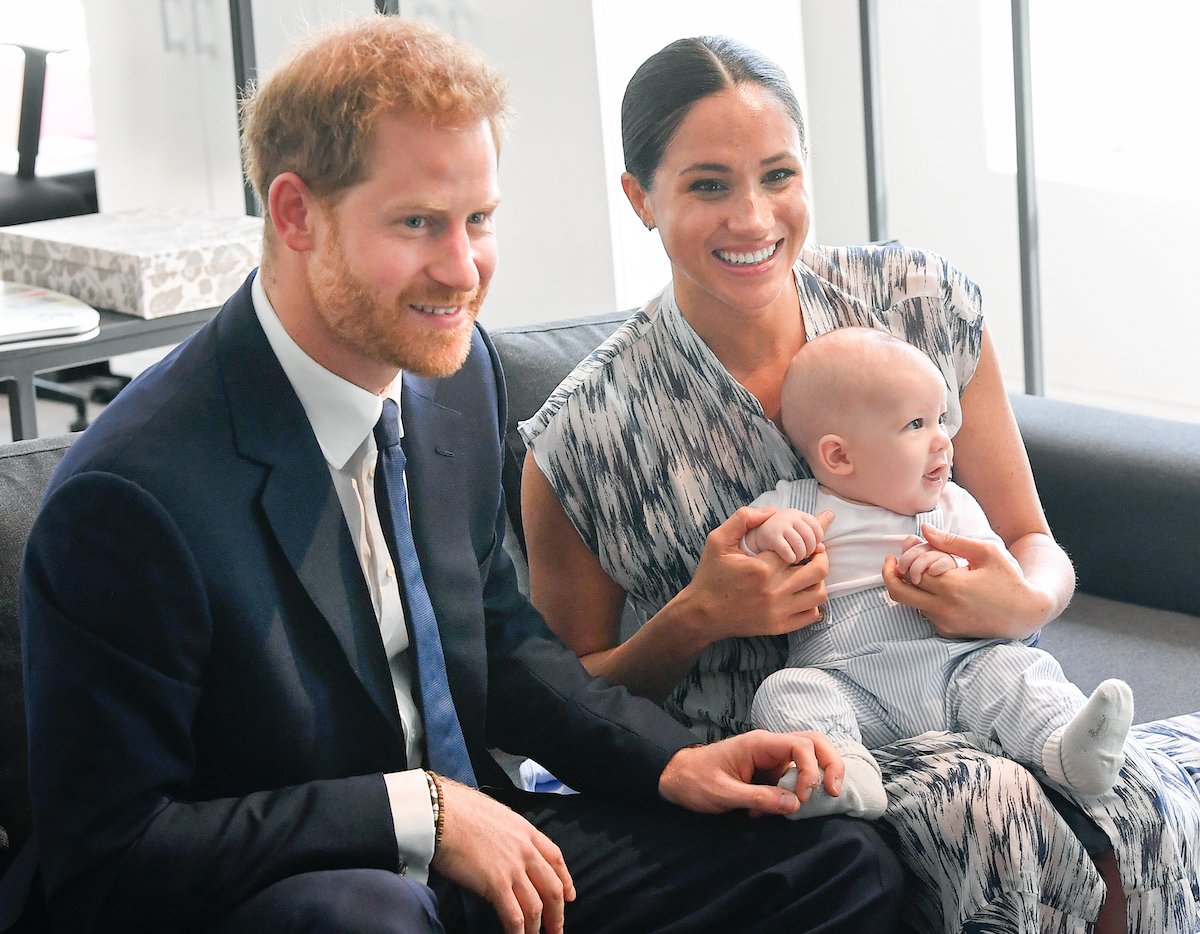 Meghan Markle hinted at her pregnancy during her privacy lawsuit
The happy news comes just one week after Meghan won her landmark court battle against the U.K. press. She had sued Mail on Sunday and Mail Online for publishing a private letter she wrote to her father, Thomas Markle, in 2018.
The Duchess' case was granted a summary judgement, which meant the case didn't go to trial. Had it not, she likely would have had to appear in court. And that court date is the hint we all missed.
Meghan's court date was reportedly set for Jan. 11, 2021, but in October 2020, her lawyers successfully argued to have it moved to Oct. 2021 due to "confidential grounds," according to Marie Claire. Based on Meghan's bump in her pregnancy photo and the timing of the court date being moved, it seems as though those "confidential grounds" was Meghan's pregnancy.
Sneaky, Meg!
Source: Read Full Article