Meghan, Duchess of Sussex and Prince Harry made it very clear in recent months that they needed a break from royal life, as well as Harry's family. They shocked the world when they announced that they were stepping down from their positions as working royals and moving to Canada part-time.
The Sussexes have been quite lowkey since their move to Canada, but now they are back in the UK for their final round of royal events before their exit becomes official. While they are in the UK, they will be attending a number of events and most importantly, meeting back up with Prince William and Kate, Duchess of Cambridge.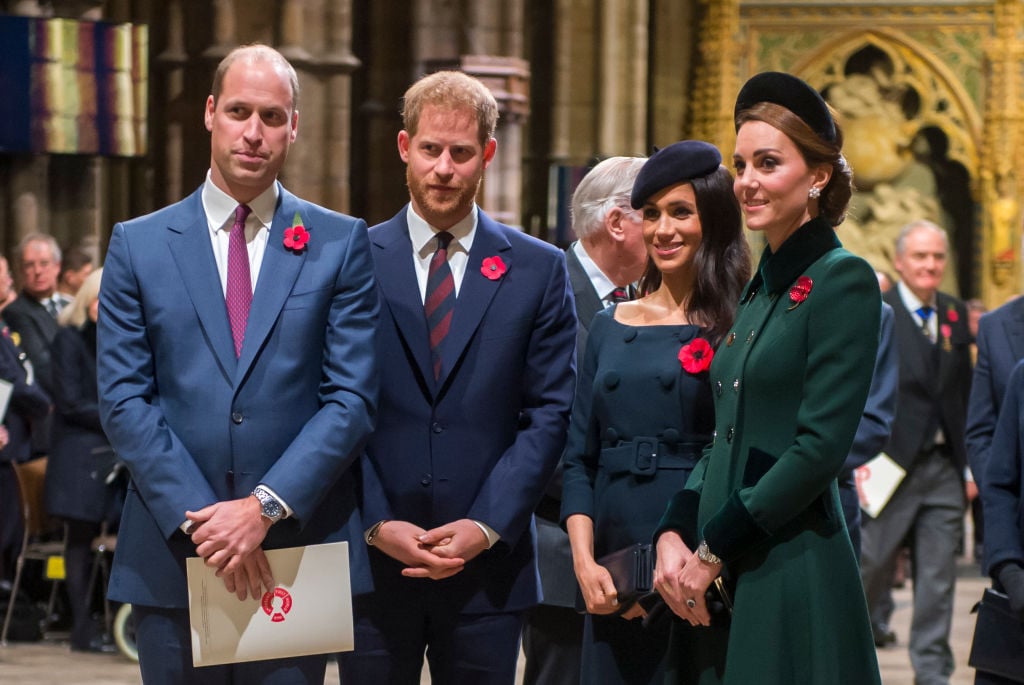 Prince Harry and Megan Markle step down
After a harrowing year of dealing with the press and all of the horrible things that they said about the couple, Harry and Meghan decided enough was enough and stepped out of the limelight. Originally, they wanted to work part-time for the Queen but unfortunately, that wasn't possible. So, a new plan was developed to allow them to live privately.
The structure of Megxit
The new structure will go into effect on Mar. 31.
"The Duke and Duchess will be spending their time in both the United Kingdom and North America," a spokesperson for the Sussexes said in a statement obtained by People. "In addition to continuing to work closely with their existing patronages as they build a plan for engagements in the U.K. and the Commonwealth throughout the year, The Duke and Duchess have also been undertaking meetings as part of their ongoing work to establish a new non-profit organization. The details of this new organization will be shared later in the year."
But this is really only a trial run for the royal family.
"As there is no precedent for this new model of working and eventual financial independence, the Royal Family and The Sussexes have agreed to an initial 12-month review to ensure the arrangement works for all parties," the spokesperson continued.
The fab four reunites
When Harry first got serious with Meghan, people were excited to see the couple hang out with Prince William and Kate. They were lovingly deemed the fab four. But over the years, reports started coming out that things were tense between the brothers. Harry and Meghan eventually split their household from the Cambridges.
Prince Harry even admitted to drifting apart from his brother in the documentary Harry and Meghan: An African Journey.
"We're certainly on different paths at the moment but I will always be there for him and, as I know, he will always be there for me," he said. "We don't see each other as much as we used to because we are so busy. But I love him dearly."
But he did say that most of the rumors were not true.
"And you know the majority of stuff is created out of nothing," he said. "But as brothers, you know, you have good days, you have bad days."
Hopefully, those bad days are behind them because Meghan and Harry will be reuniting with Kate and William on Monday, Mar. 9 for Commonwealth Day. Buckingham Palace has confirmed that the fab four willl be there along with Queen Elizabeth II and Prince Charles and Camilla, Duchess of Cornwall.
The brothers reportedly have been on better terms leading up to their reunion.
"The brothers don't hate each other as has been reported," a royal source told Entertainment Tonight. "They do talk."
Source: Read Full Article