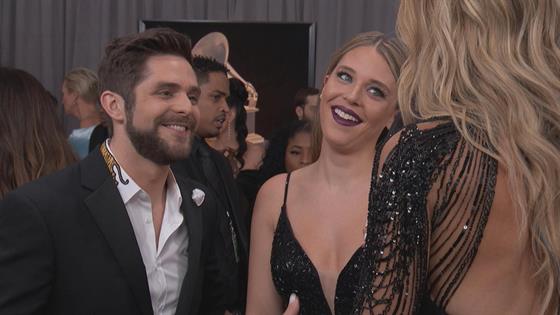 Thomas Rhett and his wife Lauren Akins appeared on Thursday's at-home edition of The Kelly Clarkson Show and told the story of 4-year-old daughter Willa Gray Akins' adoption.
Akins told Kelly Clarkson she had "always talked about adopting" her "whole life" and that her mom is adopted.
"I just thought it was really cool," she said. "We'd talked about it off and on, but it wasn't something that we had sat down and had, like, a full-on adoption conversation."
That conversation happened after Akins traveled to Uganda with the organization 147 Million Orphans in 2016 and met a baby girl. After posting a photo of the little one on social media and talking to her husband via FaceTime, Akins knew she had to find the child her "forever home."
"I was, like, so moved. I mean, the second I touched her, it was, like, electric," she recalled. "I was like, 'Oh my word. This little girl has just taken my heart.' I was like, 'Honey, we've gotta find her her forever home. Like, I know that's why I'm here is to get this girl to her home.'"
As Clarkson listened to the story, she started to cry.
"Oh my God. OK. You totally Oprah'ed me just now. I did my own makeup and this is not waterproof," the singer and host said while wiping away a tear. "It's so beautiful because I know that feeling. As a mama, you touch them and you hug them. It doesn't matter if it's yours or not. We're a blended family. You're like, this is my purpose. It's such a powerful thing."
Rhett also recalled talking to his wife after a concert and just knowing they had to bring the child home.
"I don't fully remember even saying it," the country crooner said. "It was, like, such a spiritual thing for me that it came out of my body. Then, literally two weeks after, we were having home assessments and talking to adoption agencies."
However, the process wasn't easy. Rhett and Akins spent months filing documents, traveling to Africa and taking all of the required steps. Then, in 2017, Akins announced she was pregnant. In an interview with People, Akins recalled traveling to Uganda near her third trimester and hoping to bring Willa home. However, she told the magazine the adoption wasn't finalized before she had to head back to the U.S. for a pregnancy check-up.
"I probably could have pushed it, but I just didn't want to think something could go wrong with my pregnancy," she told the publication. "It felt weird leaving one daughter and making sure the other one is okay. But I couldn't do it another way."
Akins' mother and father ended up bringing Willa to Nashville. The "Unforgettable" artist told People it felt like "Christmas Day" as they arrived at the airport.
Just a few months later, Akins gave birth to a baby girl named Ada James Akins, now 2. The couple also welcomed another bundle of joy, Lennon Love Akins, in February.
To see a few sweet photos of the family, check out the gallery.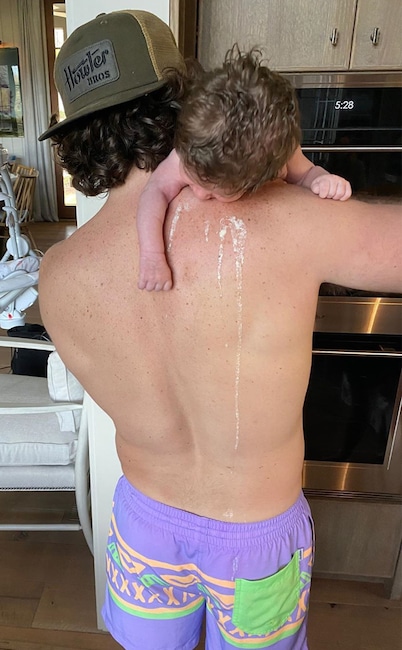 Instagram
Just Some Spit Up
"Everything's fine," he wrote alongside the image.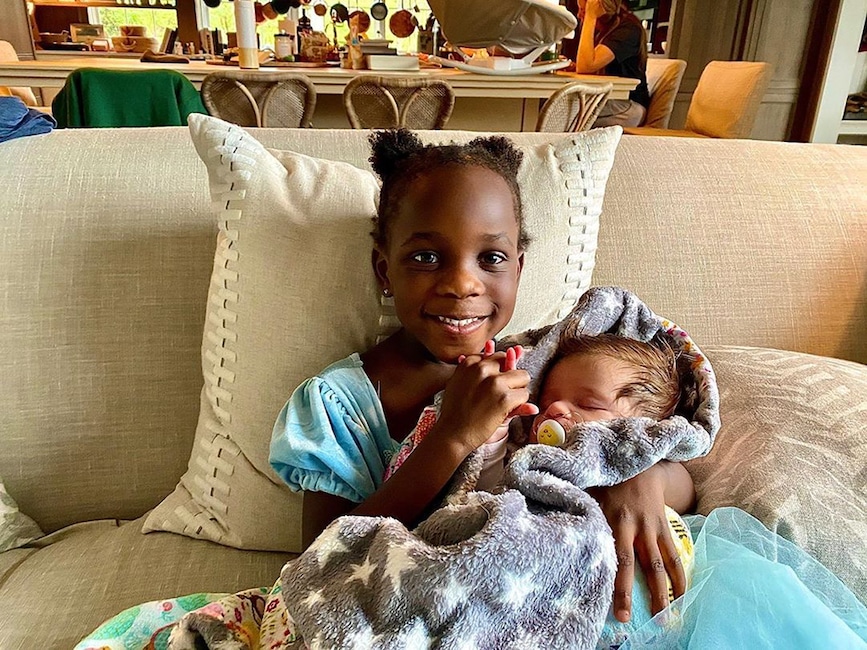 Instagram
Sweet Snuggles
"This is about the sweetest thing on the planet," the artist captioned the photo.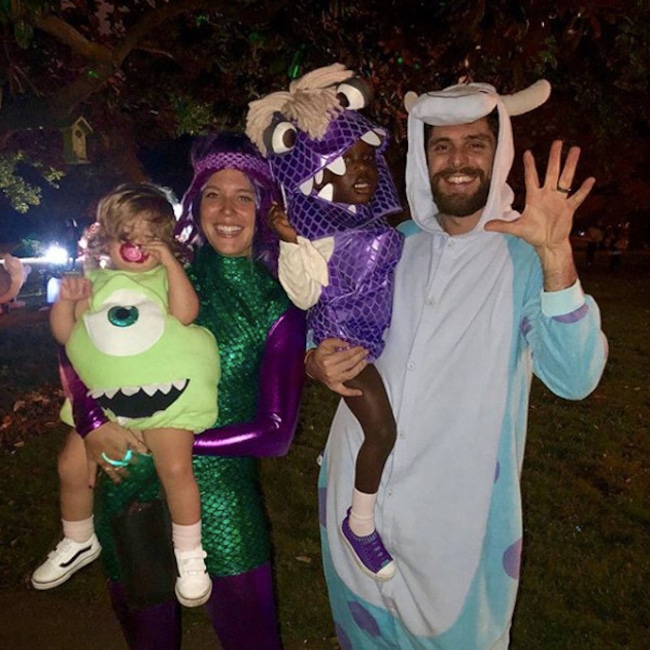 Instagram
Playing Dress Up
"We literally took a million photos," the singer said of their Halloween outing. "Getting Willa and Ada to smile at the same time was impossible but it was awesome! Monsters inc. for life."
Article continues below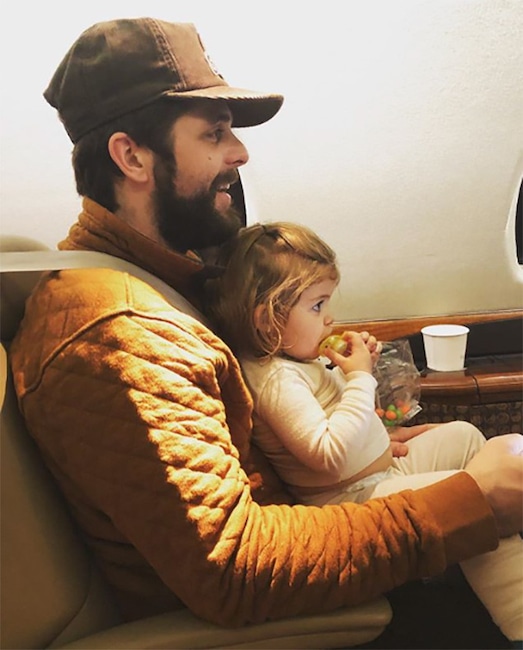 Instagram
Take a Seat
His daughter Ada looked very comfy while seated on her famous father's lap.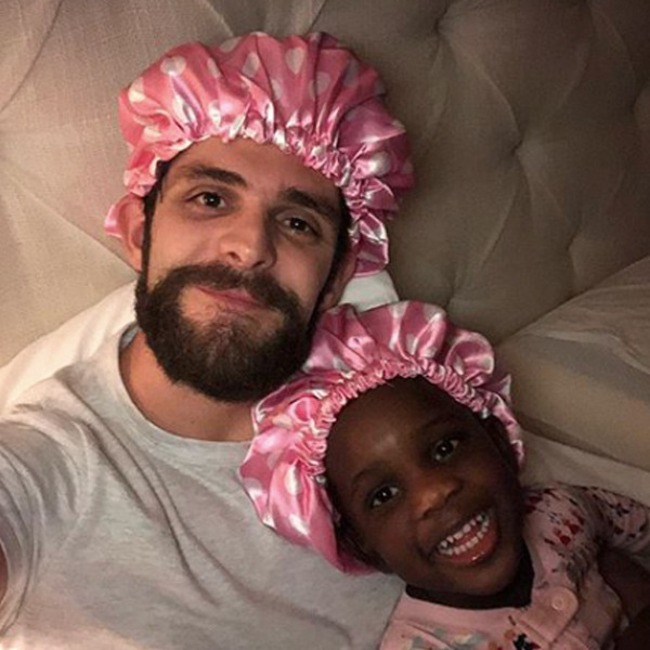 Instagram
Bedtime
"Just a little night cap," the star wrote of him and his daughter posing for a selfie in bed.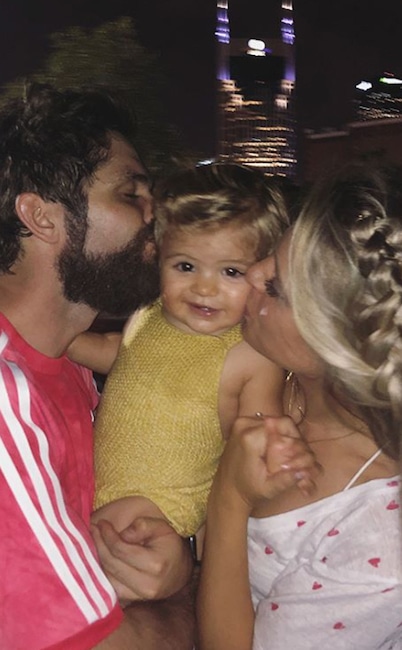 Instagram
Smooches
"Some late night/early bday kisses from me and daddy last night. You're welcome," gushed the country singer's proud wife to her Insta followers.
Article continues below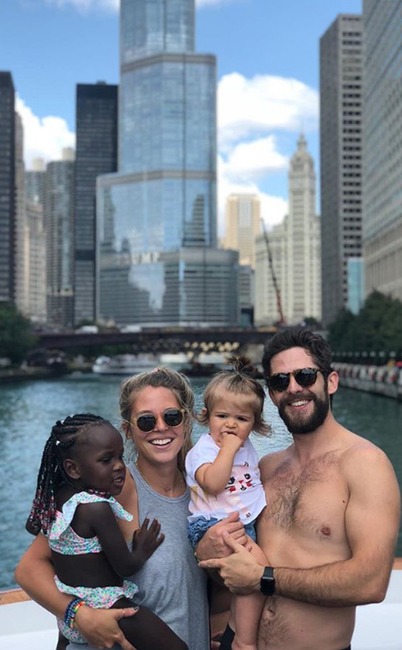 Instagram
Chicago Sunshine
"The perfect Chicago day," the Georgia-native wrote on Instagram during a trip to the Windy City in July.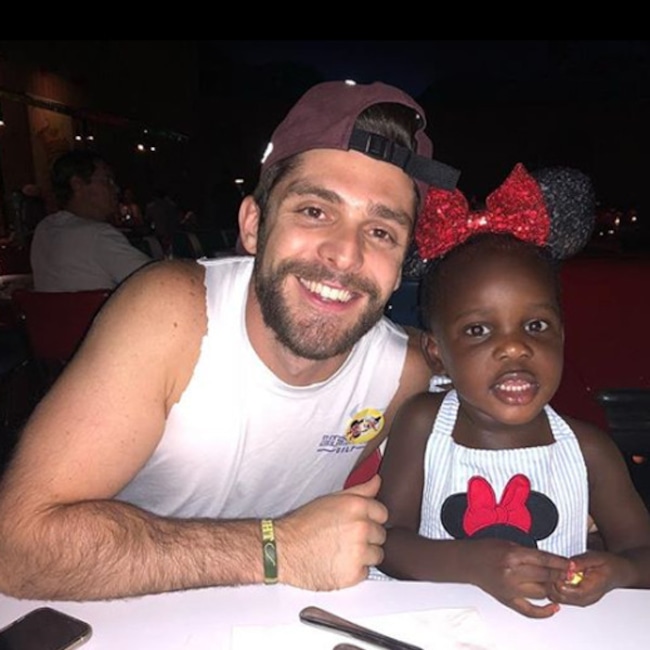 Instagram
Disney Dreamers
"Disney World with my girl," the country star shared on Instagram during a family getaway in June.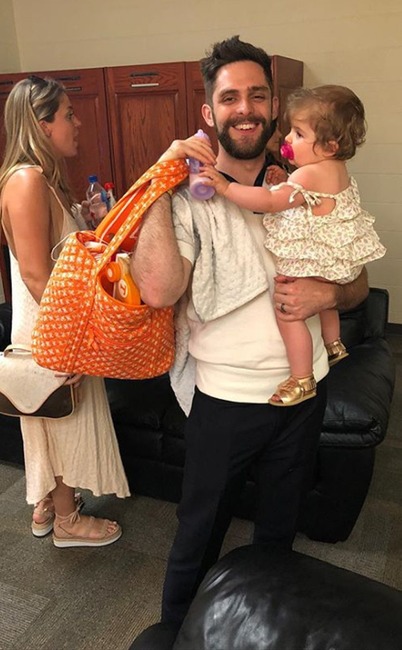 Instagram
Daddy Duties
"New normal," wrote the daddy-of-two on Instagram as he carried a bag of baby supplies in one hand and Ada James in the other.
Article continues below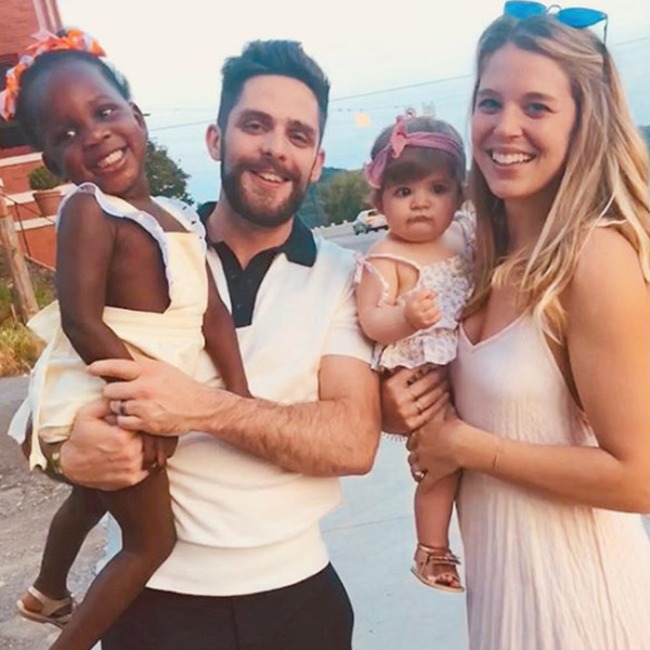 Instagram
Tennessee Cuties
"Brought our girls back to good ole rocky top today (and Willa Gray found her new favorite bows)," wrote the singer's glowing wife on Instagram during a trip to Knoxville, Tenn.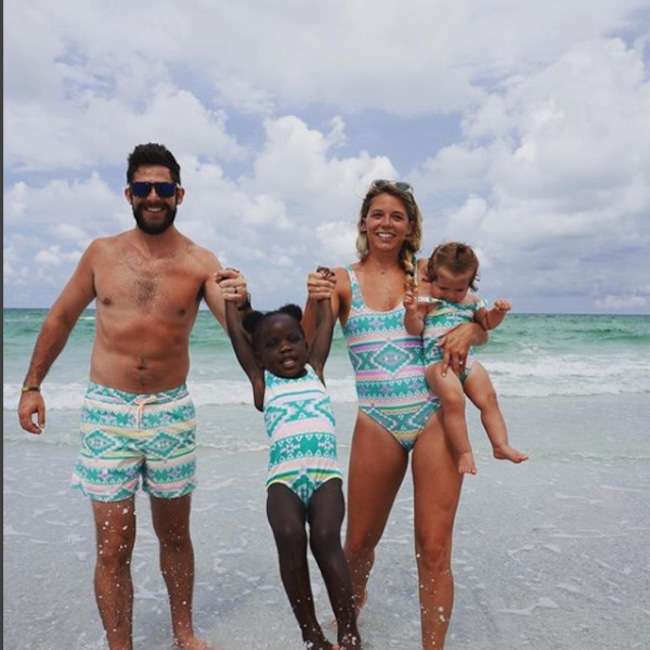 Instagram
Beachside Style
"Throwback to family vacation! Thanks to @chubbies for the amazing matching swim suits," the "Life Changes" singer shared on Instagram.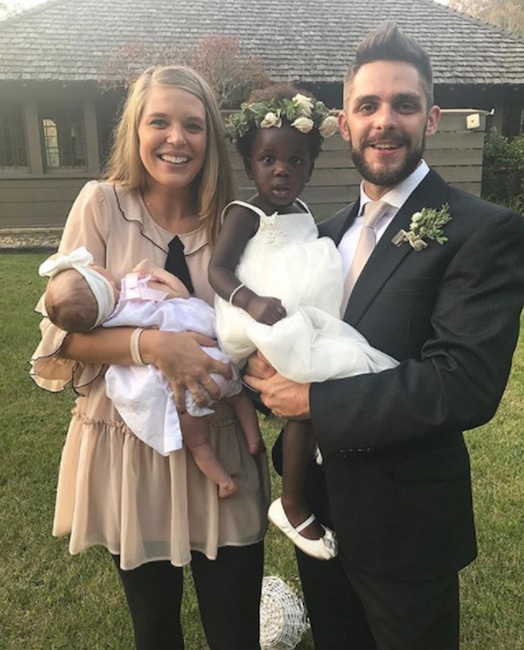 Instagram
Family Time
"Our happy (& tired, but mostly happy) little family," Lauren Akins wrote on Instagram. "(puppies not pictured but they're happy too)"
Article continues below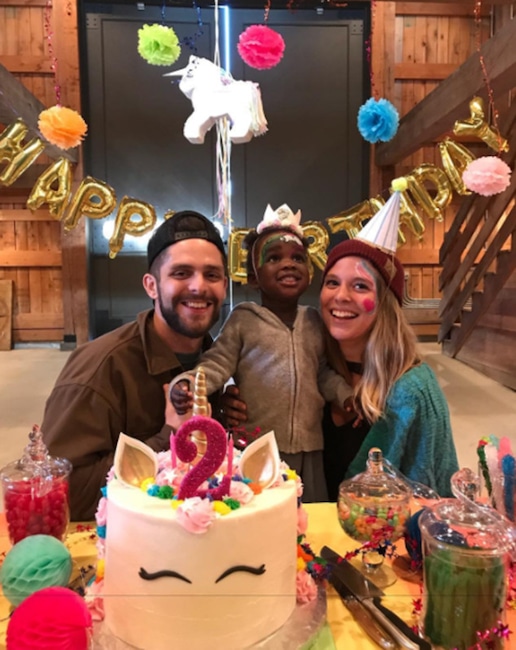 Instagram
Cheers
"I can't believe Willa Gray turns 2 this week!! Time goes by so fast," the proud parents shared on Instagram. "This was a unicorn themed party and I can see Willa wanting a horse in the near future."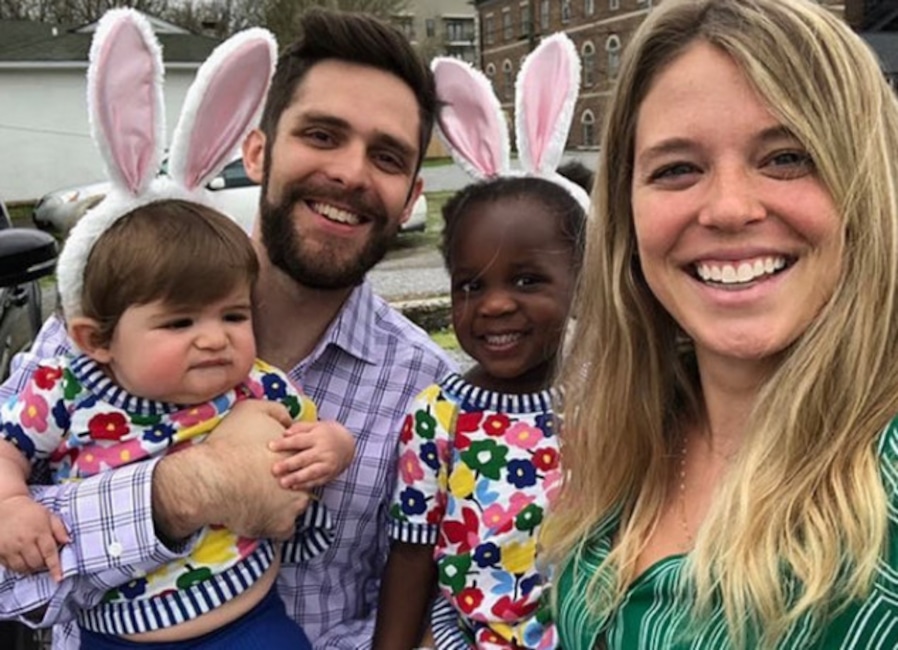 Instagram
Hoppy Times
Something tells us these kids got some pretty sweet presents for their first Easter.
Instagram
Bundle Up
The temperatures may be cold, but our hearts are warm after seeing this sweet family getaway memory.
Article continues below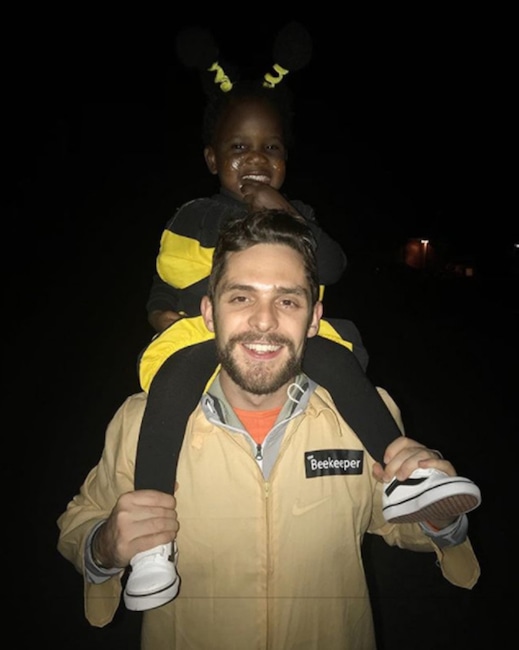 Instagram
Queen Bee
"Willa is just way too cute in her bumble bee outfit @laur_akins," the proud dad shared on Halloween night. We couldn't agree more!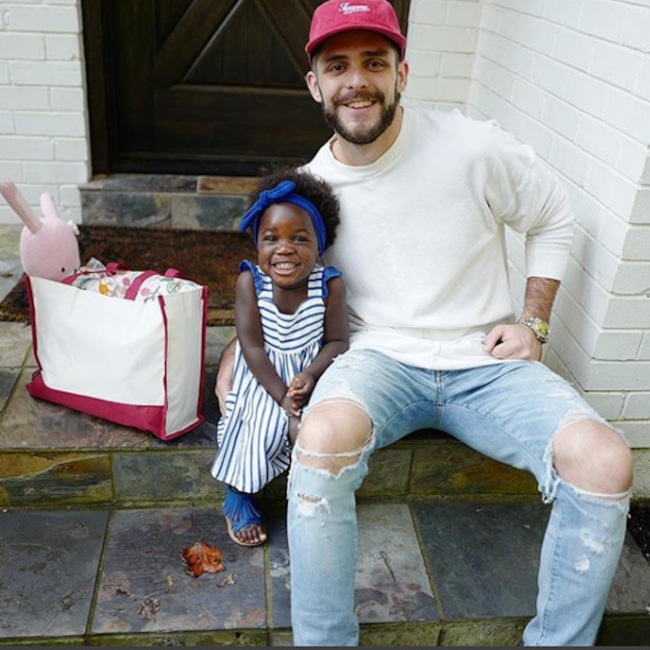 Instagram
Time for Class
"How we feel about Willa Gray's first official day of school," Lauren Akins shared on Instagram while documenting the adorable father-daughter moment.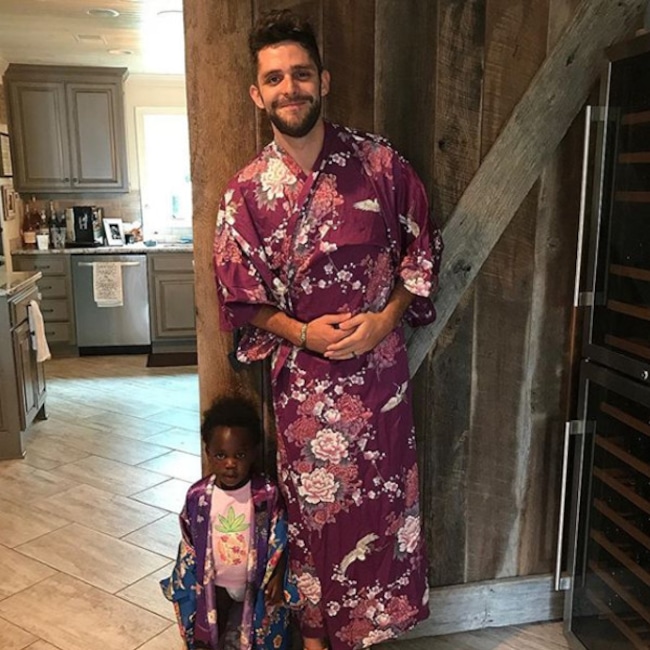 Instagram
How Do We Look?
"Thank you for the gifts from Japan @sophieholiday @julianbulian," Thomas Rhett wrote to his followers while showcasing matching outfits.
Article continues below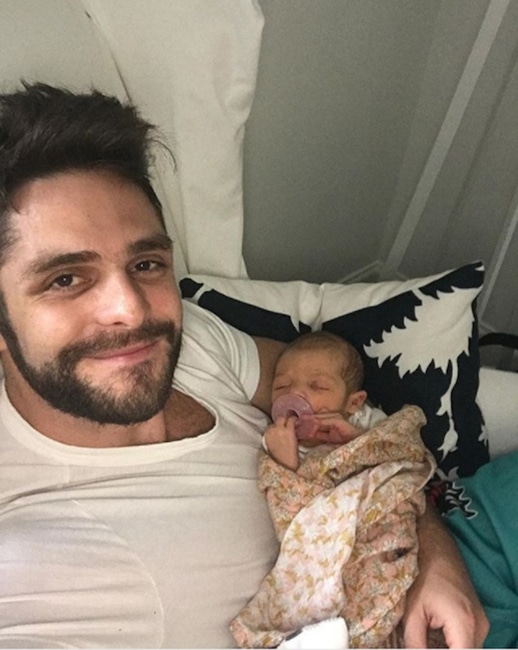 Instagram
Fatherly Love
"Getting the hang of it I think," the "Life Changes" singer shared with his followers in the first months of fatherhood.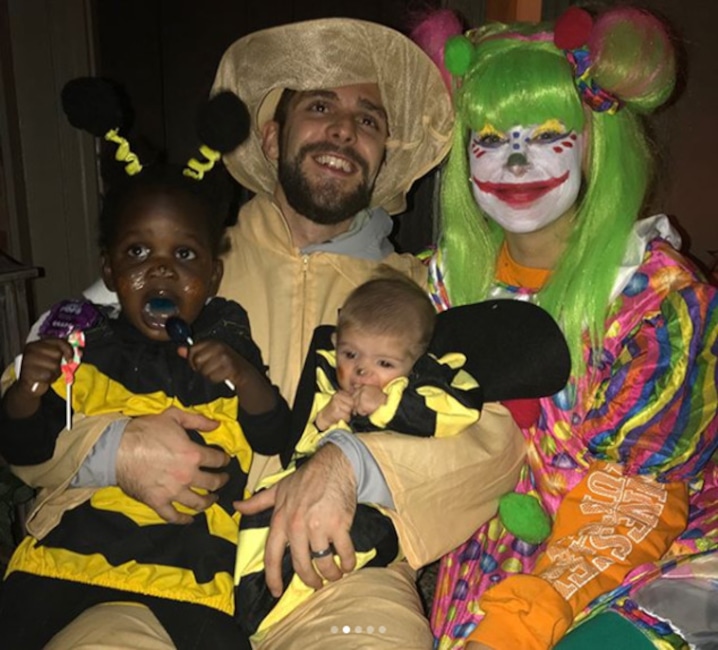 Instagram
Holiday Spirit
"Bee keeper & his little bees (plus a clown)," Lauren Akins shared on Instagram when celebrating the spooky holiday. "Happy Halloween!"
Also, watch the videos to see Rhett talk about the adoption and his life as a father of three.
Source: Read Full Article