Prince Harry and Meghan, Duchess of Sussex wrapped up their royal engagements and will make their official move away from the royal family March 31. With the couple leaving their royal duties behind, many fans have been focused on how Prince William and Catherine, Duchess of Cambridge have been handling the transition. One royal expert is very impressed with the Cambridges, most notably Kate.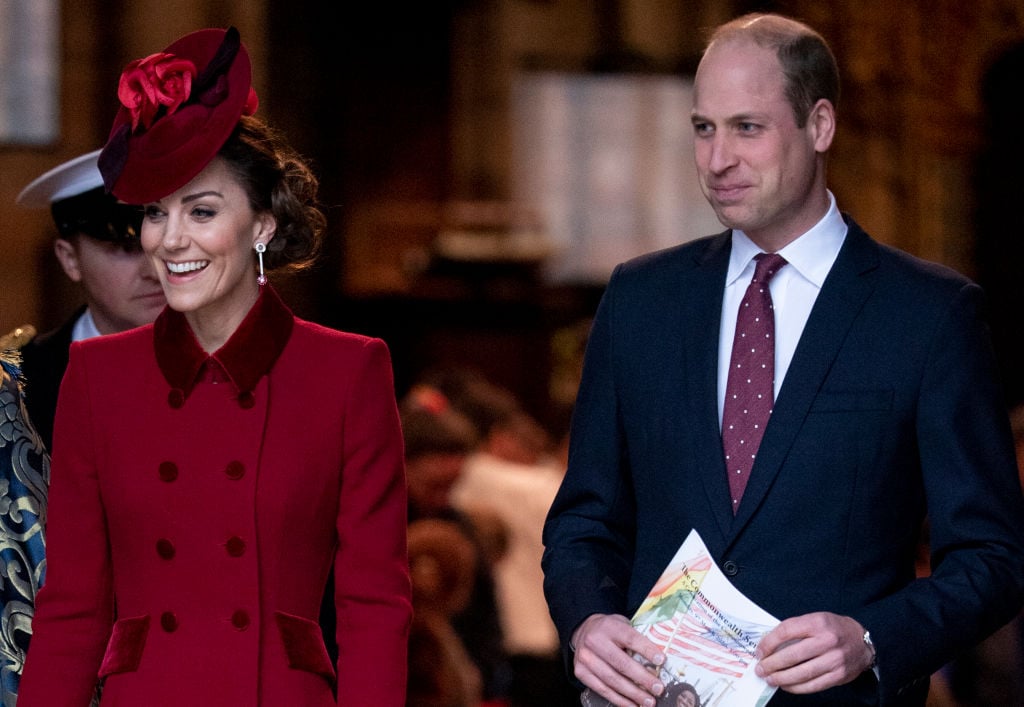 Prince Harry, Meghan, Prince William, and Kate reunited
As the Sussexes are on their way out, they had a handful of royal duties to wrap up, including attending the Commonwealth Day service, reuniting publicly with Prince William and Kate. It wasn't, however, the warmest moment, as many noticed there was tension between the couples.
A video showed Meghan mouthing "hi" and giving a small waveto Prince William and Kate, and Harry saying "hello" and smiling. The greetingdidn't appear to be returned, with body language expert Judi James sharing thetension between them.
"It wasn't the warm reunion that we were all hoping for,"James told The Mirror. "The tension in Harry's body language especially waspalpable. When Harry arrived, the minute he and Meghan had to drop hands,he immediately reached for his wedding ring which is a self comfort."
Of their greeting, James noted: "Harry and Meghan looked alot more genuinely cheerful, and Harry especially, threw a really affectionatesmile at Kate."
"As they took their seats Harry threw Kate an open-mouthedsmile and 'hello' of what looked like genuine pleasure and Meghan raised herbrows and smiled in an equally friendly ritual," she added.
Kate has shown she's in 'confident form'
The Cambridges have had to carry on despite the exit dramaand have handled things flawlessly. Royal commentator Omid Scobie is ratherimpressed with how Kate has shown immense confidence over the last few months.
"It is great to see the Duchess in confident form," Scobie noted during his HeirPod podcast. "I think we have been seeing a brand new Duchess of Cambridge 2.0 in the last few months."
He continued, sharing, "Shereally seems to be relishing the role now and really going from strength tostrength. It makes it all very exciting."
Scobie pointed to some of Kate's recent projects, explaining,"On the royal beat we do getvery caught up with what is going on behind palace doors and we are allfascinated by that. But it is also great when the work itself is interestingand that becomes the talking point."
He added, "For example,the recent engagements we have seen from Kate like doing the podcast."
Prince William is also winning rave reviews
The Cambridges rarely make a misstep, but their currentefforts aren't going unnoticed. While Kateis earning praise for showing a new confidence and strength, Prince William isalso grabbing some attention.
"Prince William was recently inNottinghamshire to speak about the importance of providing opportunities foryoung people in the world of business,"Scobie noted.
He added, "We saw himjump into a giant paving truck to help lay down some surface for roads. It wasunusual but I think it is great to see William willing to get his hands dirtyand involved."
Source: Read Full Article