Whitney Houston's self-titled debut album became one of the best-selling debuts of all time, selling over 22 million copies worldwide. The album generated three number one singles: "Saving All My Love For You," "How Will I Know," and a remake of "Greatest Love of All."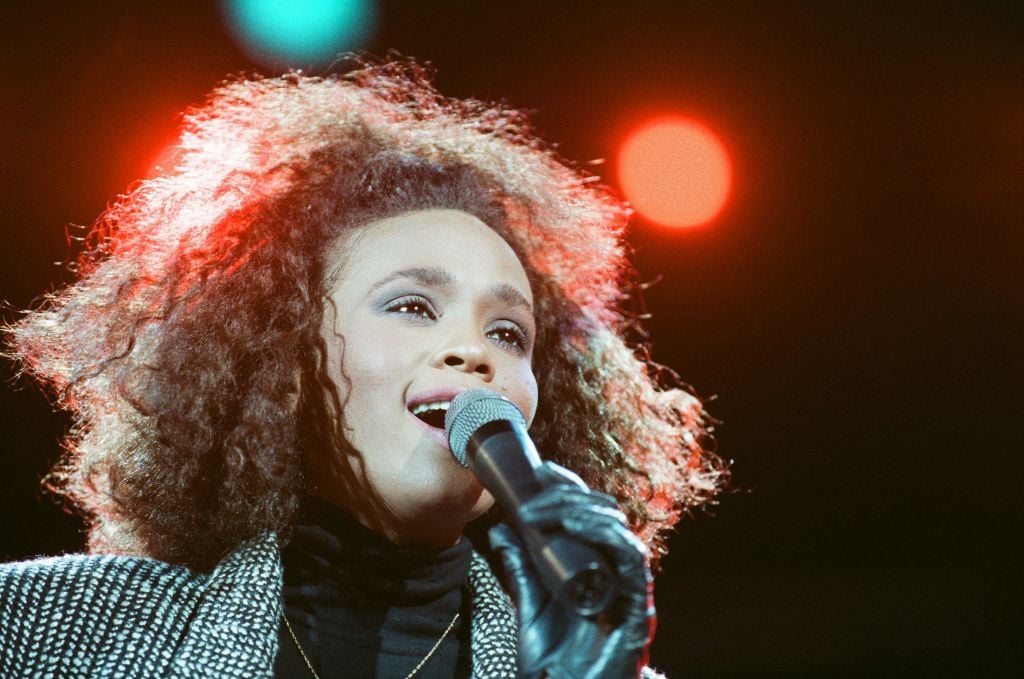 "Greatest Love of All" became a classic of Houston's and praised as one of her greatest vocal works. In honor of its 34th anniversary, her estate is gearing up for a special re-release ahead of her Rock & Roll Hall of Fame Induction. 
Whitney Houston's "Greatest Love of All" released in 1986
"The Greatest Love of All" had already been performed by several artists, including George Benson in 1977, prior to it making its way to Houston.
Prior to being signed by Artista Records, Houston's management put together a showcase in New York. Arista founder Clive Davis and Michael Masser, who wrote "The Greatest Love of All," attended and saw Houston perform the number that evening.
"She did backup singing and you could see she was a beautiful young girl. But then she stepped out and she did two solo numbers, one of which was the song "The Greatest Love of All," Davis recalled as reported by Gulf News in 2010. "Whitney sang the song with such fervor, with such a natural vocal gift, with such passion, that I was stunned. I knew really right then and there that this was a special talent and I was blown away by her. As I reflect back on this, I can relive the experience for the very first time. There was no hesitation. I wanted to sign Whitney."
The song was released in March 1986 and an instant favorite among music critics, with many calling the song the centerpiece of the album.
Houston's version reached number one on the Hot 100 chart and remained three weeks in 1986. It became her fourth hit, and third number 1 single from her debut album. "The Greatest Love of All" is Houston's second-longest stay at the top the Billboard 100, behind 1992's "I Will Always Love You." 
Whitney Houston's estate released updated "Greatest Love of All" music video and new vinyl of her debut album
Houston often said that "The Greatest Love Of All" was her favorite song that she ever recorded and loved to perform. The single helped sell more albums. The album eventually topped the Billboard 200 where it stayed at the number one spot for 14 weeks.
The video for "Greatest Love of All" was filmed at the famed Apollo Theater in the Harlem section of New York City. In honor is its anniversary a remastered HD version of the video was released on Valentine's Day of 2020.
To celebrate the album's anniversary, the Houston estate is releasing a special two-LP color vinyl edition, featuring complete a hard-cover photo and lyric book.
The 32-page hard-cover book will include exclusive interviews and personal essays from Houston's manager/estate executor Pat Houston, songwriter/producer Narada Michael Walden, songwriter La Forrest "La La" Cope and other collaborators Houston worked with on the '85 album, according to Billboard.
The new album will be released on May 1, just one day before Houston's May 2 induction into the Rock & Roll Hall of Fame.
Source: Read Full Article