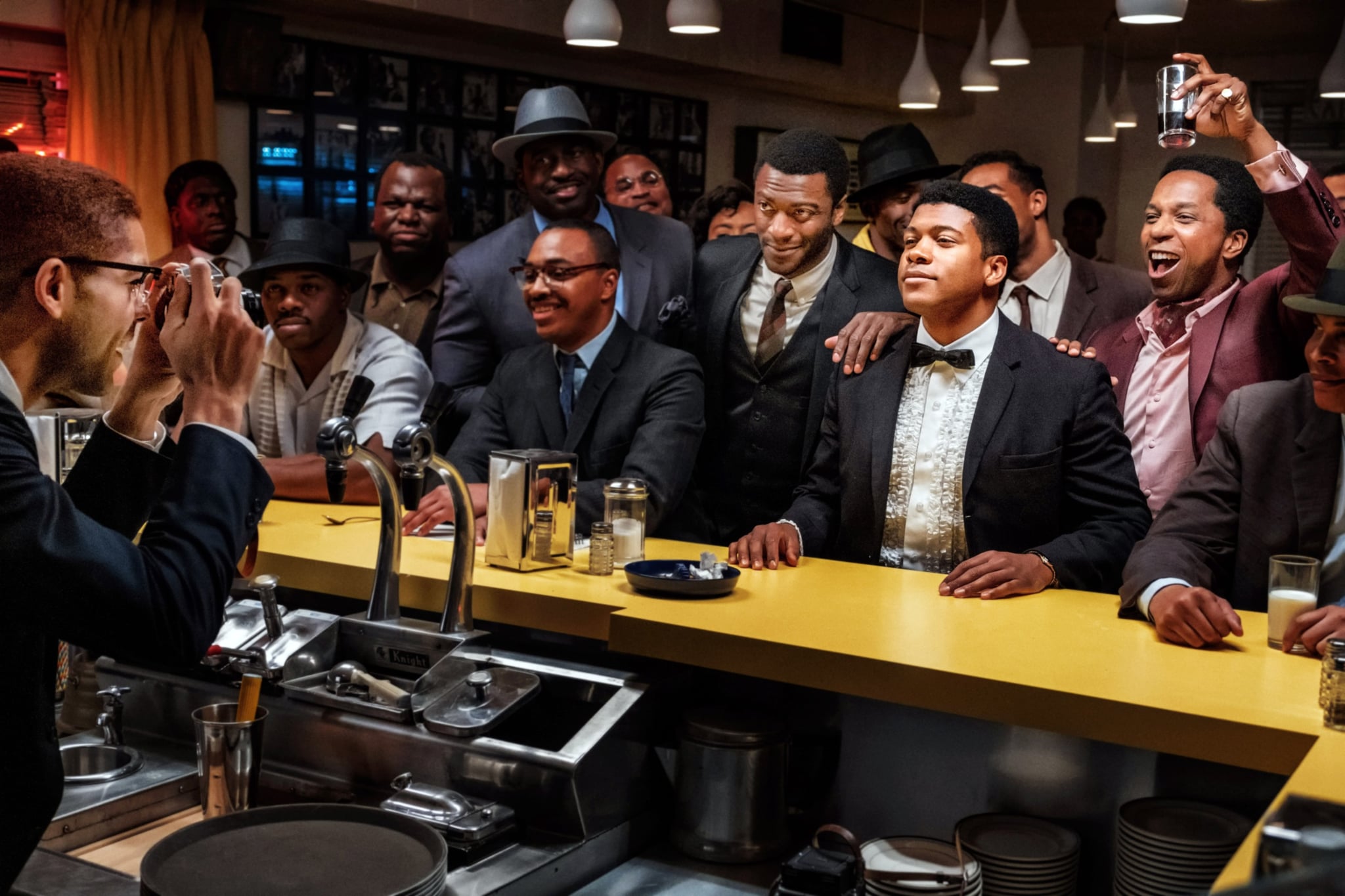 Films with historical relevance often depict Black pain as the singular monolith, but Amazon Prime Video's, One Night in Miami, directed by Regina King, flips the script, choosing to focus on the friendship and brotherhood between Black men during the tumultuous 1960s at the height of the Civil Rights Movement. One Night in Miami speaks truth to power on the importance of featuring the beauty and grace of Black joy.
Inspired by true events, One Night in Miami documents the infamous, destined meet-up of Muhammad Ali (Cassius Clay), Jim Brown, Sam Cooke, and Malcolm X on February 25th, 1964. In a delicate balance between fiction and non-fiction, the four men assemble in a hotel room after Cassius Clay's victory over Sonny Liston for an evening of celebration filled with candid conversation, disagreement, and optimism between these iconic figures. Legends in their own right, who were pioneers as activists, athletes, and artists, the four share the impact of systemic racism and injustice on Black America during this pivotal time in history. Although the journey of each man differs, their experiences as Black men are palpable, where they each share through their individual lens their hopes, dreams, and fears of being Black in America.
What makes One Night in Miami different from other films chronicling the Civil Rights Movement is that even though this seminal moment is the backdrop of the film, it chooses to highlight the joy of the brotherhood between these men, despite the daunting reality of the racial plight of the 1960s. The dialogue of the film includes moments in which the men are laughing together, while also challenging each other to do more in their sphere of influence, while also supporting each other — all things at the core of strong friendships.
One of the most powerful scenes in the film is when Malcolm X (Kingsley Ben-Adir) and Jim Brown (Aldis Hodge) reflect on their legacies, and are moved to tears. This emotional moment is monumental, as Black men are rarely portrayed as having or showing emotion, and this moment humanizes their shared experience as Black men, leaders, friends and fathers, who lean on each other for support and guidance. Often, the story of Black protagonists in film is painted as a story of constant strife and struggle, with stories of enslavement and segregation. This oversaturated narrative leaves no room for the dimensionality of Black existence: joy and struggle can coexist, just as they do for the four Black icons in the film.
One Night in Miami exemplifies the importance of amplifying Black joy on screen. Black joy is a celebration of our triumph and resilience that changed the world. Black joy is a reflection of faith, love, and hope our community has to weather any storm. This Black History Month, as we acknowledge the contributions of the giants whose shoulders we stand upon, my hope is that we don't forget to honor and revere Black joy. As in One Night in Miami, it is the joyous brotherhood expressed between Muhammad Ali, Malcolm X, Jim Brown, and Sam Cooke that I will choose to remember, not their pain.
Source: Read Full Article