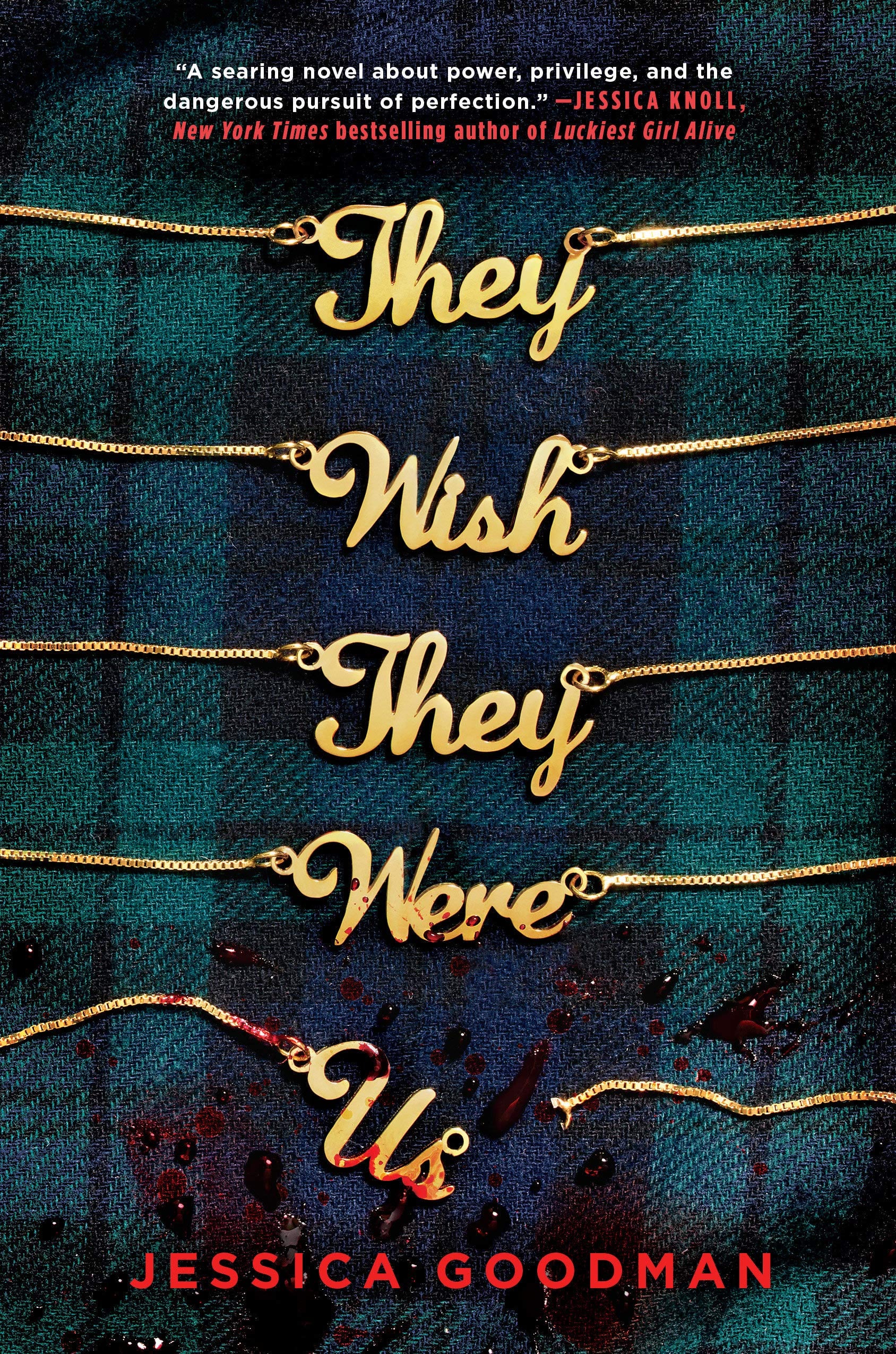 They Wish They Were Us, the debut novel by Cosmopolitan editor Jessica Goodman, puts a deadly spin the classic trope of the elite high school It crowd. The school's secret society, known as The Players, get away with everything — including murder. This book, which is being adapted for TV and starring Sydney Sweeney and Halsey, takes you on a journey to find out who murdered whom and why, and if being a part of The Players is really worth it. Get all the details on the book before it becomes The Players Table on TV and see how the original story goes.
The Players
At Gold Coast Prep, only a select few are chosen to be part of The Players. It's a secret club of sorts, and each year, a new class of eight freshmen are inducted. They don't just get to walk in, though. They spend their entire freshman year doing "pops" or tasks that include favors for the upperclassmen or generally embarrassing obstacles. Jill Newman, the main character, is lucky enough to be tapped her freshman year, along with her best friend, Shaila Arnold.
Over the course of the year, they engage in a number of dangerous and infuriating (for the reader) pops to prove they're worthy of being a Player. However, at the end of their freshman year, Shaila winds up dead, seemingly murdered by her boyfriend, Graham Calloway. He's coerced into confessing and is locked up in a juvenile detention center.
Fast forward to Jill's senior year, and that's where the story takes place. Jill and her class are running The Players now, and her freshman brother, Jared, is on the list of incoming Players.
Jill and Adam
Jill has a major crush on Adam, who's a senior while she's a freshman. The two grow close when Adam starts tutoring Jared at their house, but Adam largely ignores Jill at school She holds out hope on her crush all through freshman year — despite the fact that Adam is dating Rachel Calloway — but the two just stay friends. After he graduates, he goes off to Brown, where Jill hopes to also go after high school. They stay close, and she's certain that once she gets to Brown they'll be together.
Shaila's Murder
Partway through Jill's senior year, she finds herself in touch with Rachel (Adam's high school girlfriend and Graham's sister). Rachel's convinced Graham didn't actually kill Shaila and she's determined to find out who did. Together, Jill and Rachel try to find the truth. In the process, Jill quits The Players because she can't stand the power trip the group is on and is upset by seeing her brother change into an arrogant person she doesn't recognize.
Jill and Rachel think they discover that Shaila was having an affair with one of the teachers at the high school, but it turns out to be wrong. They do know, though, that she was cheating on Graham. They visit another one of Shaila's old friends who gives them more details on what she knows about the guy Shaila was dating, and it's the fact that the mystery guy gave Shaila a pair of diamond earrings that makes the whole mystery come together.
So Who Did It?
Adam calls Jill to come over while he's going through a tough time, and while she's at his house, she discovers a pair of diamond earrings in a box in his nightstand. Alarmed, she leaves the house and tells Rachel that she thinks Adam did it. Jill and Rachel trap Adam into confessing the truth. He and Shaila were casually dating when things turned sour. She refused the diamond earrings and told Adam that fateful night that she was done with him. He pushed Shaila, and she fell and hit her head. He panicked and sent a drunk Graham to find her, but she was already dead. Graham was coerced into confessing and no one ever questioned the situation.
Graham's exonerated and Adam is taken in for the crime he thought he got away with. At the last party of the year, the senior class of Players burns the playbook, calling for an end to The Players — and all the horrible behavior it caused — for good.
Source: Read Full Article