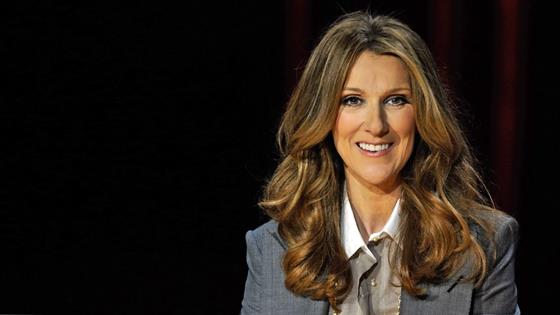 Ready to feel good? Don't worry, we've got the goods and we're sharing them with you.
In this week's Feel Good Friday, we've got six offerings that are sure to put a smile on your face, starting with a little boy who dressed up as his favorite person for a special day at school and who he picked will probably cause you to tear up.
In another heartwarming story that might make you emotional, a young pet put itself in harm's way to protect a family member against armed intruders, and a group of New Jersey dads decided to take to the mat to show their cheerleader daughters just how much they support them.
Celebrities also got in on the feel good action, with superstar Taylor Swift showing her support for Nashville in a massive way and one legendary Star Wars actor making a young fan's dream come true when he connected with her after a massive surgery.
Here are six stories sure to start your weekend off on a positive note…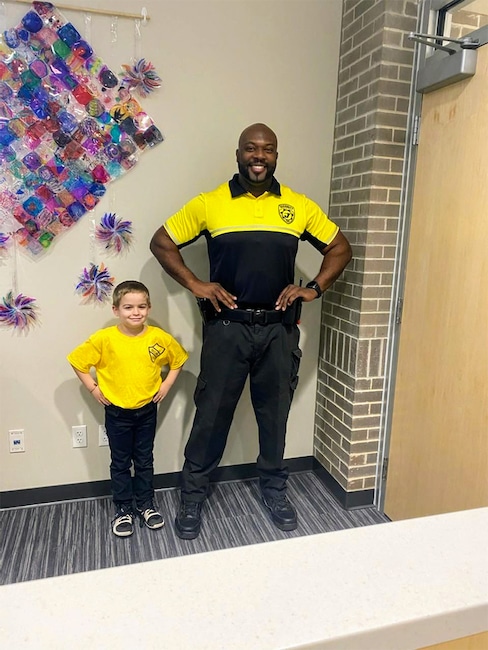 Facebook / Jacksonville North Pulaski School District
Favorite Person Day Surprise
When it came time to pick someone to dress as for his elementary school's "Dress As Your Favorite Person Day," kindergartener Easton Blocker immediately picked Officer Jeffrey Cross, his favorite security guard at school who helps keep him safe every morning on the way to school.
A photo of the two wearing similar yellow and black outfits was posted on the Jacksonville North Pulaski School District's Facebook page. Cross' shirt says "Security" in the back, while Easton's reads, "Junior Security."
"From day one, he has always had a fascination with Officer Cross," Easton's mom Lauryn, who made the adorable shirt, told CBS affiliate WTHV. "That shirt is probably going to stick with him forever. It means a lot to him."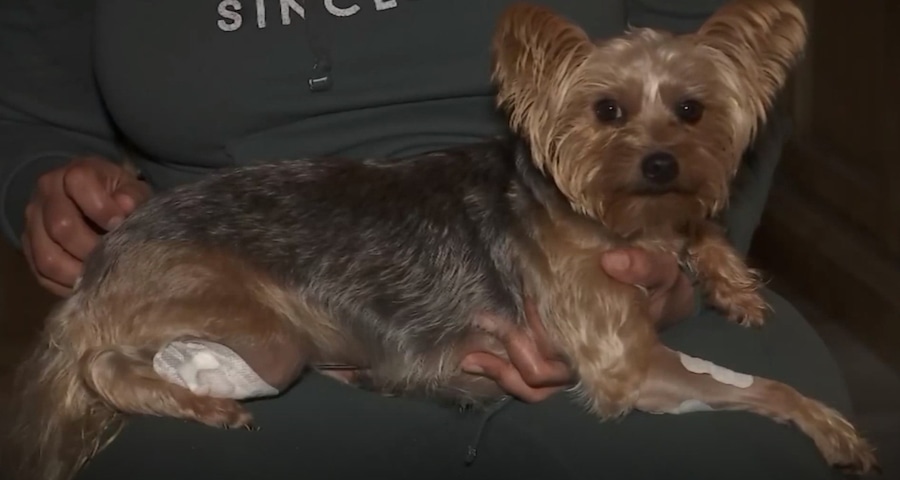 CNN Newssource
It's Not the Size of the Dog in the Fight…
A two-year-old family dog named Starla ended up saying a young girl's life when she went after a pair of armed robbers who attempted to break into their Georgia home, even continuing to stop them when she was shot twice.
The Yorkshire terrier continued to distract the pair of robbers despite being shot by one of the two men her front and hind legs as the niece of Dion Ewing, the man who owns the home, was able to escape.
"This little thing right here. It's just like a little guard dog," Ewing explained to WGCL. The two men ultimately ran away, and Starla is healing from her injuries.

@OpenBionics
The Force Is With Her
After raising almost $14,000 on social media, 11-year-old Bella Tadlock became the first person in the United States to receive an advanced multi-grip arm in the style of her favorite movie character: Star Wars' R2-D2.
And one of the film's stars Mark Hamill became a fan of Bella's, going on to Skype with the student who was able to show off her the creation to Luke Skywalker himself.
"So now I heard you're a Star Wars fan but I have to tell you I'm a big fan of yours. I'm so proud of you," Mark told Bella. "So happy that you were able to have this happen for you."
Article continues below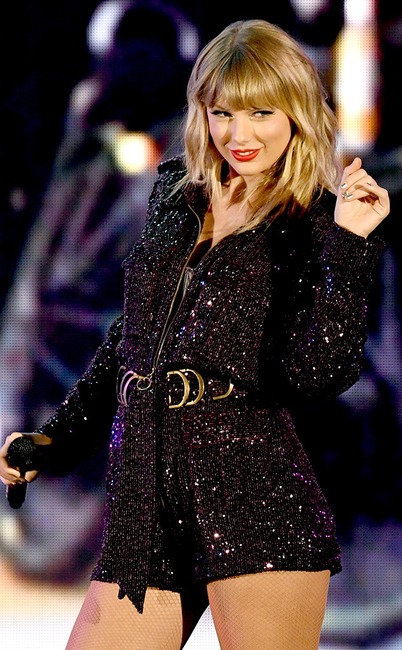 Kevin Winter/Getty Images for RADIO.COM
Country Strong
After violent tornadoes swept through the middle of Tennessee, becoming the second-deadliest tornado event in state history with at least 24 deaths reported, some of Nashville's biggest names came out to support all those affected.
E! News learned Taylor Swift donated $1 million to the Middle Tennessee Emergency Response Fund, and took to Instagram to encourage her fans to help out in any way they can. "Nashville is my home and the fact that so many people have lost their homes and so much more in Middle Tennessee is devastating to me," Taylor shared on Instagram Stories.
Other stars to make donations include Dan + Shay, Dierks Bentley, whose drummer Steve Misamore lost his home in the tornadoes, and Chris Young, with Cole Swindell donating all the sales from his concert's merch sales.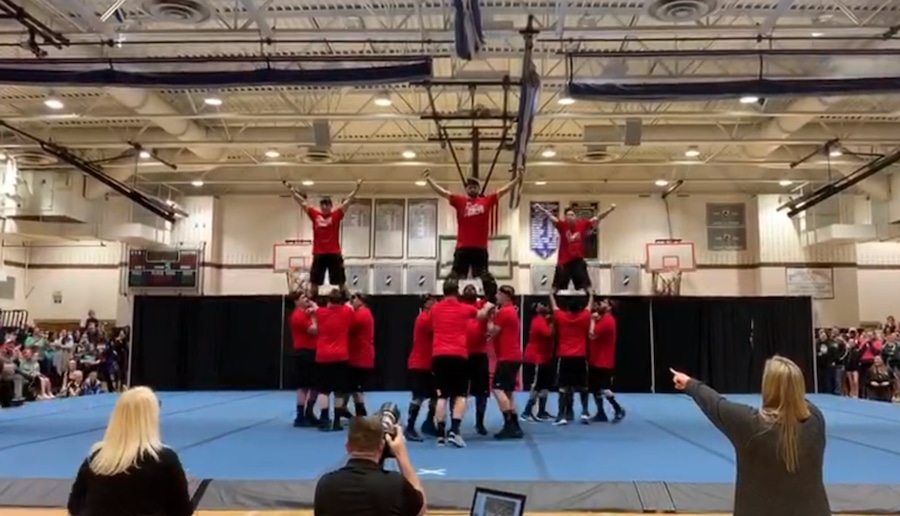 Facebook/Linden-Boro Chargers Cheereadling
Cheer Dads
Watch out, Jerry and La'Darius, these New Jersey dads are coming to make mat! OK, not really, but a group of fathers, who are known as the Daddy Bolts from Linden-Boro Chargers Cheerleading, went viral this week after a video of their routine at Timber Creek Regional High School in Camden County for the Spirit Extreme Pot of Gold Classic hit the web.
The dads came together to practice the routine six times prior to their big performance because they wanted to support their cheerleading daughters.
"You can't say 'no' because it's for the kids," Amit Darji, one of the fathers, told NBC10 Philadelphia. "You want to empower the girls." And like the Navarro team on Cheer, they formed a unique bond in the process, with dad Darnell Rippey explaining, "Now we're like a brotherhood. We're a family too."
Netlfix, are you listening?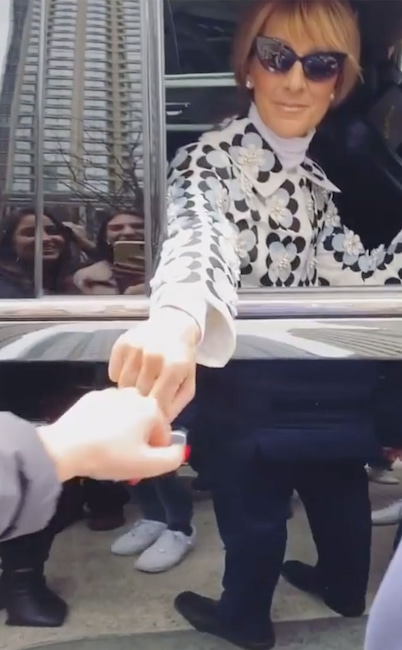 Instagram/@musicbyfreida
Your Heart Will Sing On
Queen Celine proved just how much she loves her fans during a recent outing in New York City when her self-professed superfan, Frieda Solomon, who is a singer herself, delivered an impromptu rendition of her song "I Surrender" while she was getting in a car.
As Frieda began singing the hit song to the icon, Celine asked her driver to stop the car and attentively listened to the a capella performance. Impressed by her voice, the "Ashes" songstress flashed Frieda a smile and gave her a fist bump.The moment meant everything to Frieda.
"[She said], 'Thank you for singing to me.,'" Fried exclusively told E! News of her moment with her role model. "I responded with, 'Thank you for singing to me my whole life.' And then I cried," adding, "I can't believe I got a moment like that in my life."
Article continues below
Watch E! News weekday mornings at 7 a.m.!
Source: Read Full Article