Watch out! This post contains spoilers.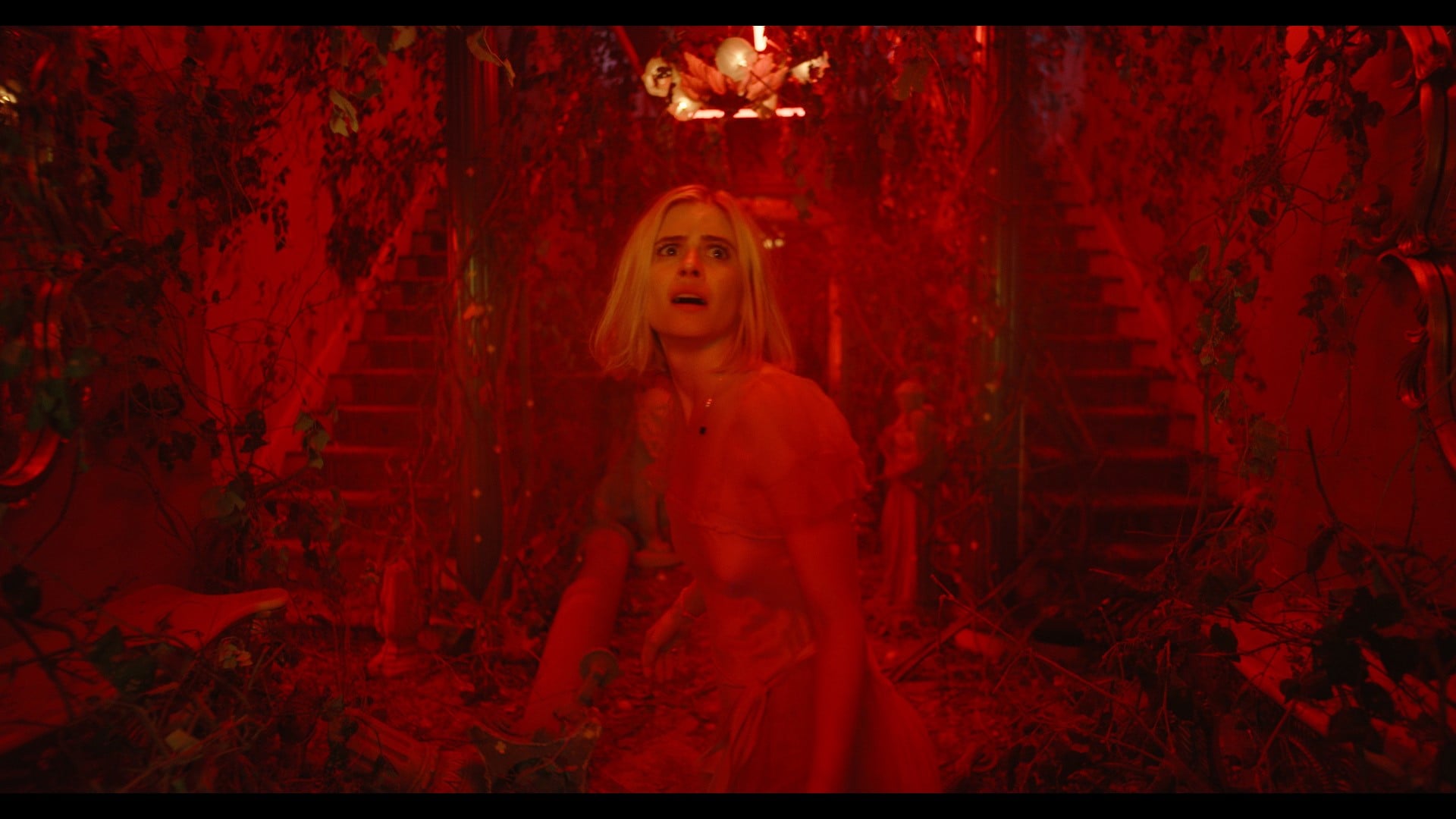 Greenbelt Films
Carlson Young's directorial debut The Blazing World, which premieres at the Sundance Film Festival on Jan. 31, serves as a full-circle moment for the 30-year-old. "I had my first job ever in Austin," she told POPSUGAR. "So to bring it back there [while filming] and legitimately go back to my roots is not only very fitting for the film but was a really beautiful thing." Young got her start on the Disney Channel in 2007, and since then, she is best known for her roles on Key & Peele, Emily in Paris, and MTV's Scream. The Blazing World once again sees Young delving into the world of horror she became so familiar with during her stint as "scream queen" Brooke Maddox on the hit MTV show.
When it came to making the jump from actor to director, Young was more than ready for the challenge. "I've been acting for a long time, so I felt like I had enough on-set experience as an actor to be able to do both," she shared. "I really enjoy directing myself because I understand what I'm looking for and I know the sort of energy points I want to hit in a performance." Young added with a laugh, "It's a lot of hats to wear, but I personally love doing all three."
Taking its name from Margaret Cavendish's 1666 utopian novel, Young's version — which she wrote, starred in, and directed — isn't an adaptation per se. "The film does not resemble Cavendish's book necessarily, but I was very inspired by her as a woman. Particularly her world-building and imagination, especially during that time," she revealed. "I was inspired to take Margaret Cavendish's Blazing World more symbolically and personalize that experience for this character. Obviously, my Margaret's fantasy world is a reflection of trauma, which seemed interesting to me in 2021." The trauma Young's Margaret deals with stems from an incident in her childhood, where her twin sister drowned while her parents fought. Decades after the fact, Margaret still hasn't found a way to truly grieve or move on.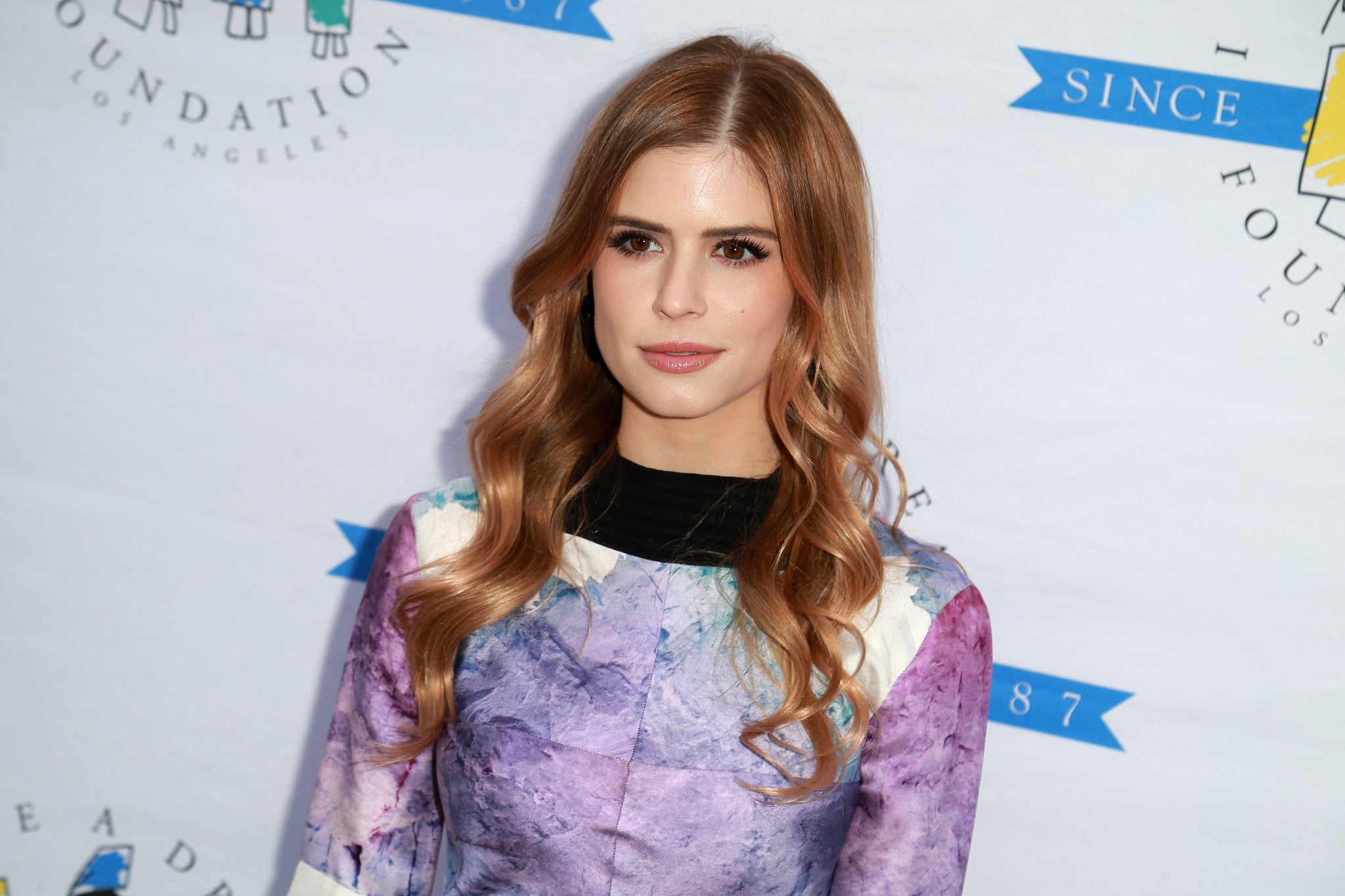 Image Source: Getty / Leon Bennett
At the beginning of the film, it's clear that Margaret is ready to end it all after years of self-medicating and failing to find peace. She seemingly decides against it and it's then that her descent into the other world begins, with us eventually realizing nothing is as it seems. "I was really interested by the idea of retracing old, broken neural pathways. Before Margaret goes to end it all, she is given a chance as her brain is literally losing oxygen under the water to retrace this broken neural pathway," she stated. "I personally intended the end of the movie to be her self-repairing that particular pathway, which is the pathway of the mother, the father, and the home that she grew up in. When she goes back home in that last scene, it's meant to be a reframing of that initial traumatic memory."
In a sense, nearly everything we see on screen is a dream. Margaret's familiar world is turned on its head, and in doing so, Young crafts a surrealist vision reminiscent of the Dario Argento horror from the '70s. "I've always been inspired by elegant, stylized horror, like Hitchcock. Also '70s Giallo horror, visually, has been extremely inspiring for me," she explained. "I had also been watching a lot of Ingmar Bergman films over the years, and I was always really inspired by his quiet storytelling. I love the way that he's so honest about the way he depicts the family."
While Young as Margaret is the focus of the film, she wouldn't be the tortured soul she is without her parents, played expertly by Dermot Mulroney and Vinessa Shaw. "Dermot and Vanessa and Udo [Kier] are just actors that I respect, and so there was a level of intimidation that I had going into working with them. But they're incredible people and actors, and I think that their performances in this are really extraordinary," she shared. "I wrote the role [of Lained] for Udo Kier, so when his manager called and said that he was into the script and wanted to do it, I was elated." Kier is best known for his work with revolutionary directors like Lars von Trier, Gus van Sant, Werner Herzog, and of course, Dario Argento. Not only did Young get to work with actors she respected, there was also a mini-reunion with fellow Scream castmember John Karna. "John Karna is one of my favorite people in the world and I love him as an actor so much, so it was a no brainer to make him Margaret's [sort-of boyfriend] Blake. Then, Soko is an artist that I love, and as a huge fan of her music, that was also very cool to get her in the role of Margot."
Although she had the benefits of working with an ideal cast, Young still had to face the issue of filming during a pandemic. "Number one, we had a far more limited crew than if we would have been shooting during a non-pandemic," she said. Not only that, they were just going into pre-production when the pandemic started, which meant she had to make a few last-minute changes. "I actually had to crack open the script again and rewrite a few things to take us out of the world and keep it contained and in a house," she added. "While there are a few things in there that would have been significantly different if not for the pandemic, I think the energy coupled with the claustrophobia of the time led to the energy of the film on the screen."
As for what's next for Young, she's ready to take her writing and directing to the next level. "Acting is my first love, but I am very excited to continue to pursue writing and directing full force," she revealed. And she already has a project in mind. "Ideally, I'd like to do my next script, which is called From the Knocks and is a middle-school thriller/fantasy in the same sort of vein as Blazing World." After that, who knows, although Young is ready to branch out from the horror genre. "I really look forward to just getting better and better as a filmmaker and being open to amazing material and any projects that come my way," she stated. And she's not just open-minded about the future of her career, she's ready for audiences to experience her work and make their own judgments. "When it comes to The Blazing World, I don't want to put any expectations out there, because I know how subjective that is. However, it would be really lovely if people potentially took a look at some of their own childhoods and thought about the idea of: 'we repeat what we don't repair.'"
Source: Read Full Article