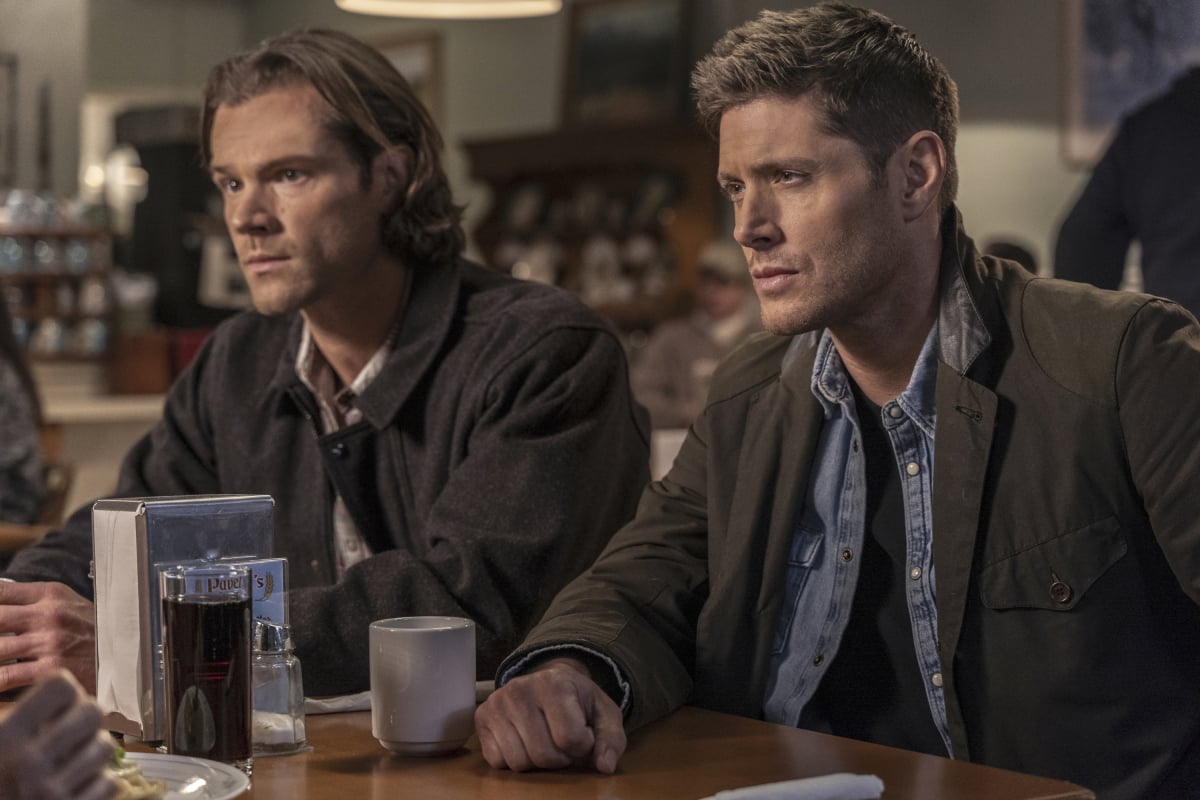 Dear Supernatural Cast,
We've never met, but all of you mean a lot to me. Over the years, Supernatural has helped me find comfort and courage when I've needed it the most, and that wouldn't have been possible without you all. The list of shows that consistently bring me peace is short, and perhaps ironically, Supernatural is on that list. Whatever I'm dealing with or healing from, I always know I can count on the Winchester boys — and the Supernatural universe as a whole — to make me feel safe. I can't count how many nights I've fallen asleep to Sam and Dean conversing in the Impala, and while that may not sound like a compliment, trust me when I tell you that it is.
I started watching the show during the summer of 2015, and I was instantly a fan. I'd recently broken up with a long term boyfriend who'd grown increasingly abusive and toxic over the course of nearly four years. After the abuse I'd experienced during that relationship — plus the unwanted experiences I'd endured at the hands of other men and boys throughout my life — it was healing to see two male characters entirely devoted to protecting people, with more good men joining their cause along the way.
As a bisexual woman, it was also incredibly empowering to watch Felicia Day's character, Charlie, be so visibly and unashamedly queer (and nerdy) over the course of the show. As someone who was born and raised in the Bible Belt, I can attest that representation like hers is no small thing. Charlie's courage, authenticity, and distaste for authority may not be the reason I came out in a big way in 2016, but it certainly didn't hurt.
I've also found myself inspired by the show during my travels. In my late twenties, I took my Chevy on multiple cross-country road trips across the United States, and I couldn't help but think of Supernatural each time. I'm sure this was partly because I've always got classic rock giants — like Led Zeppelin and ACDC — in my Spotify queue, but it was also because Supernatural captures the joy of driving a car you've grown to love and depend on, whether you're crossing multiple state lines in pursuit of a goal or you're picking up beer and pie from the store. Sadly, I've had to cancel several road trips in 2020, but watching Supernatural makes me feel excited for the day I can criss-cross the country again.
I can't speak for the entire Supernatural fandom, and I'm no psychic, but I'm confident the show will forever be a source of comfort and inspiration to everyone who enjoys it and identifies with its characters. I know Supernatural will always be special to me, and I'm grateful to be part of the community it's inspired.
Thank you all so much for all your hard work over the years, and for your ongoing dedication to the Supernatural family.
Carry on,
Liz
Source: Read Full Article