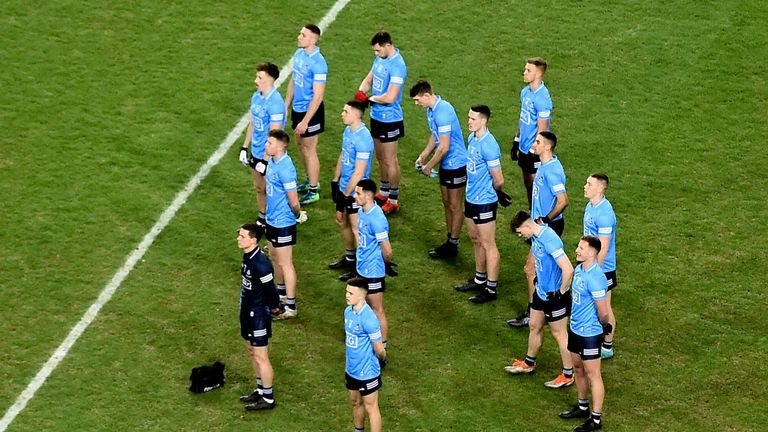 The fixtures for the 2021 National Hurling and Football Leagues have been announced.
As punishment for their breach of the training ban, the Dublin, Monaghan, Cork and Down footballers have all been stripped of home advantage.
The All-Ireland champions will face Kerry in Semple Stadium, Thurles on May 23.
The Farney County will be up against Armagh in Brewster Park, Enniskillen. The Rebels' footballers will face Kildare in Thurles, while the Mourne men will take on Meath at the Athletic Grounds, Armagh.
The hurling action will get underway with a mouth-watering showdown between Limerick and Tipperary at the LIT Gaelic Grounds on Saturday, May 8. Dublin will host Kilkenny on the same day.
Meanwhile, the football will start seven days later, when Tyrone host Donegal, and Galway travel to Kerry.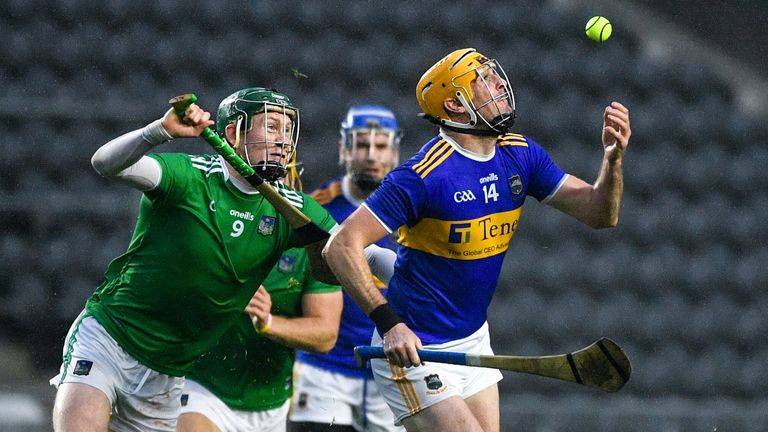 Saturday, May 8
NHL Division 1A
Westmeath vs Galway
Limerick vs Tipperary
NHL Division 1B
Dublin vs Kilkenny
Sunday, May 9
NHL Division 1A
Cork vs Waterford
NHL Division 1B
Antrim vs Clare
Wexford vs Laois
NHL Division 2A
Kerry vs Down
Meath vs Offaly
Carlow vs Wicklow
NHL Division 2B
Donegal vs Roscommon
Mayo vs Derry
Saturday, May 15
NFL Division 1 North
Tyrone vs Donegal
NFL Division 1 South
Kerry vs Galway
NFL Division 1 North
Mayo vs Down
NFL Division 2 South
Cork vs Kildare
NFL Division 3 North
Longford vs Derry
Fermanagh vs Cavan
NFL Division 3 South
Limerick vs Tipperary
NFL Division 4 North
Louth vs Antrim
NFL Division 4 South
Waterford vs Carlow
NHL Division 1A
Tipperary vs Cork
NHL Division 1B
Laois vs Dublin
NHL Division 2A
Wicklow vs Meath
NHL Division 2B
Kildare vs Donegal
Roscommon vs Mayo
Sunday, May 16
NFL Division 1 North
Monaghan vs Armagh
NFL Division 1 South
Roscommon vs Dublin
NFL Division 2 North
Meath vs Westmeath
NFL Division 2 South
Clare vs Laois
NFL Division 3 South
Wicklow vs Offaly
NFL Division 4 North
Sligo vs Leitrim
NHL Division 1A
Waterford vs Westmeath
Galway vs Limerick
NHL Division 1B
Clare vs Wexford
Kilkenny vs Antrim
NHL Division 2A
Down vs Carlow
Offaly vs Kerry
NHL Division 3A
Armagh vs Longford
Tyrone vs Monaghan
NHL Division 3B
Cavan vs Fermanagh
Leitrim vs Louth
Saturday, May 22
NFL Division 1 North
Donegal vs Monaghan
Armagh vs Tyrone
NFL Division 2 North
Westmeath vs Mayo
NFL Division 2 South
Laois vs Cork
NFL Division 3 North
Derry vs Fermanagh
Cavan vs Longford
NFL Division 3 South
Offaly vs Limerick
Tipperary vs Wicklow
NFL Division 4 South
Wexford vs Waterford
NHL Division 1A
Tipperary vs Galway
NHL Division 1B
Dublin vs Antrim
NHL Division 3A
Longford vs Tyrone
Sligo vs Armagh
Sunday, May 23
NFL Division 1 South
Dublin vs Kerry
Galway vs Roscommon
NFL Division 2 North
Down vs Meath
NFL Division 2 South
Kildare vs Clare
NFL Division 4 North
Leitrim vs Louth
Antrim vs Sligo
NHL Division 1A
Cork vs Westmeath
Waterford vs Limerick
NHL Division 1B
Kilkenny vs Wexford
Laois vs Clare
NHL Division 2A
Kerry vs Meath
Carlow vs Offaly
Wicklow vs Down
NHL Division 2B
Donegal vs Mayo
Kildare vs Derry
NHL Division 3B
Louth vs Cavan
Fermanagh vs Leitrim
Saturday, May 29
NFL Division 1 North
Armagh vs Donegal
Tyrone vs Monaghan
NFL Division 3 North
Cavan vs Derry
Fermanagh vs Longford
NFL Division 3 South
Wicklow vs Limerick
Offaly vs Tipperary
NFL Division 4 South
Carlow vs Wexford
NHL Division 3A
Sligo vs Longford
Sunday, May 30
NFL Division 1 South
Galway vs Dublin
Roscommon vs Kerry
NFL Division 2 North
Westmeath vs Down
Mayo vs Meath
NFL Division 2 South
Clare vs Cork
Laois vs Kildare
NFL Division 4 North
Antrim vs Leitrim
Louth vs Sligo
NHL Division 3A
Monaghan Armagh
Saturday, June 5
NHL Division 1A
Limerick vs Cork
NHL Division 1B
Antrim vs Wexford
Dublin vs Clare
NHL Division 2A
Kerry vs Wicklow
Sunday, June 6
NHL Division 1A
Westmeath vs Tipperary
Galway vs Waterford
NHL Division 1B
Kilkenny vs Laois
NHL Division 2A
Meath vs Carlow
Offaly vs Down
NHL Division 2B
Derry vs Donegal
Roscommon vs Kildare
NHL Division 3B
Louth vs Fermanagh
Leitrim vs Cavan
Saturday, June 12
NHL Division 1B
Clare vs Kilkenny
Antrim vs Laois
Wexford vs Dublin
NHL Division 2B
Derry vs Roscommon
Mayo vs Kildare
NHL Division 3A
Longford vs Monaghan
Tyrone vs Sligo
Saturday, June 13
NHL Division 1A
Westmeath vs Limerick
Cork vs Galway
Waterford vs Tipperary
NHL Division 2A
Down vs Meath
Carlow vs Kerry
Wicklow vs Offaly
NHL Division 3A
Armagh vs Tyrone
Monaghan vs Sligo
Source: Read Full Article