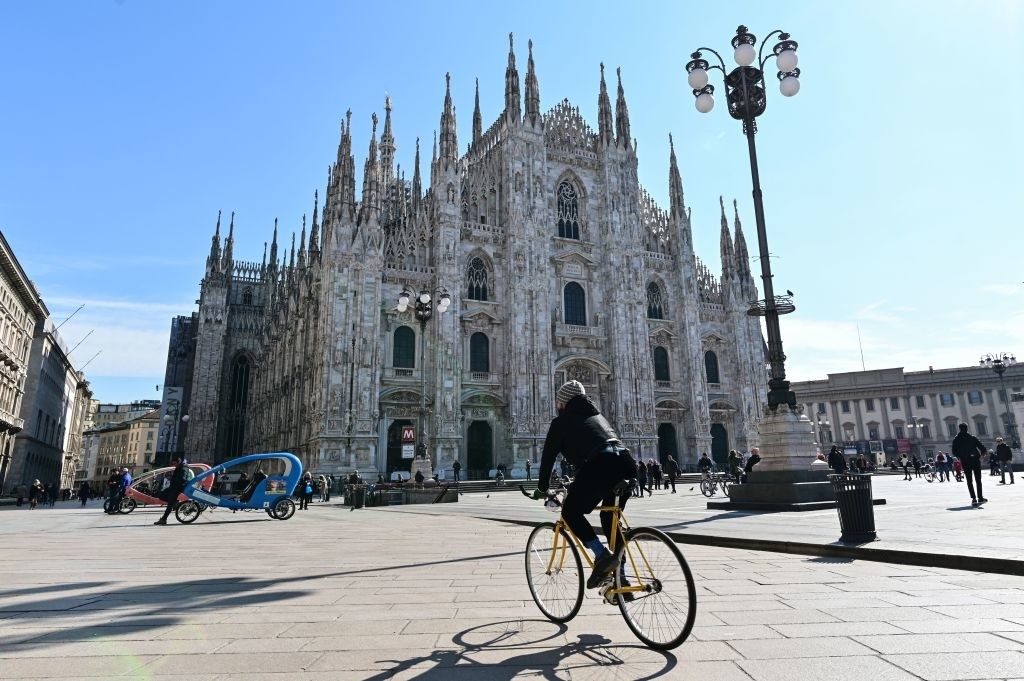 After a jump in cases of COVID-19, the disease caused by the coronavirus, Italy ordered a quarantine affecting 16 million people in the country's north.
The decree was announced in the early hours of Sunday, prompting confusion from travelers as well as local officials, who said they had not been kept in the loop about the plans. The order is affecting about a quarter of Italy's population, including the Lombardy region and more than a dozen other provinces — which are home to the cities of Milan and Venice.
"There will be a ban for everybody to move in and out of these territories and also within the same territory," Italian Premiere Giuseppe Conte said, according to the Associated Press. "Exceptions will be allowed only for proven professional needs, exceptional cases and health issues."
The move was applauded by the World Health Organization, whose director-general called it bold and courageous while acknowledging the sacrifice it entailed.
Milan's Corriere della Serra newspaper reported that under the decree, deliveries of goods will continue, and airports and train stations will be open. But people traveling in and out of the quarantine zone or between provinces will have to provide documentation from a doctor or an employer that their movements were necessary.
Within the quarantine zone, restaurants and stores will remain open, and buses and trains will run, but people must remain 1 meter apart, the newspaper reported. Museums, night clubs, and gyms have been ordered to close until April 3.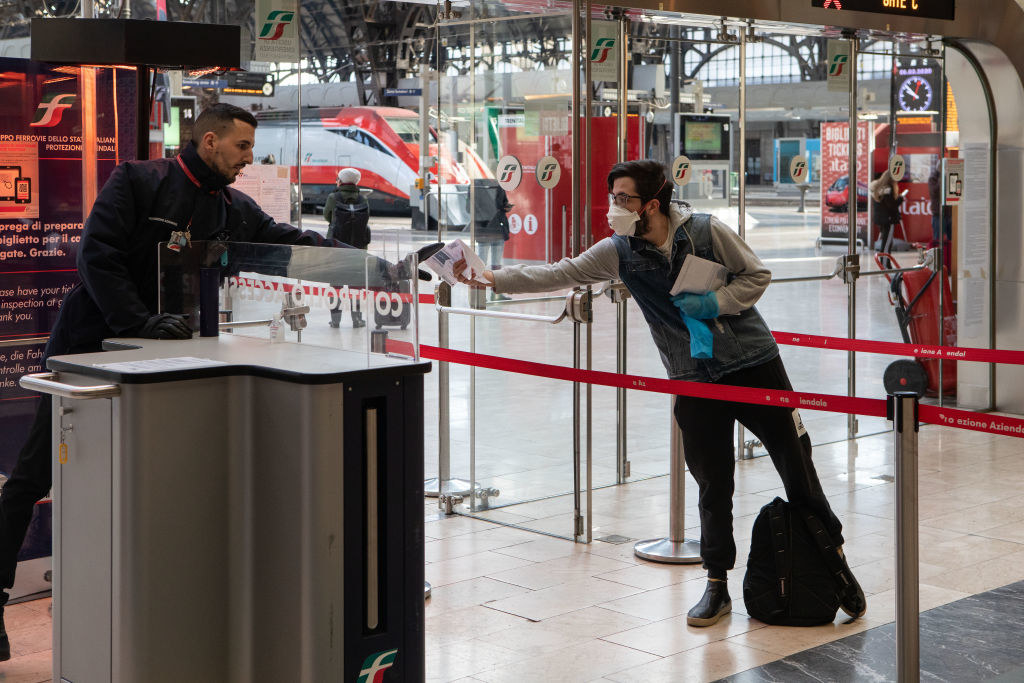 Questions still remain about the order, and some local politicians said in social media posts that they had received no guidance from the national government — while being bombarded with questions from constituents.
Trains were packed on Saturday night as people tried to get out of the quarantine zone before it went into effect, the AP reported. It also wasn't immediately clear what would happen to foreign tourists stuck in the zone.
The number of coronavirus cases in Italy is approaching 6,000, and 233 people have died — more than in any other country in the world except for China.
Outside the lockdown area, Italians are also taking precautions.
Sunday's mass at the Vatican was presented by livestream, and crowds were light. Nationwide, large public gatherings have been banned.
More on this
What Should You Do If You Think You Caught the Coronavirus? Follow This Chart.Ellie Hall · March 6, 2020
Here's How Your State Is Handling Coronavirus TestingStephanie M. Lee · March 7, 2020
Travel And The Coronavirus: Here's What You Need To KnowLouise Khong · March 6, 2020
Claudia Koerner is an editor and reporter for BuzzFeed News and is based in Los Angeles.

Contact Claudia Koerner at [email protected]

Got a confidential tip? Submit it here.
Source: Read Full Article