Zoë Kravitz doesn't date just anybody. Before marrying her ex-husband, Karl Glusman, she romanced some of the most eligible bachelors in Hollywood, and although the relationships didn't last, she's definitely had some memorable ones. You may not be familiar with Zoë Kravitz's relationship history before she met Glusman, but it includes some familiar faces, including You and Gossip Girl star Penn Badgley. Of course, it once seemed like Kravitz had found her one-and-only in Glusman, especially after she gushed about their fairytale romance during a May 2020 interview with fellow actor Dax Shepard.
"I feel I've known him my entire life," she told Shepard on his podcast, Armchair Expert. "He's just one of the kindest people I've ever met. He's one of the most honest people I've ever met, and I feel like I've known him since I was a kid, even though I haven't. There's this connection where it's like we've always known each other, we've always lived together. It doesn't feel like this foreign thing. We have a history, it feels like." Following the surprising news of their divorce after 18 months of marriage, now seems like a good time to review the rest of Kravitz's dating history.
Ben Foster, 2007-2008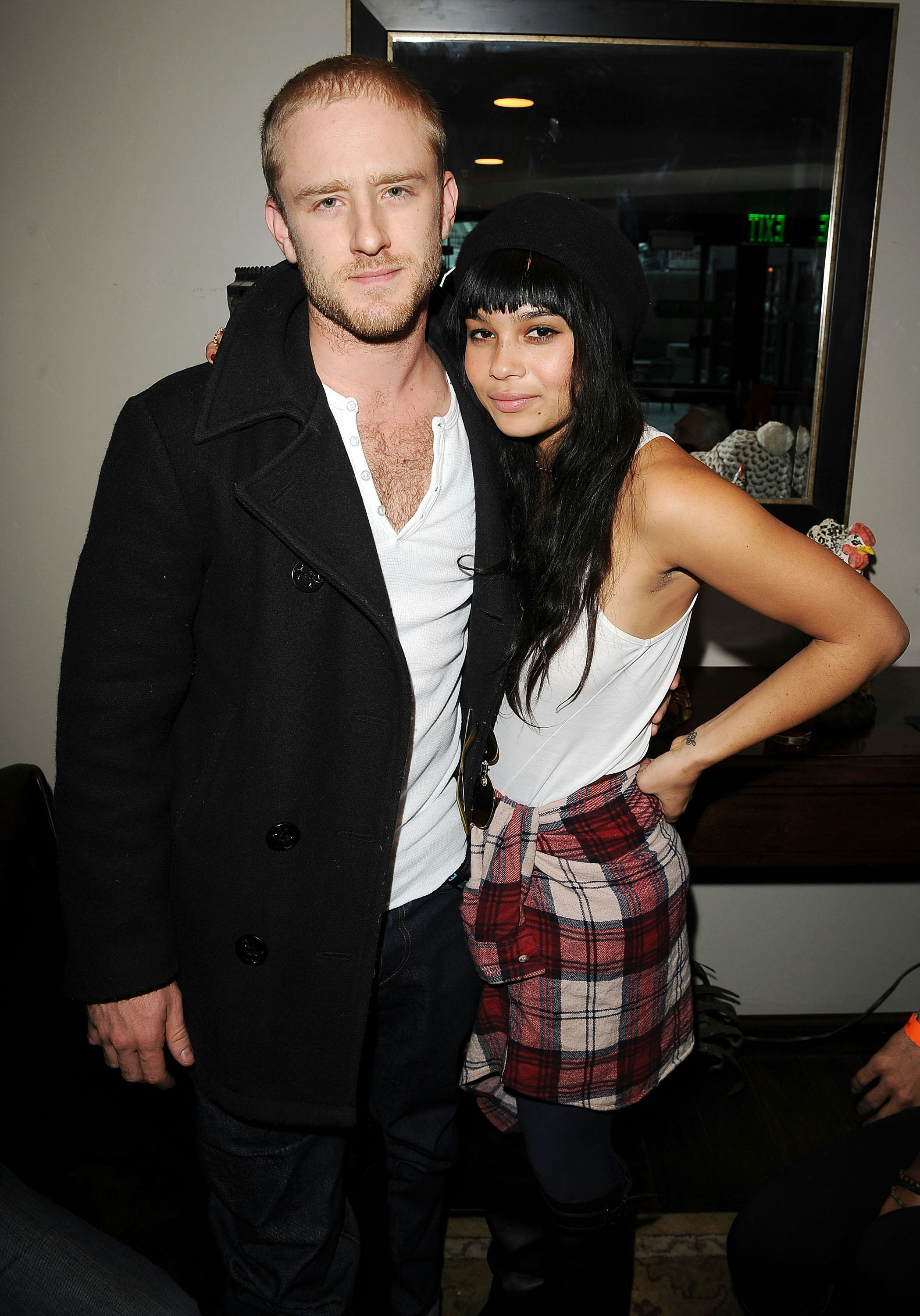 Kravitz and Foster aren't together anymore, but the Birds of America co-stars reportedly had something special going on between 2007 and 2008. During that time, they went on multiple outings together, including Madonna's lavish benefit gala in February 2008 in New York City. According to Just Jared, the former couple was reportedly spotted getting cozy with each other at the event, and they also reportedly displayed some PDA at LAX Airport in January of that same year. However, neither actor has even confirmed their maybe-relationship.
Ezra Miller, 2010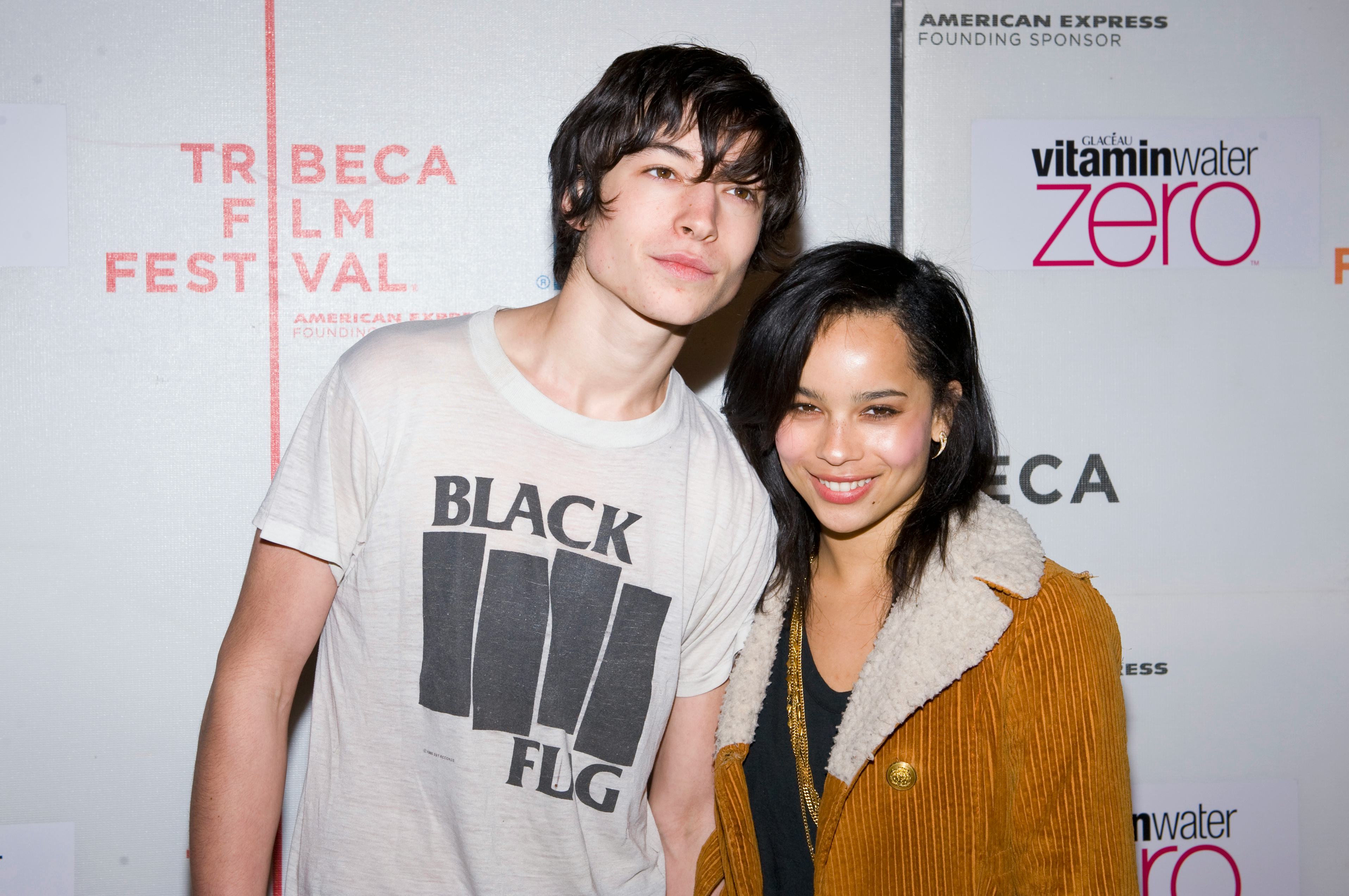 In 2010, Ezra Miller and reportedly Kravitz had it going on! According to Entertainment Tonight, the two were reportedly caught sharing a passionate kiss around the same time their 2010 film, Beware the Gonzo, was released. However, their fling didn't last long, and neither actor spoke out about their reported relationship once it was over. But after they broke up, they did reunite to film their 2016 flick Fantastic Beasts and Where to Find Them and the movie's 2018 sequel, Fantastic Beasts: The Crimes of Grindelwald, so there likely isn't any bad blood.
Penn Badgley, 2011-2013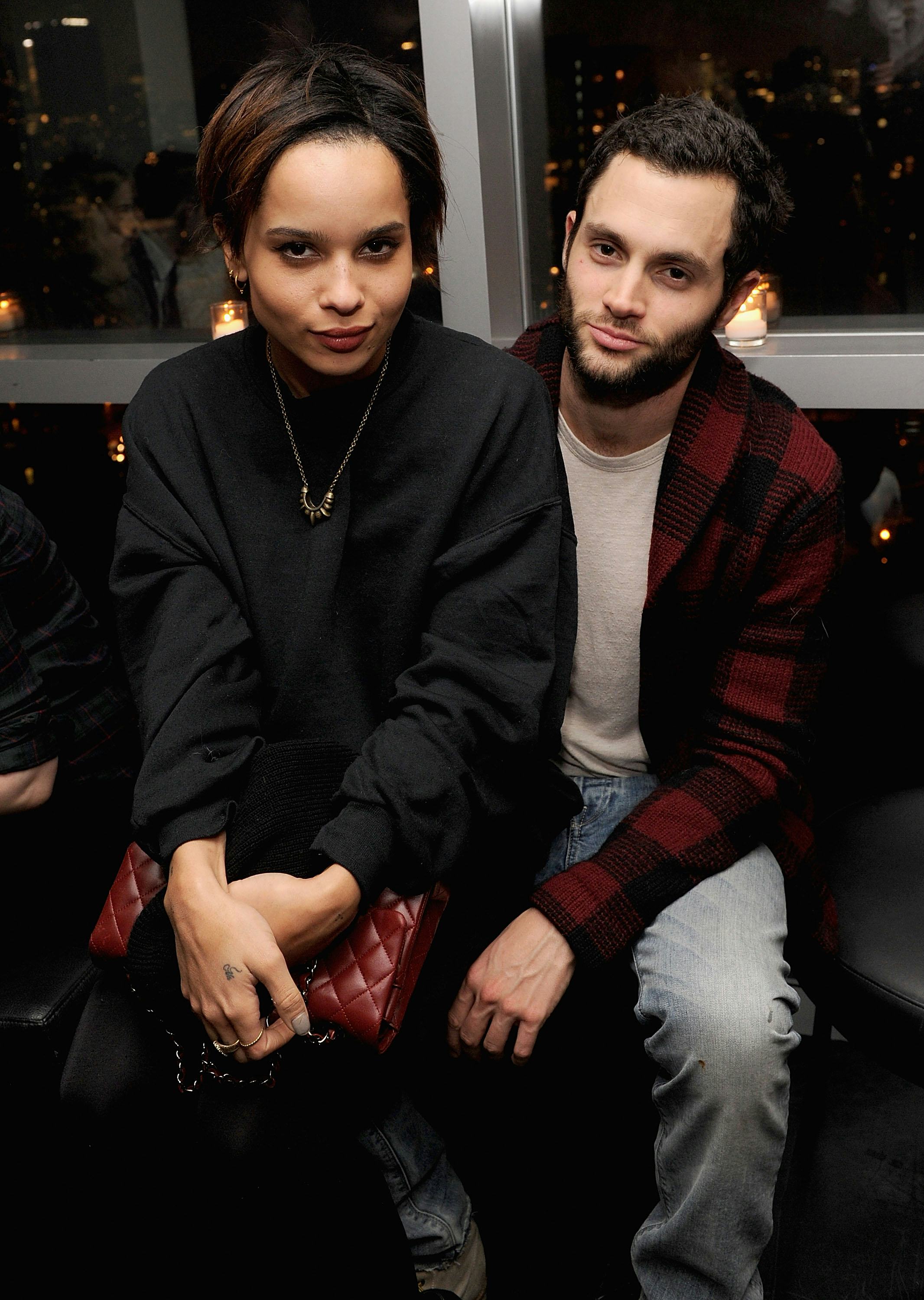 In 2011 to 2013, Badgley was reportedly the apple of Kravitz's eye. They were reportedly first linked in July of 2011, per Us Weekly, and they apparently stayed together for nearly two years before calling it quits in June 2013. But even though they reportedly broke up, a source claimed to Us Weekly that they still managed to stay friends. "It is all good between them," the source reportedly claimed at the time. "It wasn't a sad breakup." Thank goodness! Neither Kravitz nor Badgley has ever spoken about their reported romance.
Karl Glusman, 2016-2021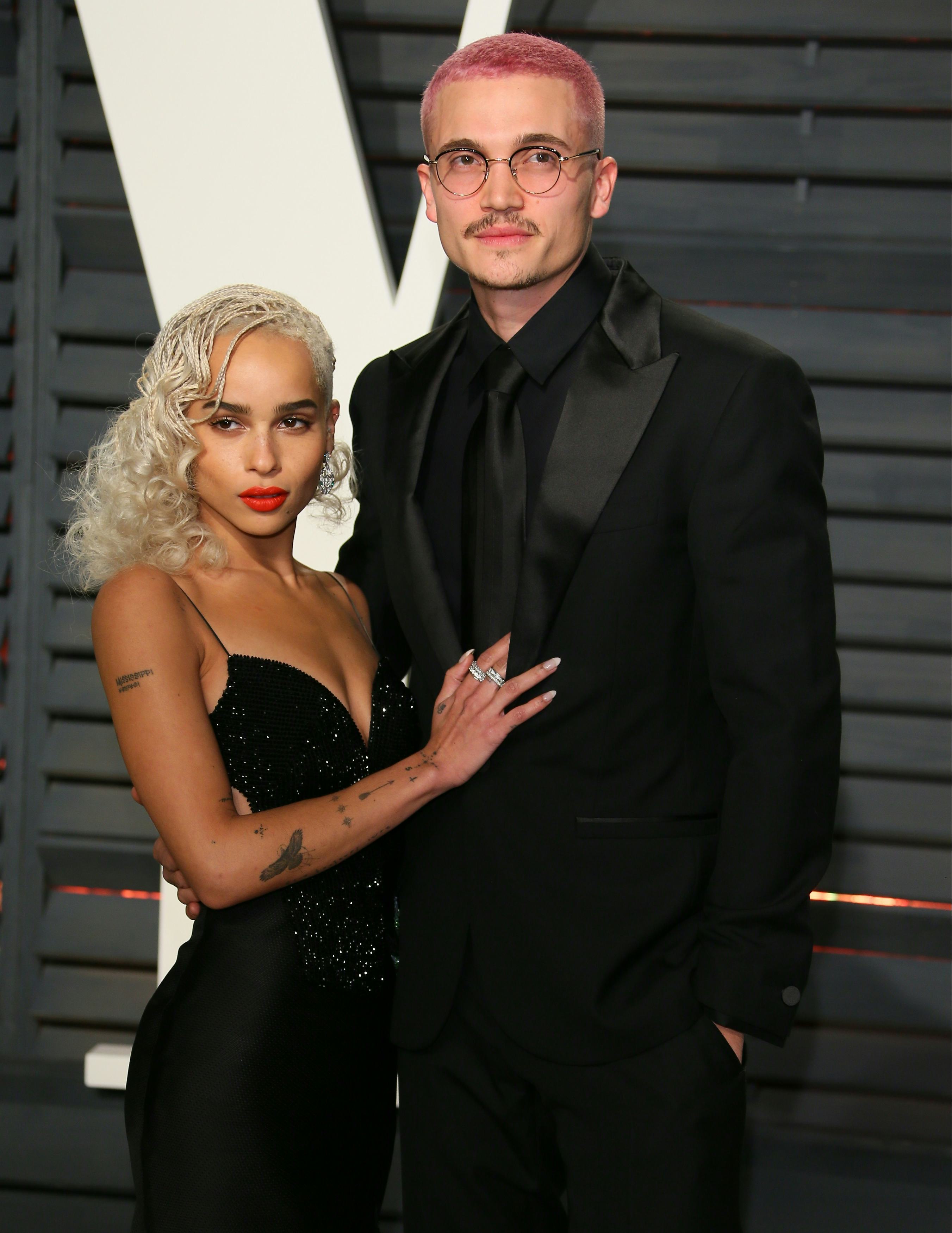 Glusman and Kravitz hit it off when they met in a bar in 2016, and according to Kravitz, the encounter felt totally natural. "I love that it wasn't on an app and that it wasn't on a movie set," Kravitz told British Vogue in July 2019 in reference to the encounter. "My friend knew that I wanted to meet someone — not even to get serious, I think just to get laid, to be completely honest with you — and he brought Karl. I instantly felt something — then he turned around and started talking to the blonde girl next to him and I was like, 'Wait, what?' But he later told me that he was just nervous."
Shortly after their first encounter, the duo started dating before they went public with their relationship in October 2016. Fans learned they were together when the paparazzi caught the couple holding hands while leaving a dinner with Taylor Swift, Cara Delevingne, Dakota Johnson, and some other celeb pals.
Things were reportedly going so great between them that they got engaged in October 2018 and then got married in May 2019. But after spending 18 months together as newlyweds, they realized they weren't right for each other and in January 2021, they filed for divorce.
Although Kravitz has had her fair share of ups and downs in her past relationships, her love story is still being written. And I can't wait to see who she'll possibly date in the future. After all, it's anyone's game!
Source: Read Full Article