Prince Harry and Meghan Markle are currently in England because the Queen called them back to attend the annual Commonwealth Service with the rest of the royal family. However, it looks like the trip is serving two purposes: One, for Harry and Meghan to carry out their final round of official engagements as royals, and two, for Harry and Meg to patch things up with the royal family, who seem less than thrilled that they decided to quit their royal duties and move to Canada.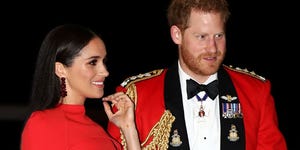 Last weekend, Harry reportedly sat down with the Queen for an emotional four-hour-long discussion to clear the air about all of the step-down drama that's been going on and spoke with the matriarch about his plans moving forward. And apparently things landed on a positive note, because according to The Sun, the Queen ended the chat by saying, "You are much loved and will always be welcomed back."
And since then, things have been going well enough between the Queen and the Sussexes for her to invite them to a church service in Windsor this morning. A source tells People, "It was a really sweet gesture that the Queen asked them to church. It's telling in the sense that these two are still her family. And as a family, they all love each other."
So it looks like the Queen is being supportive of Harry and Meghan's decision to step down, and hopefully the rest of the royal fam will follow suit!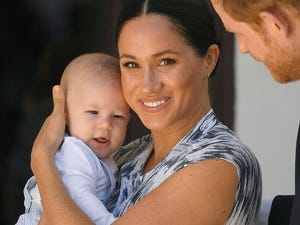 Source: Read Full Article