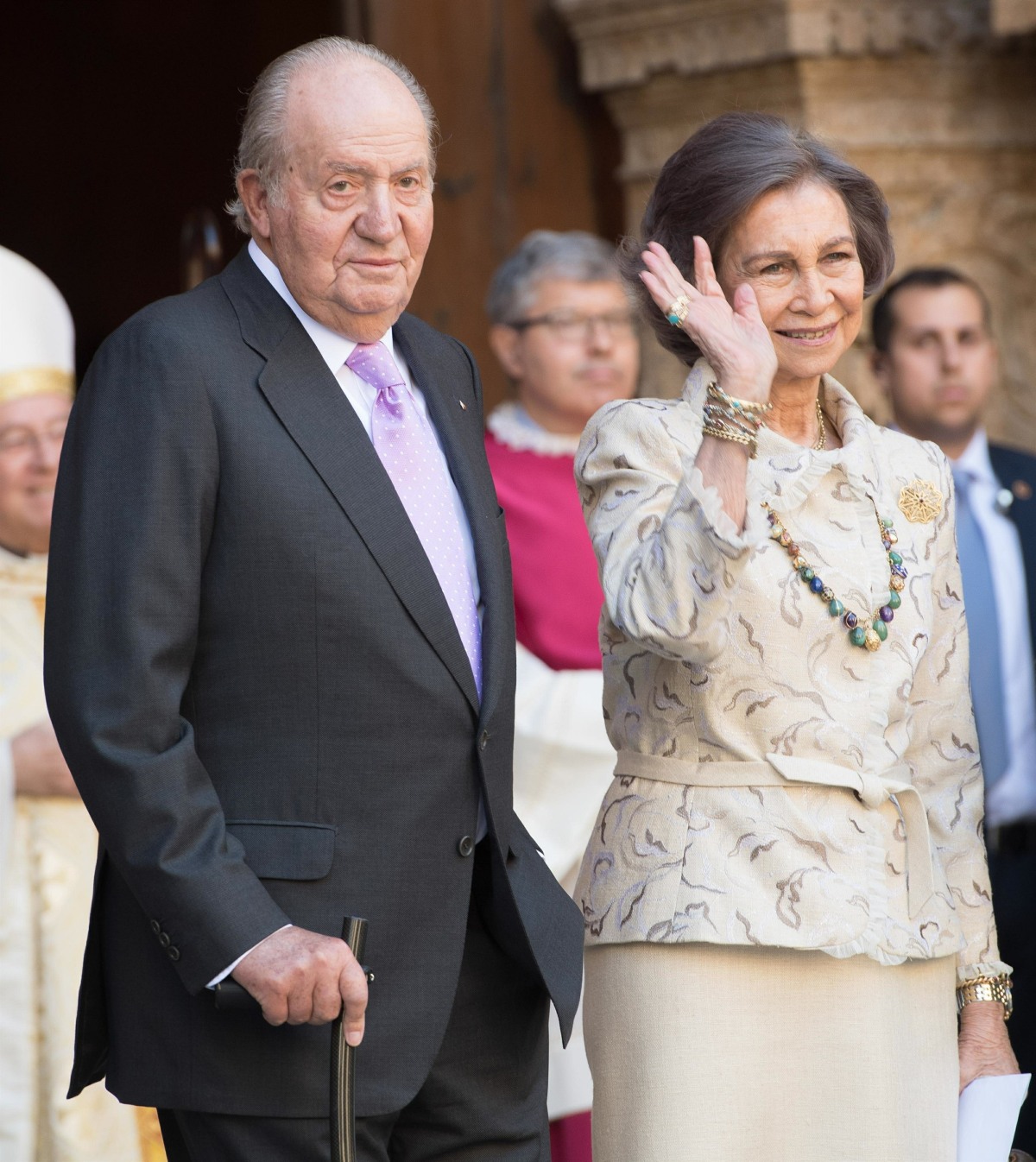 Former Spanish king Juan Carlos spent many years doing many shady financial deals. He got kickbacks, he lobbied for despots, he cheated on his taxes and on and on. In 2020, six years after he abdicated the throne, Juan Carlos fled Spain and went to live in exile in the United Arab Emirates. He left behind his wife, the former Queen, and his mistress, who lives in Switzerland if memory serves. We haven't heard much about his life in the UAE other than he was living for a time in a luxury hotel and he was in poor health. Then, back in January, we heard that his health is so poor right now, he actually wants to return to Spain so he can spend his final months/years in his homeland. The whole reason he exiled himself was because there was a criminal investigation into all of his shady deals, and he was likely just a few steps ahead of prosecution. So, this is curious?
Former King Juan Carlos I could be headed home to Spain after prosecutors dropped three investigations into his finances.

The royal initially fled the country in August 2020 amid allegations of money laundering and tax fraud, living in self-imposed exile ever since in a six-bedroom mansion on Zaya Nurai Island, an enclave off Abu Dhabi in the United Arab Emirates. But on Wednesday, Spain's Public Prosecutor's Office said that it had dropped all of the investigations into the king's finances, citing insufficient evidence, statute of limitations, and immunity granted to him while serving as head of state. In December, another similar investigation into Juan Carlos in Geneva related to reported "aggravated money laundering" was dropped by Swiss authorities for similar reasons.

The Spanish statement read, per The Guardian, "The public prosecutor wishes to make it clear that, despite the investigation…no criminal action can be taken against His Majesty Juan Carlos de Borbón for the reasons outlined in the decree—basically the lack of incriminating evidence, the statute of limitations, the inviolability of the head of state, and tax regularization." Along with that announcement, however, the Spanish prosecutor also emphasized that this does not mean the former king has been completely absolved.

Following this statement from the Public Prosecutor's Office, Carlos's attorney Javier Sancho-Junco has reportedly flown to the UAE to speak in person with the former king about what he wants to do next. But Juan Carlos's legal difficulties aren't quite over yet. In December Sayn-Wittgenstein accused her ex-lover in London's High Court of using Spain's secret service to spy on her and her children after the end of their five-year relationship, seeking damages for "great mental pain." But the royal's lawyer argued in a preliminary hearing that he could potentially have immunity in this case as the only way he could have ordered the spy agency into action was to have been head of state at the time.
[From Vanity Fair]
Basically, Swiss and Spanish authorities know that Juan Carlos did tons of shady, illegal and unethical financial sh-t, but they can't prove all of it and even if they could, he would likely have immunity anyway. Which makes me wonder why they didn't come to that conclusion back in 2020? Did they need another 17 months of investigations just to come to the conclusion that "yeah, he did a lot of bad stuff but oh well, YOLO"? Methinks that Juan Carlos is also a lot sicker than people realize and that many important and powerful people just cleared the way for Juan Carlos to return to Spain for his final days.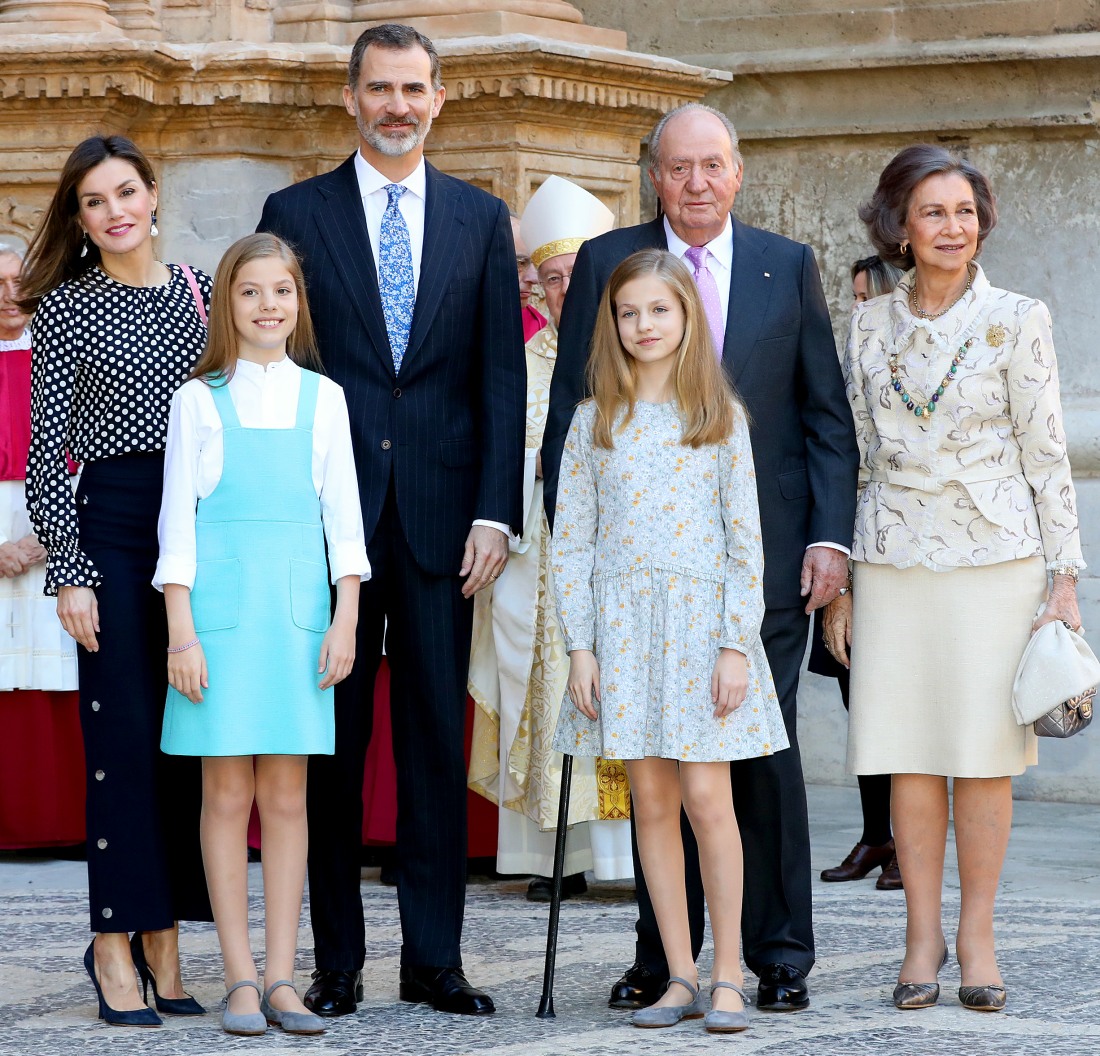 Photos courtesy of Avalon Red, Backgrid.
Source: Read Full Article